Disposable Face Mask, white (50 pcs box)
Disposable 3-ply face masks with ear loops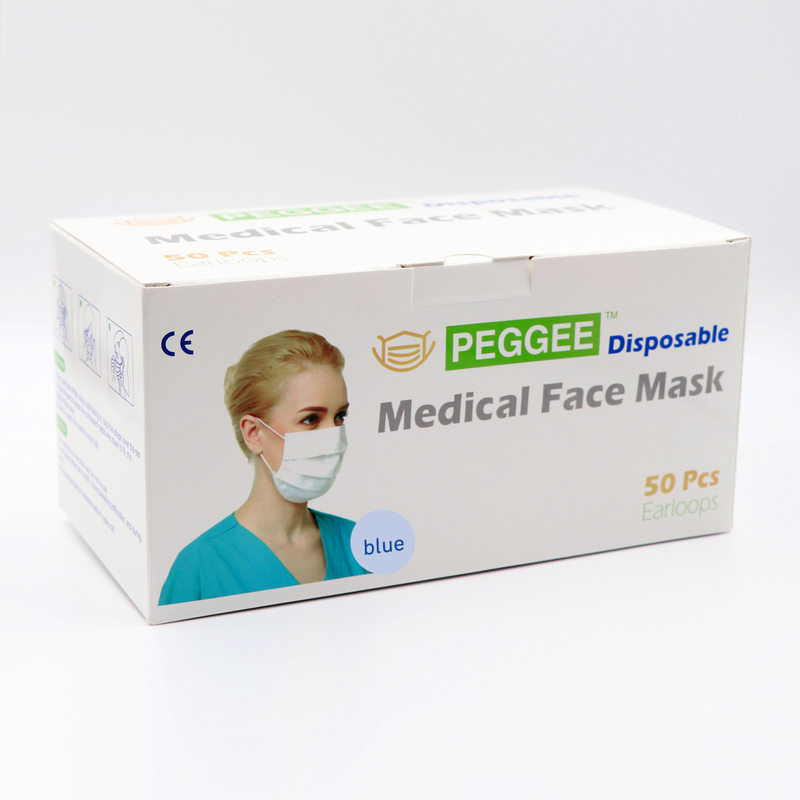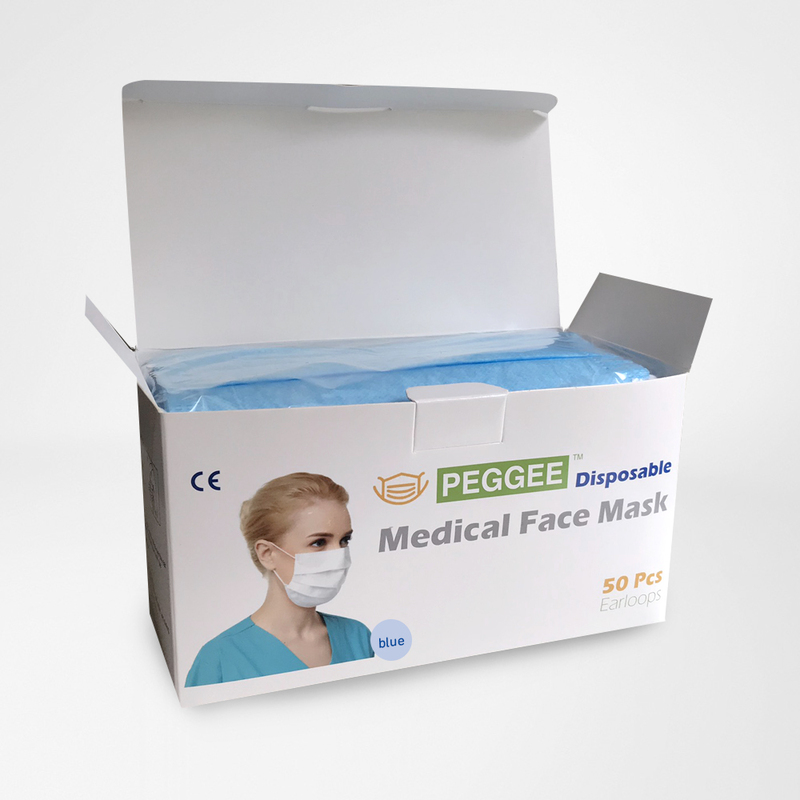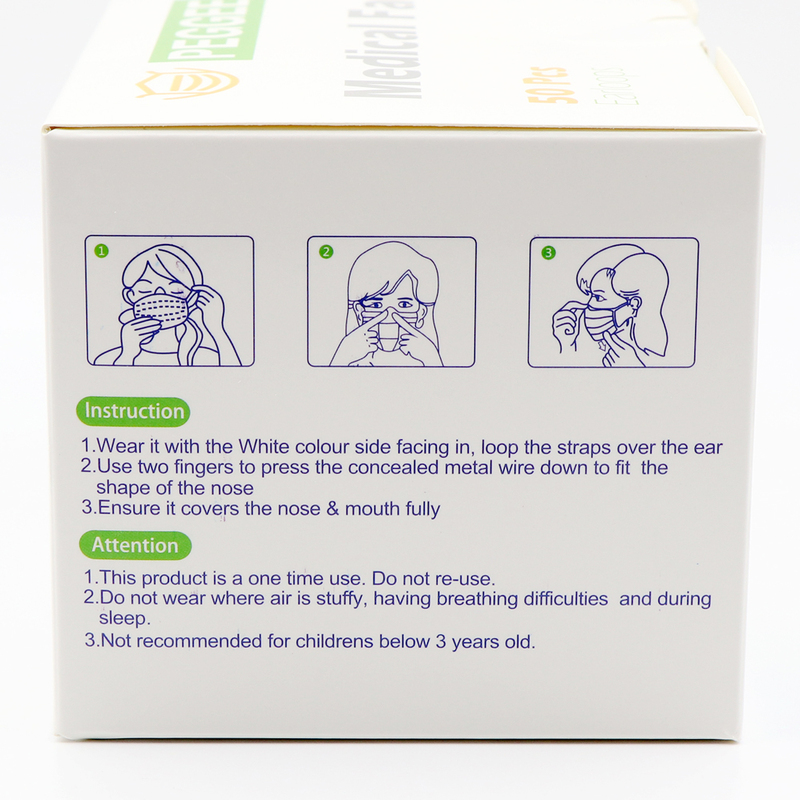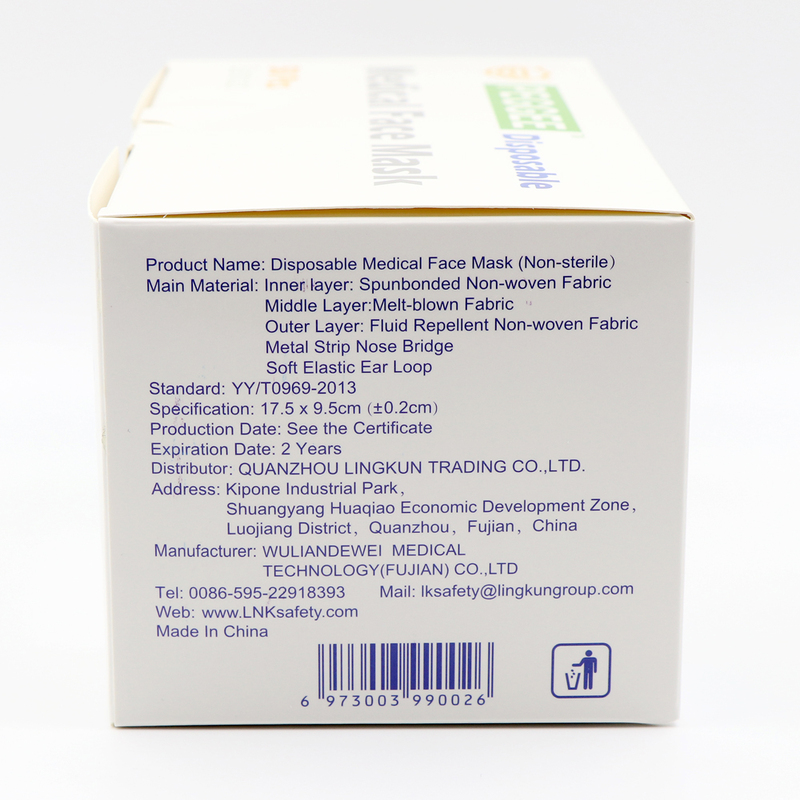 Instructions for Use:
Wear this mask with the white color side facing in (blue facing out). Loop the straps over the ear.
Use two fingers to press the concealed metal wire down to fit the shape of the nose.
Ensure the mask covers the nose and mouth fully.
Attention:
*This product is non-sterile and has not been tested to N95 standard. It is not a medical device. It is not intended to be used as a respirator. Each mask is intended for one-time use and may not be reused. This mask has not been tested for effectiveness against the COVID-19 virus.
Do not wear while having breathing difficulties or during sleep.
Not recommended for children below 3 years old.
Product Features:
Disposable Medical Face Mask (Non-Sterile)
Triple layer material:
Inner Layer: Spunbonded non-woven fabric
Middle Layer: Melt-brown fabric
Outer Layer: Fluid-repellent non-woven fabric
Metal Strip Nose Bridge
Soft Elastic Ear Loops
Material Dimensions: 17.5cm x 9.5cm (6.9" x 3.7")
Expiration: 2 years
Made in China