Soccer is the most popular sport across the world, whether it's a game between friends in the local park, in a recreational league or elite athletes competing in international teams. Soccer combines fitness, agility, athleticism and endurance with technical and tactical skills. Even strong athletes in perfect condition are not beyond experiencing strains or joint pain from time to time, especially during weeks with back-to-back matches.
With its Sports Line, Bauerfeind offers brace and sleeves for training, competition and recovery to keep you in the game. See how pro soccer player Cristian Roldan dribbles, juggles and scores with Sports Knee Support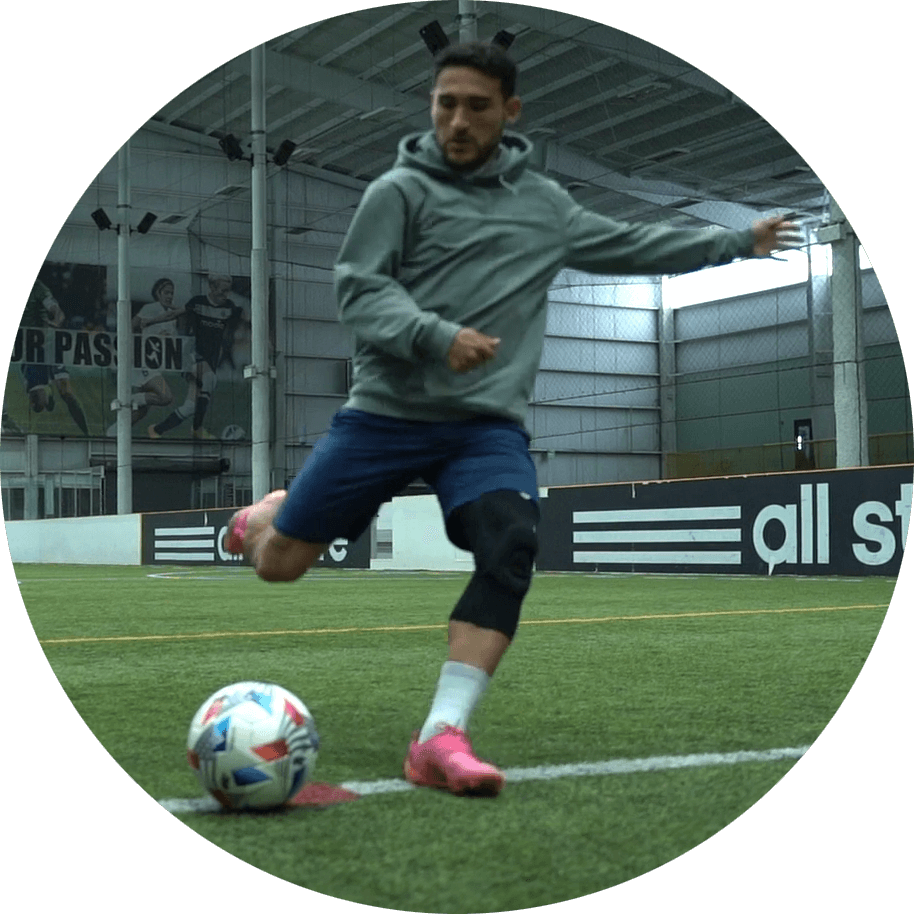 Cristian Roldan
Height: 5'8"
Weight: 165lbs
Position: Attacking Midfielder
After playing soccer many years in high school and college, Cristian Roldan was drafted in the first round (16th overall) to play soccer professionally. After an incredible season in 2017 he won MVP honors as one of the top players in his team. In the same year, he started with the senior U.S. Men's National Team. Winning the Gold Cup title with the UMNT in 2021. He is nominated to play this year's All-Star Game on August 25th in Los Angeles. Halfway through the soccer season his team is leading the Western Conference challenging other teams for the cup again.
As attacking midfielder, Cristian Roldan played all games in the 2021 season, locking in a stellar performance tactically and technically. For better support and faster recovery he tried the Bauerfeind Sports Knee Support and Sports Ankle Support and loves it.
Get the ball rolling with soccer supports and sleeves from Bauerfeind.