Bauerfeind's knit braces help you recover from injury faster with medical-grade compression, breathability and flexibility. But how do these features and benefits compare to traditional neoprene braces?
---
Medical-Grade Compression
Bauerfeind's knitted braces provide medical-grade compression, as defined by the strict German compression evaluation standards. Proper compression, which can only be obtained through knitted products, encourages blood circulation, reduces pain and swelling through the body's natural healing process and promotes stability without limiting joint mobility.
There are no standards by which compression is measured for Neoprene. Compression that is either too strong or too weak can be ineffective or even discourage the healing process.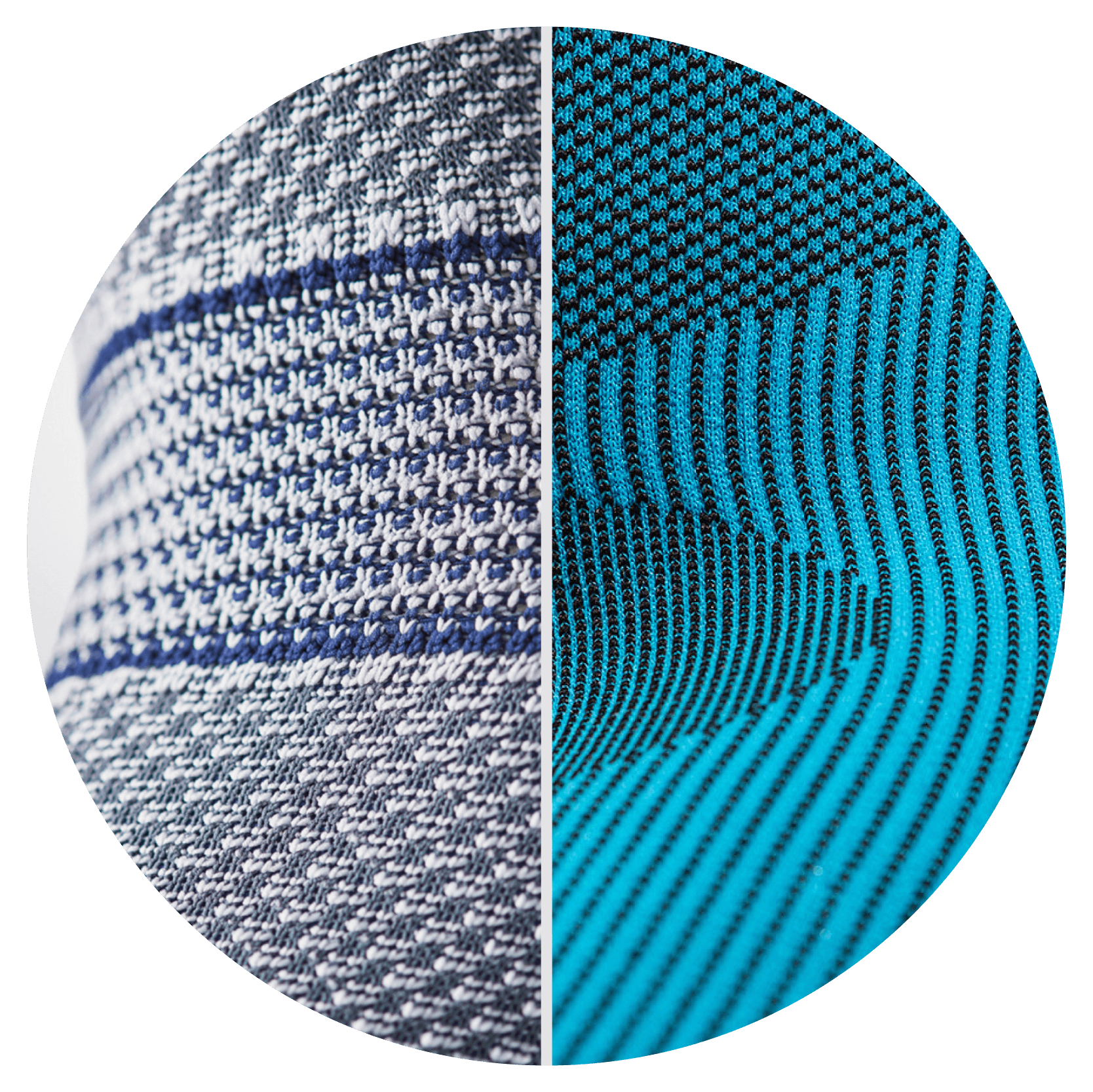 Breathability
Bauerfeind knit products are lightweight and breathable, meaning air can easily flow through the material. This provides a natural cooling effect, allowing heat to escape and humidity to evaporate.
Neoprene products are not conducive to air flow. This material traps heat and moisture, leading to uncomfortable irritation.
Skin Friendliness
Bauerfeind knit products are soft, breathable and wrapped in hypoallergenic material, therefore far less likely than other products to cause skin irritation. Many Bauerfeind products are now completely latex-free (including Bauerfeind Sports products as well as the new GenuTrain and LumboTrain).
The synthetic chemicals and adhesives in Neoprene cause skin irritation for many people. Because sweat is trapped and cannot evaporate, there is also a risk of dermatitis.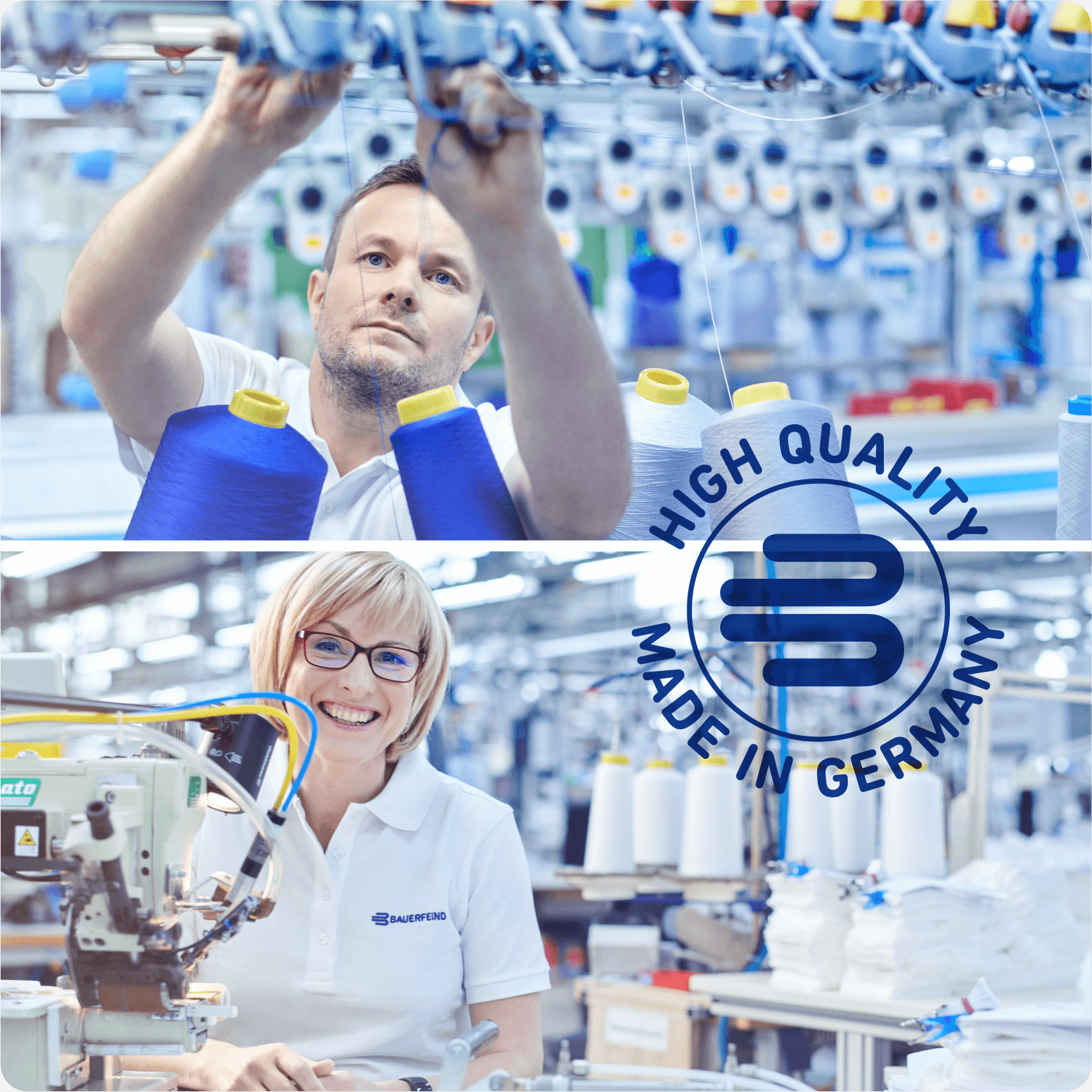 Overall Fit
Bauerfeind braces and supports are anatomically knitted and sized for a precision fit, ensuring no bunching or pinching of the skin. The supports are very lightweight, making them easy and comfortable to wear during any sport or activity. The anatomical design and graduated compression of Bauerfeind products help prevent slipping from the targeted area.
Neoprene is manufactured in sheets that are sewn together. The result is a tube that does not fit the anatomical contours of the body and can be bulky to wear. Bunching, pinching and slipping is common, and the fabric's bulk inhibits natural movement.
Washability
Bauerfeind knit braces are machine washable and easy to care for with regular laundry detergent. Regular washing discourages stretching and brings the support back to shape. These products are high-quality and durable: designed for a long life, wash after wash.
Washing neoprene can be a real pain. Because it's a synthetic material, you may need to use a special, expensive cleaning agent to soak and carefully wash these braces by hand. The material tends to warp over time and even with regular cleaning complaints of lingering smell are common.
---
This information is provided for general information purposes and should not be relied on as a substitute for medical advice, evaluation or care from a qualified and licensed health care provider. The information contained here is not to be considered a plan of care of physical therapy.
---