Degenerative arthritis of the knee (Osteoarthritis or OA) is a condition in which the natural joint surface cartilage slowly "wears" away. Bauerfeind offers a wide range of products for different stages of OA progression.
Our new GenuTrain OA knee brace provides clinically-proven relief from painful Osteoarthritis of the knee through innovative unloading and targeted, comfortable compression. Available through prescription from your healthcare provider.
GenuTrain® OA
Orthosis for compression and unloading of the knee joint.
Bauerfeind's GenuTrain OA knee brace combines a lightweight, low-profile design with 3D AirKnit support for unparalleled relief, joint control and all day wearing comfort.
The GenuTrain OA provides targeted relief to areas on the inside or outside of the knee joint - "unloading" pressure with its innovative strap system, based on the 3-Point Principle. The compression support improves proprioception for an active lifestyle.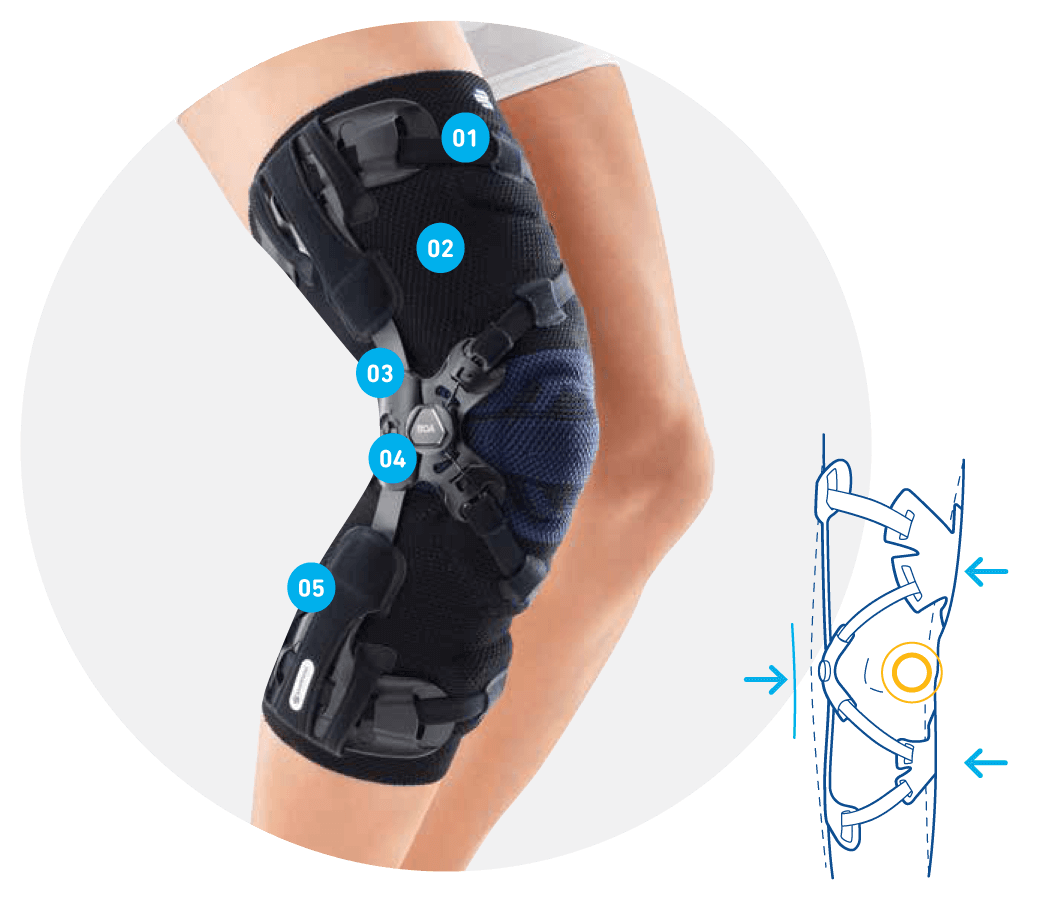 Innovative unloading system
adjustable power-8 strap system and stabilizing hinge provide relief (3-Point Principle)
Compression AirKnit
lightweight and low profile for extra wearing comfort and improved proprioception
Stabilizing hinge
automatically adjusts to leg shape and allows for flexion/extention control
BOA® Fit-System
easy adjustable unloading relief
Finger loops
for easy donning and doffing
More information for Health Professionals
For the Treatment of:
Medial or lateral osteoarthritis of the knee
Instability of the knee joint (mediolateral)
Unicompartmental cartilage/bone lesion
Condition after cartilage surgery and cartilage growth for necessary unilateral post-operative relief
Following unilateral meniscal lesions
Ahlbäck's disease (osteonecrosis)
Osteochondrosis dissecans
Bone bruising (bone edema of the medial condylus of the femur/tibial plateau)
Ask your doctor about how you can maintain an active
lifestyle with the GenuTrain OA unloader knee brace
Click to download your patient guide
*GenuTrain OA unloader knee brace is eligible for reimbursement through most insurance, HSA and FSA plans. Please check with your insurance provider for specific details of your plan eligibility.
GENUTRAIN OA: THE PATIENT-FRIENDLY KNEE BRACE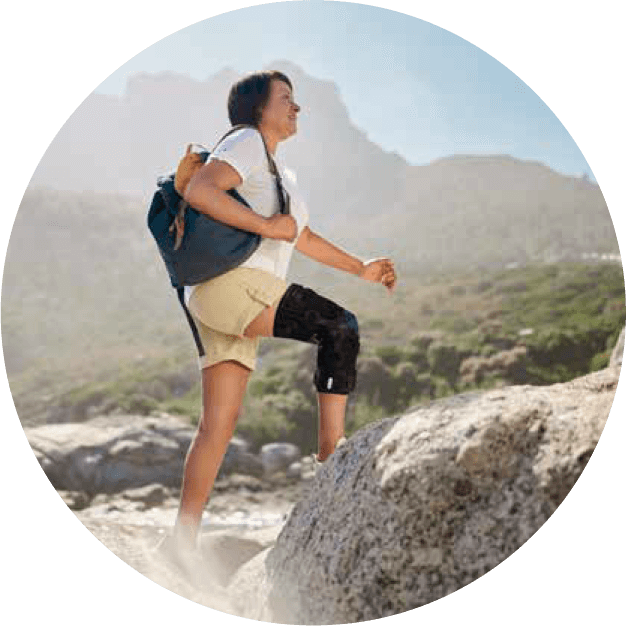 Comfortable to wear
Skin-friendly knee orthosis made of breathable material
Adjustable relieve
Easy adjustable unloading relief during activity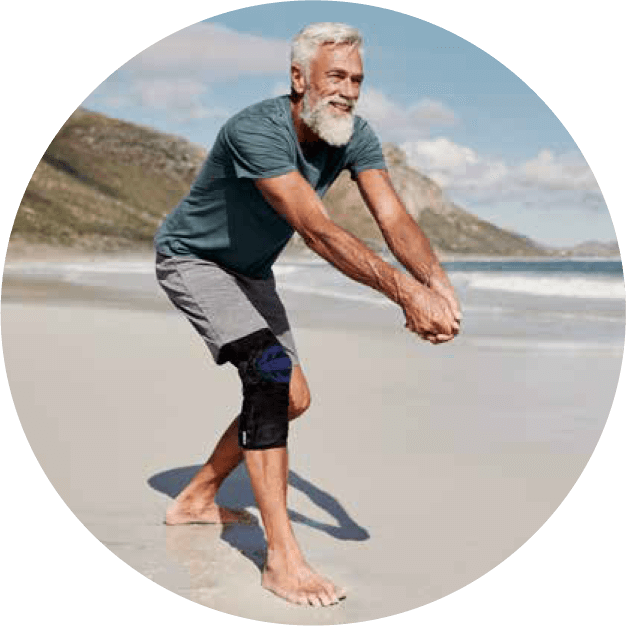 Low-profile
Lightweight, low profile design, can be worn under pants
HOW TO WEAR YOUR GENUTRAIN OA KNEE BRACE
Comparison Chart
Bauerfeind is known globally for world class quality, innovation and manufacturing of orthopedic braces that provide proven therapeutic benefits and are extremely comfortable to wear. With the new GenuTrain OA, Bauerfeind now offers a complete range of knee OA solutions covering the different stages of OA progression.
GenuTrain

Best Seller!

GenuTrain A3

Mild to Moderate OA

GenuTrain S

Advanced Stability

GenuTrain OA

NEW! Unloading Relief

Medical-Grade Compression
◉
◉
◉
Stimulates Proprioception
◉
◉
◉
◉
Hinged Brace with Stabilizing Sidebars
◉
◉
Pain / Strain / Instability / Swelling (Edema)
◉
◉
◉
◉
Tendinitis / Runner's Knee / Jumper's Knee
◉
◉
Mild - Moderate Osteoarthritis
◉
◉
Moderate - Severe Osteoarthritis (OA)
◉
◉
Meniscus Injury
◉
◉
◉
Kneecap Dislocations / Patella Femoral Syndrome
◉
MCL / LCL Injuries (Grade I or II)
◉
◉
Area
Shop now
Shop now
Shop now
Learn More