RhizoLoc®
Immobilizing Thumb Splint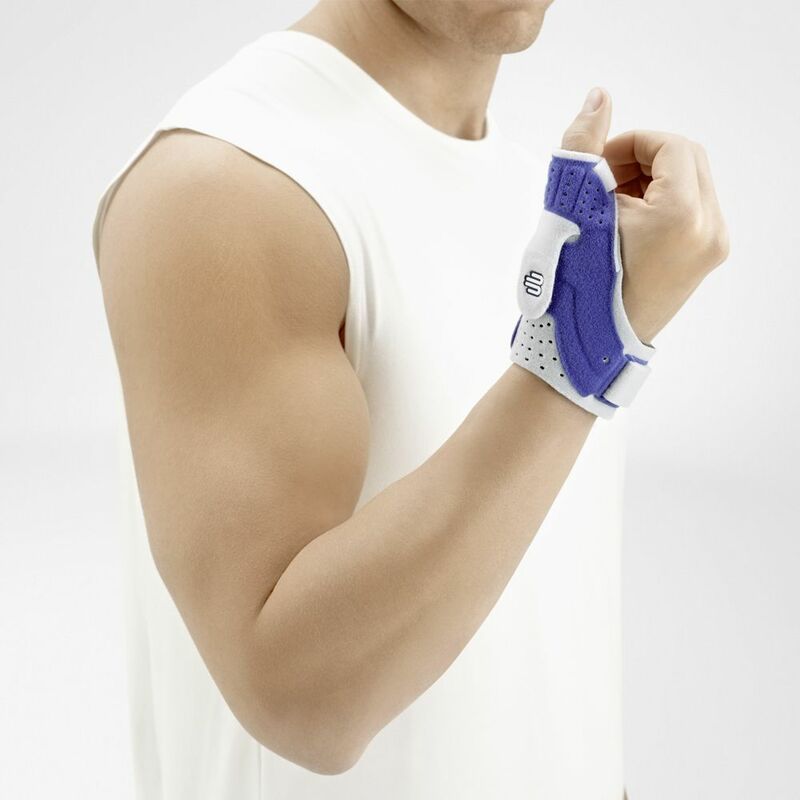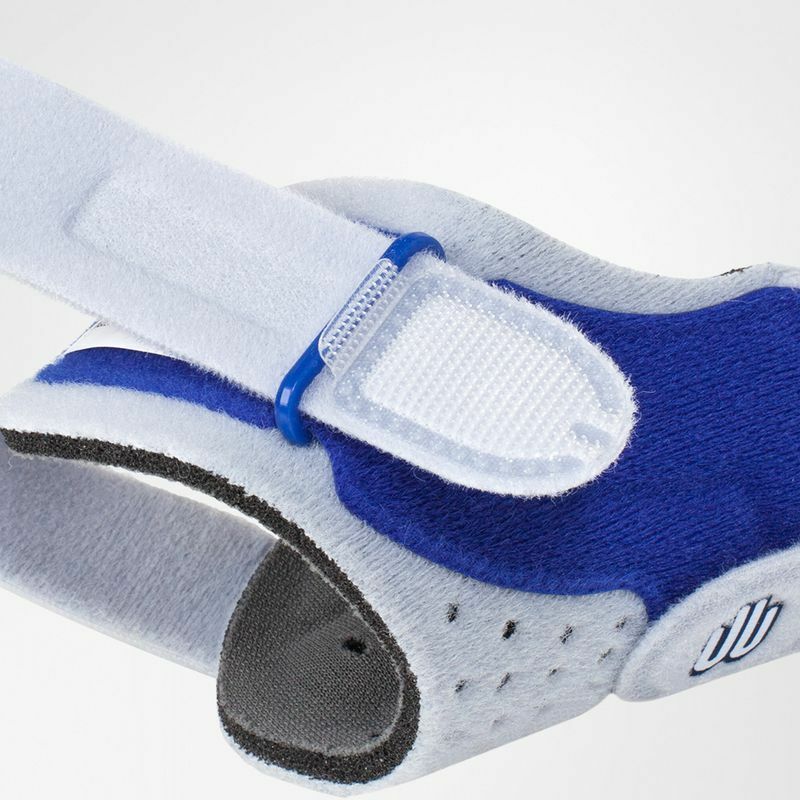 RhizoLoc®
Immobilizing Thumb Splint
RhizoLoc immobilizes the thumb in a neutral position without impeding gripping motion and can be adjusted to loosen the restriction as recovery progresses. With a breathable, moisture-wicking and anatomically contoured design, the RhizoLoc is comfortable and easy to wear while recovering from injury.
Whether skier's thumb, post-operative conditions, osteoarthritis or joint irritation: Bauerfeind's RhizoLoc Thumb Brace stabilizes the thumb, alleviates pain and promotes recovery.
RhizoLoc stabilizes the carpometacarpal and metacarpophalangeal joint of the thumb after injuries to the lateral ligaments, surgery, and in cases of osteoarthritis. The individually shapeable aluminum stay immobilizes the thumb, reducing the stress on the joint.
Components
Breathable, lightweight design with no seams ensures maximum comfort
Individually adjustable aluminum frame and Velcro straps for customizable stability
Velcro fastening with integrated stop tab facilitates easy donning and doffing - Strap can be completely released when needed
Velcro thumb tab allows adjustable movement restriction of the base of the thumb
Comes in left and right version for anatomic fit