GenuTrain S - Hinged Knee Brace
Advanced stabilization of the knee joint
GenuTrain S - Hinged Knee Brace
Advanced stabilization of the knee joint
Bauerfeind's GenuTrain S knee brace enhances stabilization and reduces pain and swelling related to knee ligament injuries, meniscus injuries, osteoarthritis, rheumatoid arthritis and knee instability. Its circular strap system, together with medial and lateral sidebars (hinges), stabilizes and guides the knee without limiting mobility. The brace's highly textured, medical-grade compression knit and viscoelastic pad work together to improve circulation and proprioception while reducing pain and swelling during activity.
Provides joint stabilization while reducing pain and swelling
Breathable, lightweight, moisture-wicking knit ensures all-day comfort
Easy to put on and take off
Ideal for active lifestyle and athletic use
Indications: Knee ligament injuries, knee joint instability (mild to moderate), meniscus injuries, osteoarthritis of the knee (mild to moderate), rheumatoid arthritis of the knee
---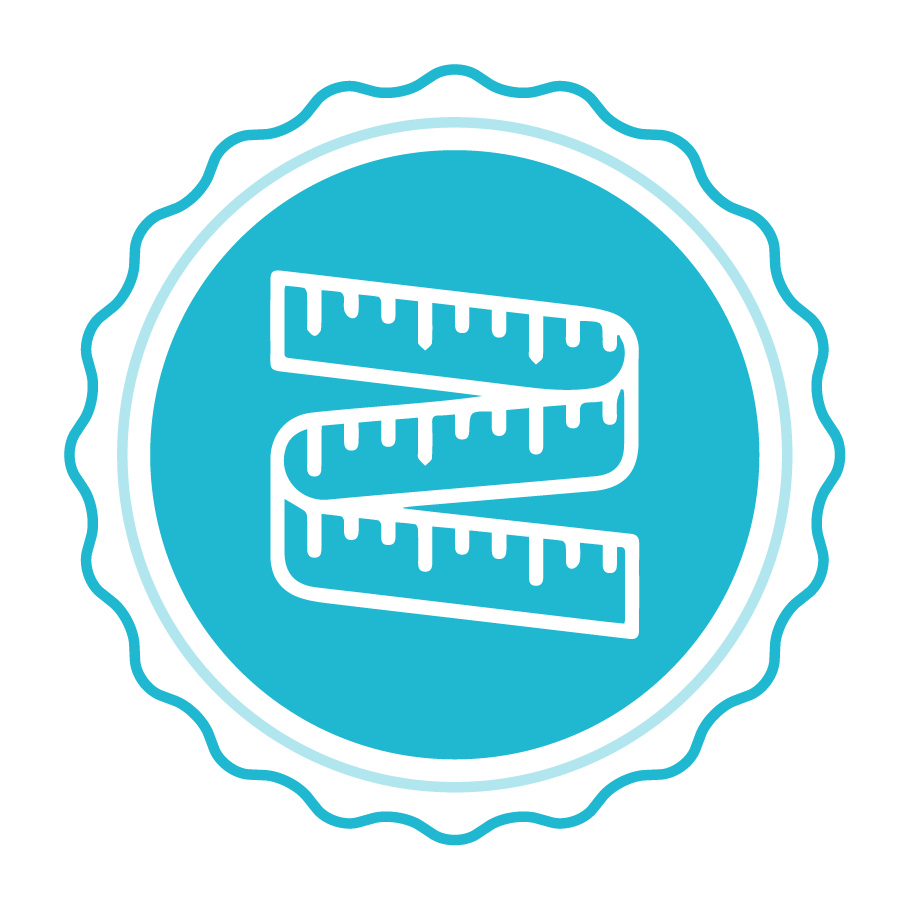 SIZING & FIT: Bauerfeind braces and supports are anatomically contoured and are most effective when they fit perfectly. Your brace should support you firmly without feeling tight or loose. Please use the size chart to size correctly.
If you experience knee instability due to ligament injuries or have a history of osteoarthritis or rheumatoid arthritis, Bauerfeind's GenuTrain S knee brace is designed to provide the reliable stability you deserve.
Advanced Knee Stability and Guidance
The GenuTrain S combines a medical-grade compression knit, medial and lateral hinges, a circular strap system and a viscoelastic pad around the knee to enhance joint stability and reduce pain and swelling. This results in enhanced muscle control and more support for your knee.
Its viscoelastic pad guides and massages the knee during movement to stimulate circulation and transfer pressure from the kneecap to the surrounding soft tissues. Combined with the brace's medical-grade compression, this massaging effect is what helps reduce swelling, irritation and pain in the knee.
Innovative Knit Provides All-Day Wearing Comfort
Bauerfeind's Train knit material is lightweight, breathable, moisture-wicking and machine-washable, which allows you to comfortably wear the GenuTrain S time after time.
The GenuTrain S's knitted fabric is softer in the area behind your knee to ensure a crease-free experience during movement. The knitted fabric is highly elastic and designed with reduced pressure near the top and bottom of the brace, which helps maintain the brace's all-day wearing comfort.
Components
Three-dimensional knit - Automatically conforms to the body's natural shape for ideal fit and optimal joint stabilization
Adjustable straps - Lets you control the amount of stabilization for a better fit and just the right amount of support
Joint sidebars - Straps connect directly to sidebars for superior stability in the knee and surrounding area
Viscoelastic pad - Provides a massage effect during movement
Soft knit fabric - Breathable knit is comfortable to wear and keeps moisture away from the body
Reduced pressure at the edges - prevents constriction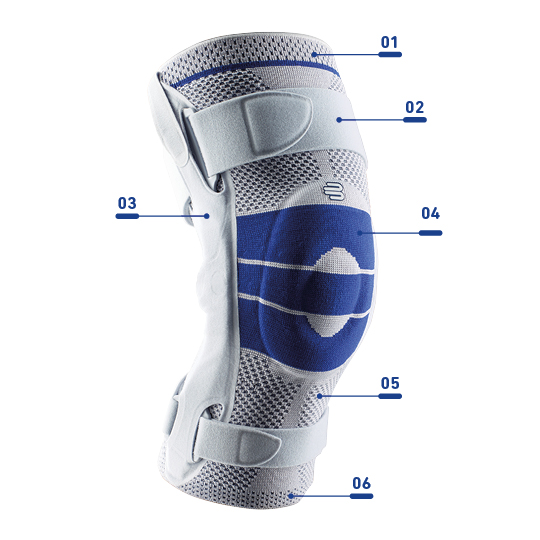 Treatment of
Arthritis of knee
Rheumatoid arthritis
Bone on bone arthritis
Strained/ruptured medial collateral ligament of the knee
Strained/ruptured lateral collateral ligament of the knee
Advanced knee sprain
Mild to moderate knee instabilities
More advanced meniscus tears
Can I wash it?
Yes. All Bauerfeind supports are made with machine-washable materials. Here's how to care for your brace: For products with Velcro® straps, pads or inserts, remove them if possible, or fasten them securely at the place provided on the brace. Machine wash your brace in cold water using the gentle or delicate cycle. Wash separately using laundry detergent with no additives (do not use fabric softener or Woolite). Lay your support flat and let it air dry; do not put it in the dryer. Proper washing and drying helps your knit support maintain elasticity and original fit.
What if I'm between sizes? Should I purchase the smaller or larger size?
Choose the larger size for gentler compression or the smaller size for firmer compression. When between sizes, the average person prefers the smaller size for a more secure fit, unless you are sensitive to compression. If you are unsure what size you need, contact our experts and we'll be happy to help. Call 1-800-423-3405 or click to chat live online.
write a review
best ACL support product in market after initial surgery