Sports Insoles Ball & Racket
Supports and relieves the foot during ball sports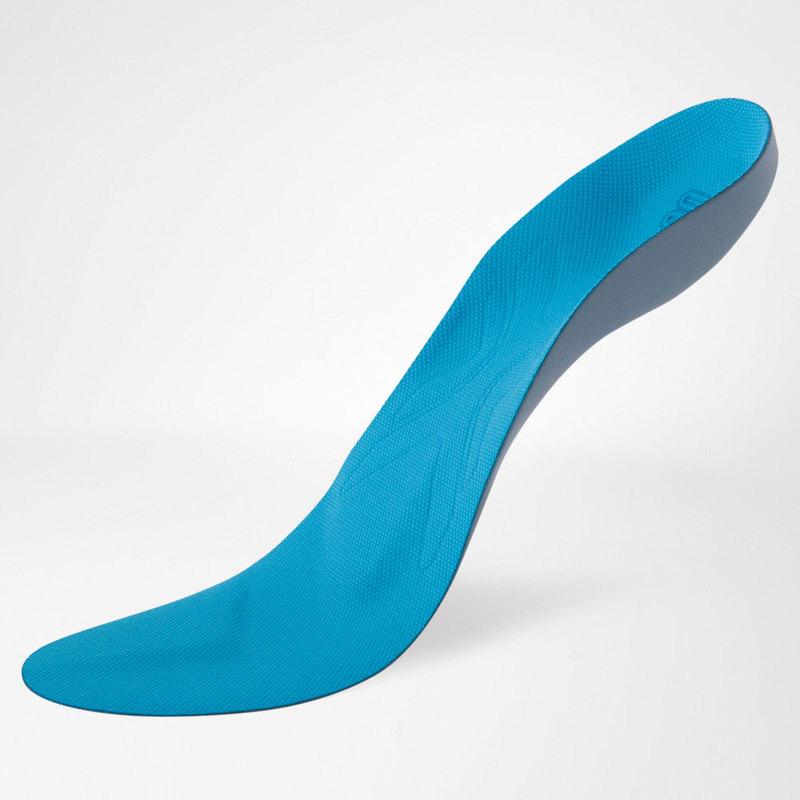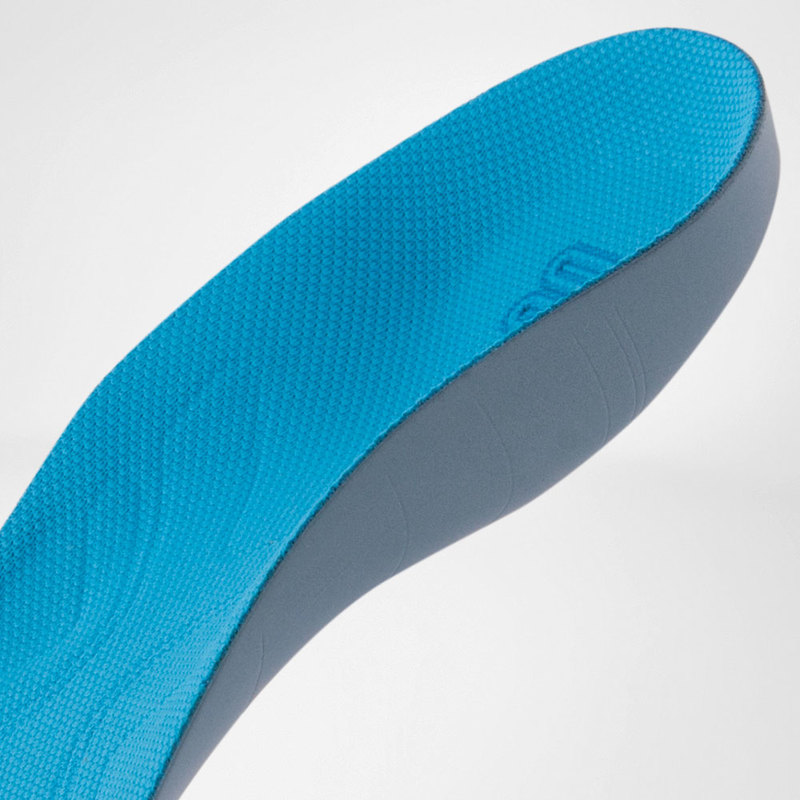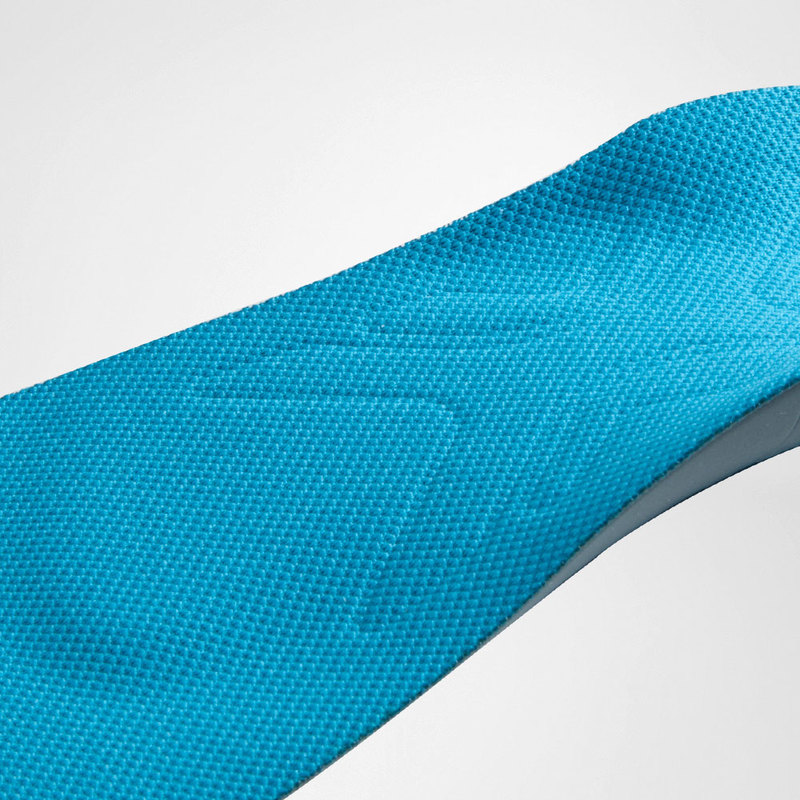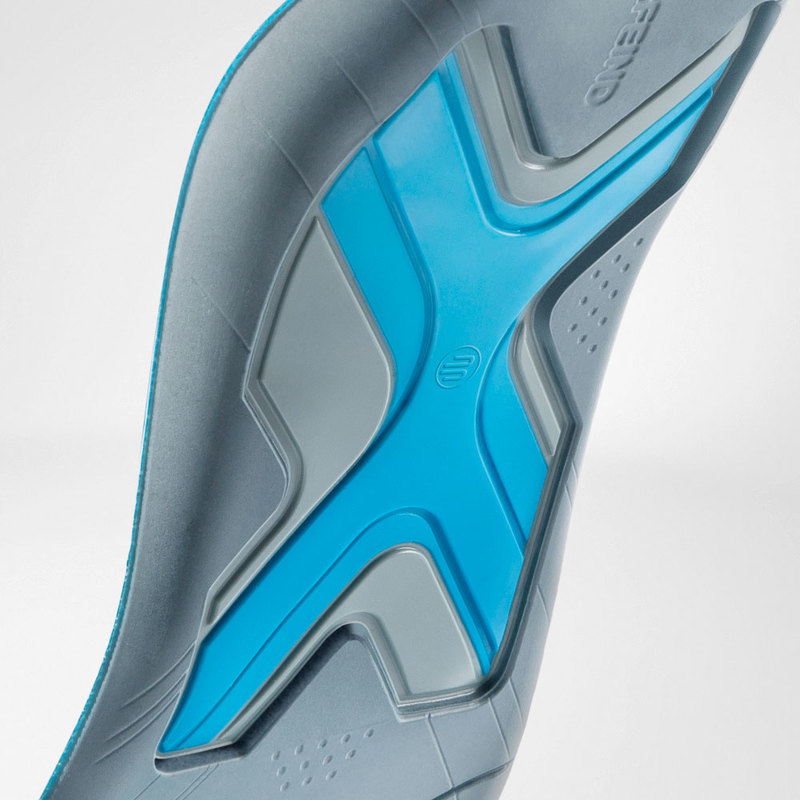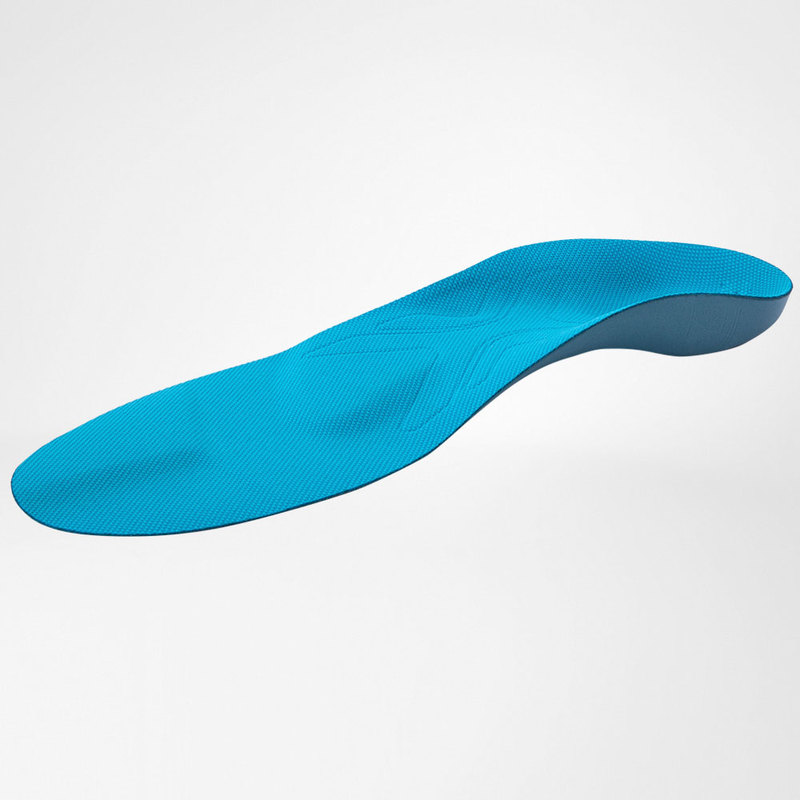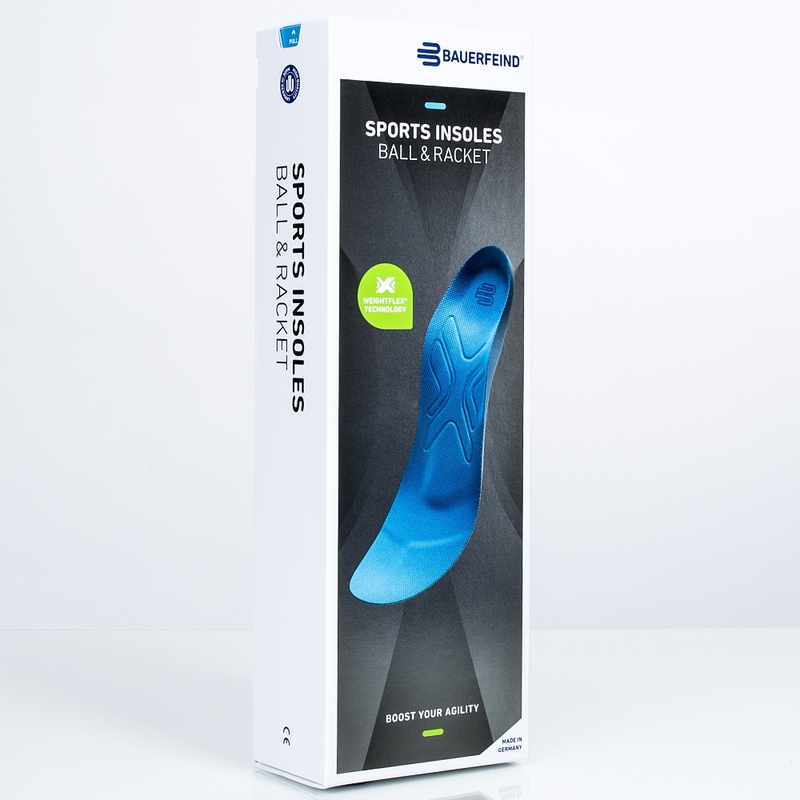 Sports Insoles Ball & Racket
Supports and relieves the foot during ball sports
The Sports Insole Ball and Racket provides the necessary stability for quick stops and turns making them ideal for ball sports. The flexible orthotic core supports the foot while allowing natural mobility for optimal performance.

Flexible orthotic core with Weightflex™ technology
This flexible orthotic core uses innovative Weightflex™ technology to support and guide the foot. This ensures increased stability without affecting mobility and performance.
Cushioning and skin-friendly materials
The skin friendly material creates a soft cushion for the foot and the top cover is antibacterial to inhibit odors.
Heel is supported and toe platform is slightly raised
The heel cup is extra supportive to stabilize the ankle during quick directional changes while the slightly raised toe platform reduces painful toe cramps and improves shoe to foot contact.
Sensorimotor regions to stimulate muscles and reduce fatigue
Special zones stimulate the foot musculature to improve motor function and reduce fatigue.
Components
Heel cup – surrounds the heel and stabilizes the ankle during quick changes of direction
Sensory motor spots – stimulate the foot muscles
Antibacterial top cover – inhibits odors
Weightflex® technology – supports the natural mobility of the feet when running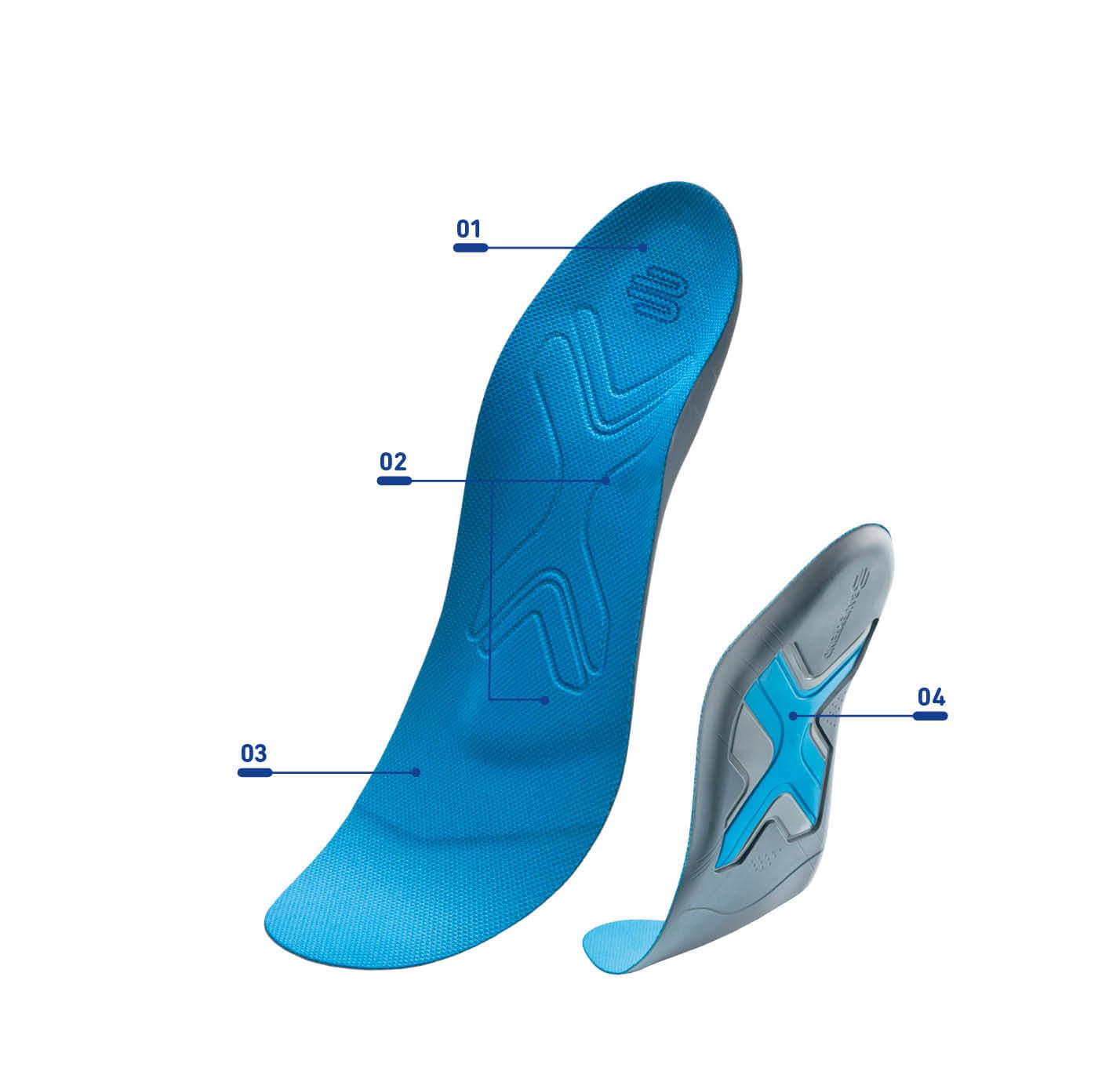 Treatment of
Foot and arch pain
Flat foot
Splayfoot
Weak arches
Reducing foot fatigue