Sports Insoles Ski & Skate
For optimized control and comfort during winter sports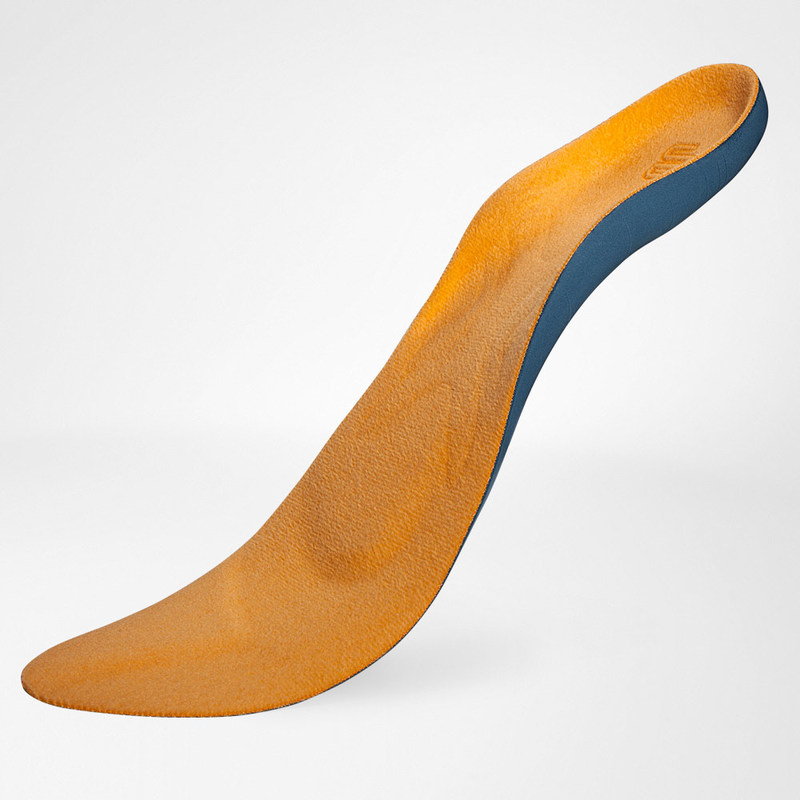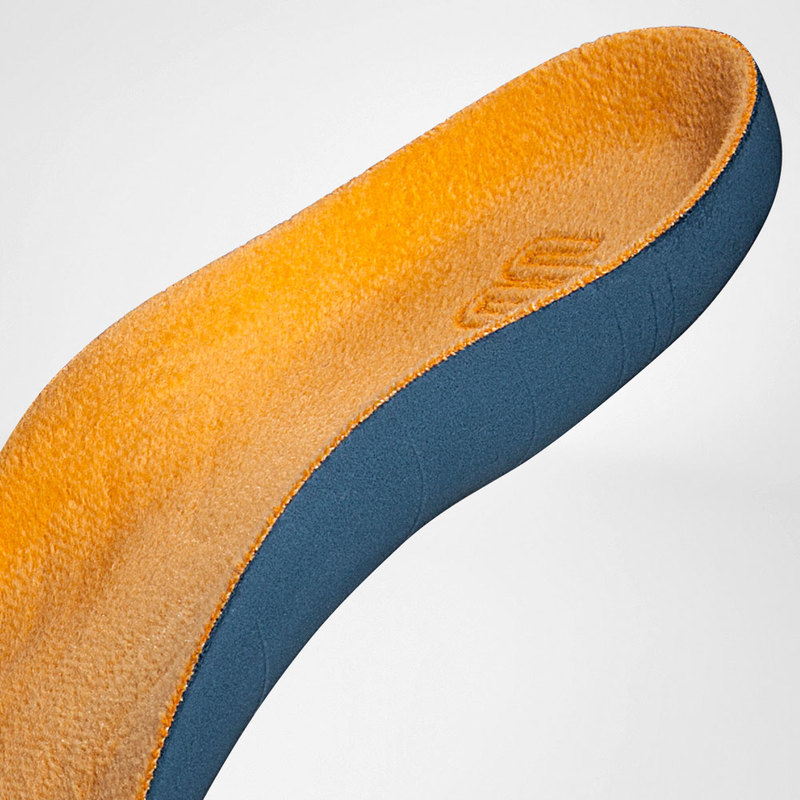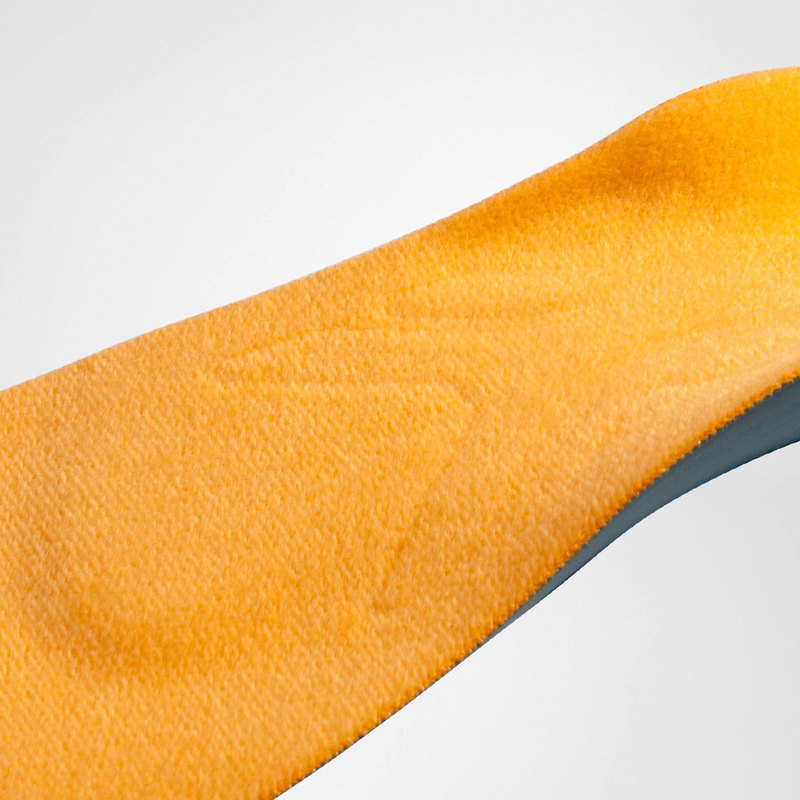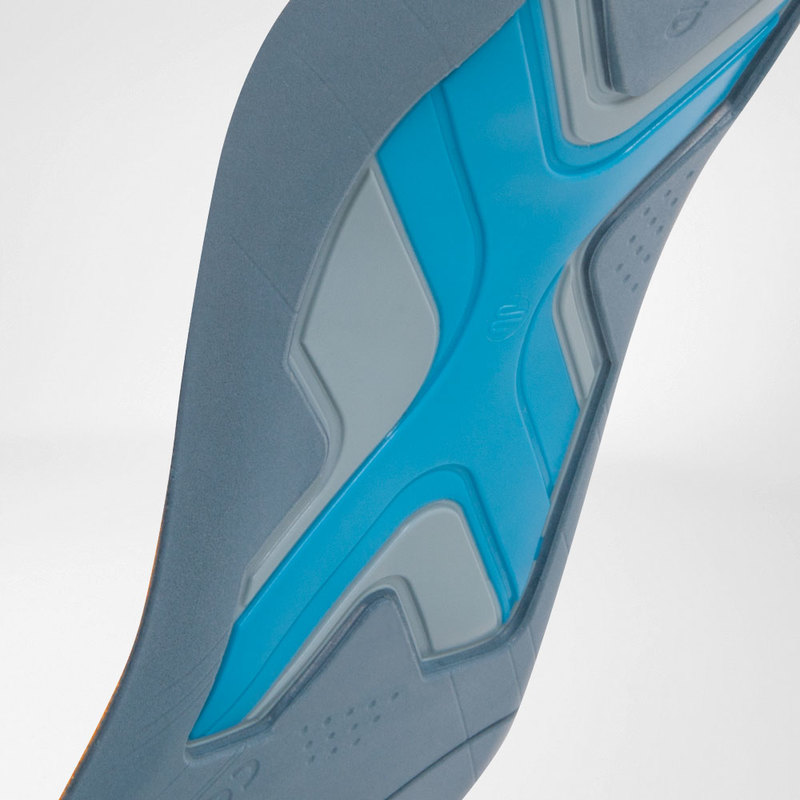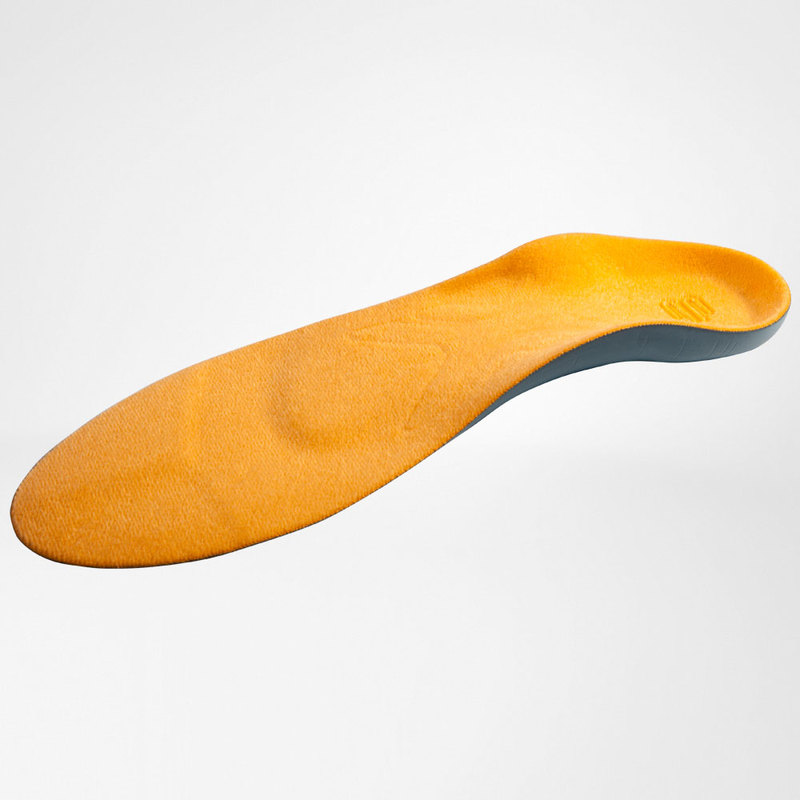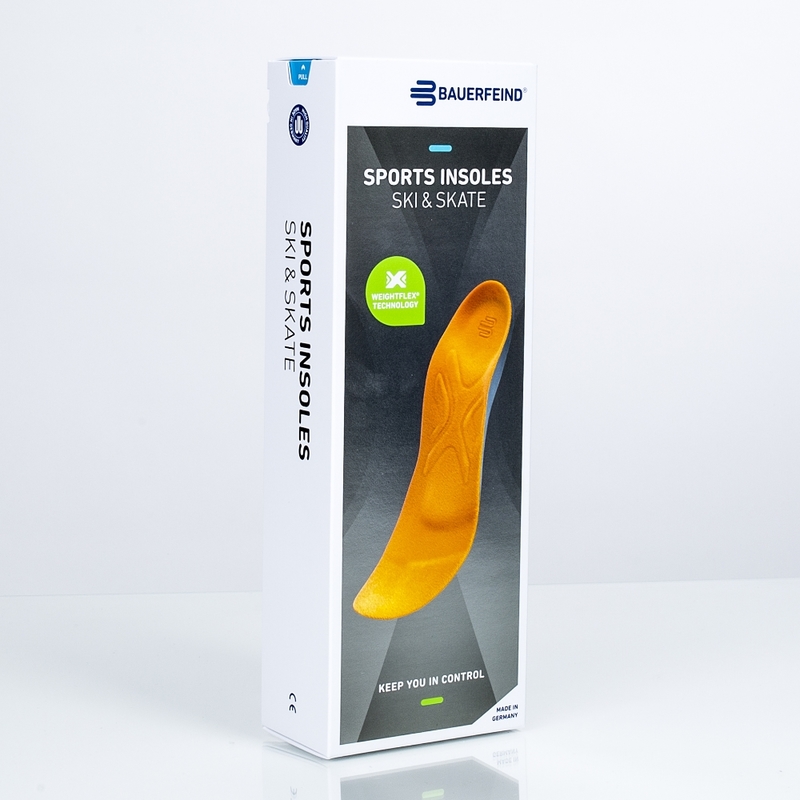 Sports Insoles Ski & Skate
For optimized control and comfort during winter sports
Sports Insoles Ski and Skate were designed specifically for feet in rigid footwear such as ski boots or ice skates. The flexible orthotic core supports the foot while allowing natural mobility for optimal performance while the thermo-regulating top cover keeps your feet warm and cozy.

Maximum support in heel cup to support banking motions
Extra thick and supportive heel cup for stabilization during lateral tilting movements
Thermo-regulating top cover provides warmth and cushioning
Integrated technology in the top cover helps maintain comfortable foot temperature while also providing cushioning. Antibacterial, skin-friendly material helps inhibit odors.
Flexible orthotic core with Weightflex™ technology
This flexible orthotic core uses innovative Weightflex™ technology to support and guide the foot. This ensures increased stability without affecting mobility and performance.
Toe bank to increase contact and reduce cramping
The lateral side of the toe area is slightly raised to improve foot contact for more control when banking. This toe platform also reduces toe cramping and fatigue.
Components
Heel cup – surrounds the heel and provides support when tilting to the side
Toe bank – stretches the small toes for better contact between feet and the shoes
Thermoregulating top cover – protects against the cold
Weightflex® technology – supports the foot arches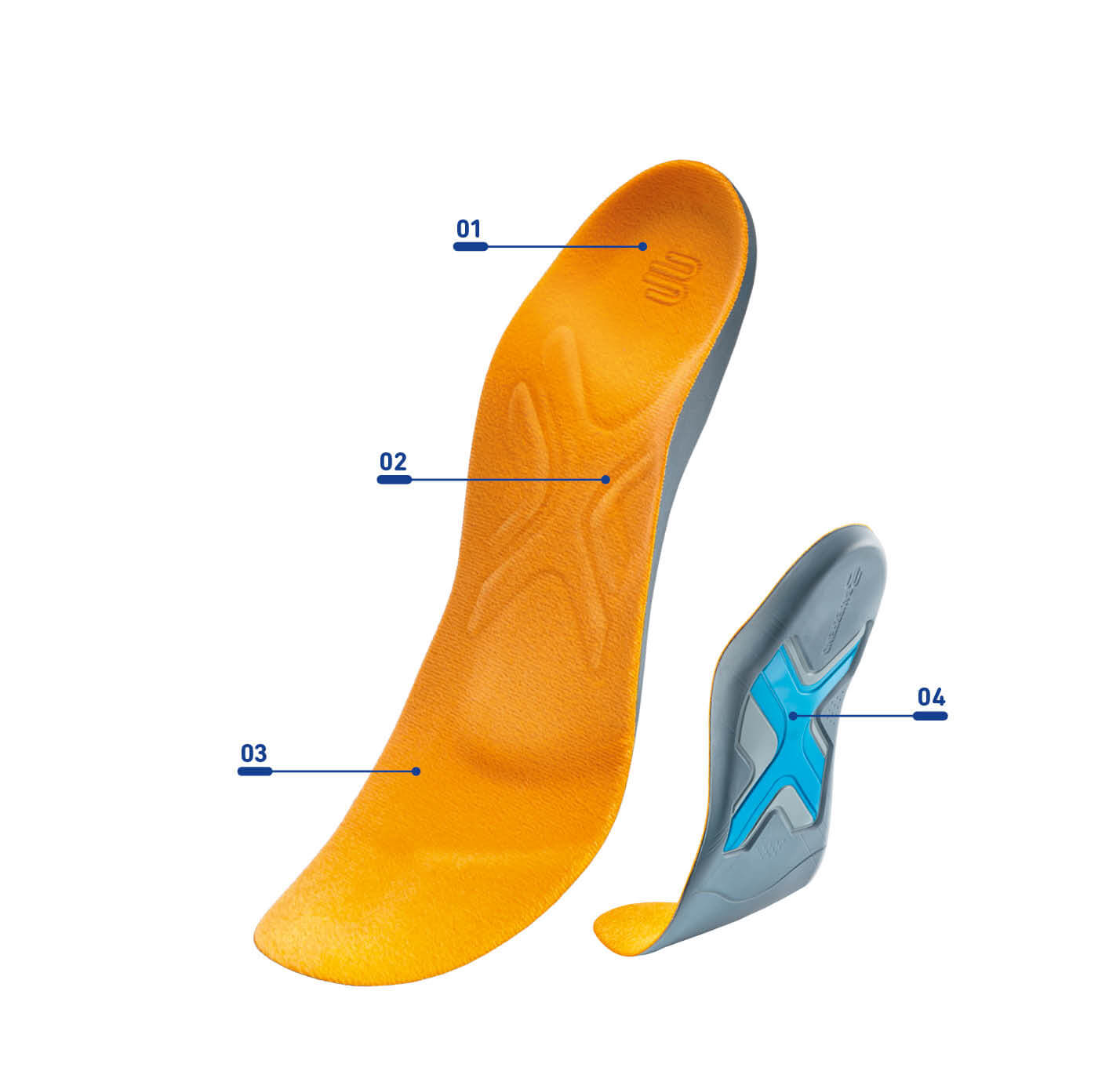 Treatment of
Foot and arch pain
Flat foot
Splayfoot
Weak arches
Reducing foot fatigue