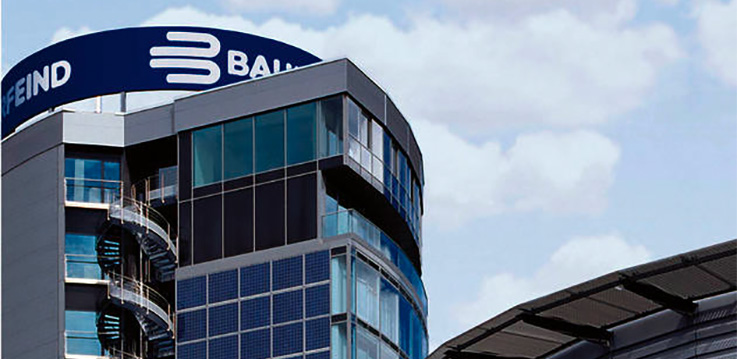 Helping people live active lives at any age
Although Bauerfeind products and technologies have evolved over the past 80+ years and have continued to set the standard in fit, comfort, support, and performance, our roots in craftsmanship and attention to detail has remained consistent. Trace our company's journey from its founding in 1929 to our most recent peer and industry recognition.
1929
Bruno Bauerfeind establishes his company that specializes in the production of medical compression hosiery.
1939
In just 10 years, the company grew to employ more than 100 dedicated employees.
1949
Political turmoil in East Germany forces Rudolf Bauerfeind and his family to leave their home. They begin anew in Darmstadt-Eberstadt.
1972
Hans B. Bauerfeind, grandson of the company founder, accepts leadership of the company from his grandfather.
1978
Hans merges the companies in Darmstadt and Kempen into Bauerfeind GmbH.
1981
The development of Bauerfeind's GenuTrain® knee support is the beginning of a product line that in addition to compression stockings, now includes braces and supports. Since then, the GenuTrain® has proven itself a million times over.
1999
The Bauerfeind Innovation Center opens and becomes Bauerfeind's research and development hub, where the best minds in sports, medicine, physical therapy and science collaborate to continuously enhance braces and supports.
2005
The company moves to the new Bauerfeind administrative building in Thuringia following Germany's reunification. At 187 feet, it is the tallest building to be constructed in the state after reunification.
2010
At the 2010 Winter Olympics in Vancouver, Canada, Bauerfeind is the official partner of an Olympic organizing committee and is on hand to assist athletes of all participating nations.
2012
The Bauerfeind GenuTrain knee support won the universal design consumer favorite award. The MalleoTrain Plus® ankle support and MalleoLoc® orthosis were also recipients of several awards including the iF product design award, the red dot design award and the silver Medical Design Excellence Award (MDEA).
Tomorrow's history is being made today
We're constantly innovating, to bring you the most comfortable, flexible, stable and supportive braces you find on the market. Stay tuned to see what the next-generation of the Bauerfeind product line-up includes.