AchilloTrain Ankle Brace
Support and relief from Achilles tendon pain
AchilloTrain Ankle Brace
Support and relief from Achilles tendon pain
Bauerfeind's AchilloTrain brace for Achilles tendinitis relieves pain and supports the Achilles tendon without restricting your mobility. This soft brace is ideal for post-surgery therapy, Achilles tendinitis, inflammation around the Achilles tendon and pain in the back of the heel.
• Relieves the Achilles tendon and lessens acute pain
• Provides greater stability for the ankle
• Easy to put on and take off
• Breathable, moisture-wicking knit ensures all-day wearing comfort
• Indications: Achilles tendinitis, Achilles tendon partial rupture, post-procedure for Achilles tendon rupture, swelling and pain, pump bump, bursitis, Haglund's deformity, tension reduction of the Achilles tendon
---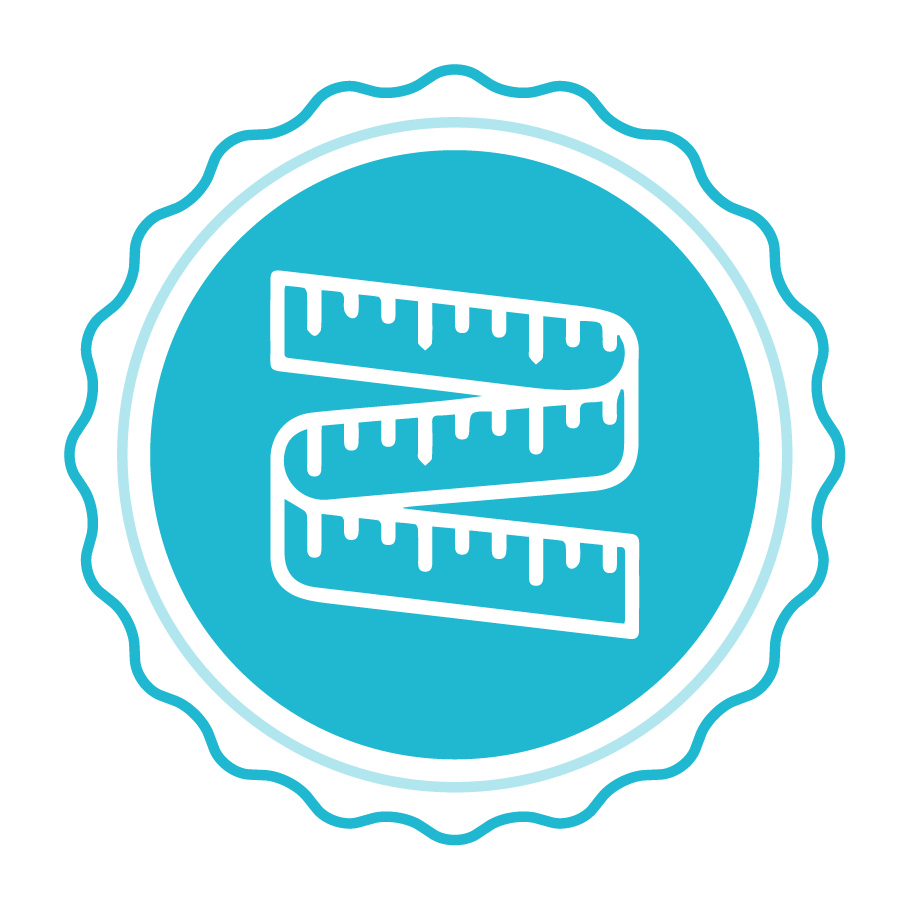 SIZING & FIT: Bauerfeind braces and supports are anatomically contoured and are most effective when they fit perfectly. Your brace should support you firmly without feeling tight or loose. Please use the size chart to size correctly.
Don't let Achilles heel pain or injury slow you down. Bauerfeind's AchilloTrain Achilles tendinitis brace provides the support you need without restricting mobility.
Support and recovery
The AchilloTrain brace provides a three-fold therapeutic effect: The achilles pad massages the tendon area to relieve pain and promote the reduction of swelling. The integrated heel cushion further relieves the tendon. It can be removed based on therapy progress. While using the cushion we recommend wearing the supplied compensating cushion in the other shoe. This helps prevent misalignment and inappropriate mechanical stress. The soft Train knit relieves pain, distributes pressure uniformly to reduce impact and produces a soothing massage effect to relieve fluid build-up or bursitis.
Comfortable and durable
Due to the contoured, three-dimensional knit AchilloTrain is designed to conform to the natural shape of the ankle, so the ankle is still mobile, but gets the stability it needs. The support fits perfectly even in the instep. Extra cushioning on the Achilles tendon and heel makes the brace comfortable to wear all day, while the breathable material wicks away moisture. Machine washable for durability and longevity of the brace.
Includes Donning Aid
The stretchy knitted material and the supplied donning aid make the AchilloTrain support easy to put on and take off.
Components
Pressure-reduced edges - Ensures comfortable fit without constricting movement, bunching or slipping. Improves circulation.
Three-dimensional Train active knit - for a perfect fit
Contoured insert - Running along the Achilles tendon, the pad distributes the pressure uniformly.
High elasticity - makes the support easy to put on and take off
Stretchy knit material - Breathable and comfortable fabric is machine-washable in the gentle cycle, which helps maintain its elasticity and original fit.
Pressure-reduced edges - Ensures comfortable fit without constricting movement, bunching or slipping. Improves circulation.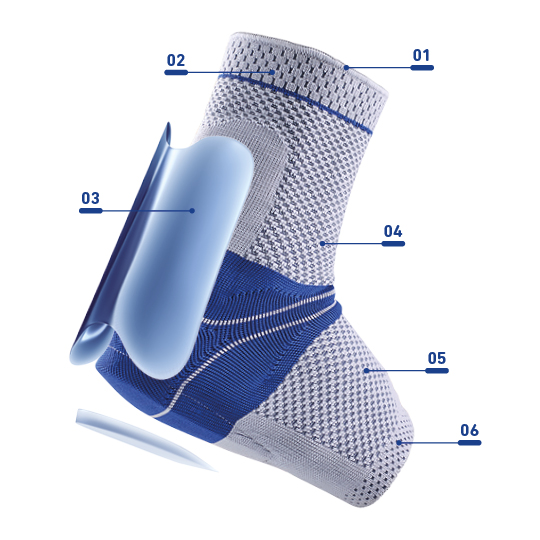 Treatment of
For acute relief
Achilles tendon pain
Swelling of the Achilles tendon
Achilles tendinitis
Haglund's deformity
Heel pain
Heel swelling
Pump bump
Retrocalcaneal (heel) bursitis
Can I wash it?
Yes. All Bauerfeind supports are made with machine-washable materials. Here's how to care for your brace: For products with Velcro® straps, pads or inserts, remove them if possible, or fasten them securely at the place provided on the brace. Machine wash your brace in cold water using the gentle or delicate cycle. Wash separately using laundry detergent with no additives (do not use fabric softener or Woolite). Lay your support flat and let it air dry; do not put it in the dryer. Proper washing and drying helps your knit support maintain elasticity and original fit.
What if I'm between sizes? Should I purchase the smaller or larger size?
Choose the larger size for gentler compression or the smaller size for firmer compression. When between sizes, the average person prefers the smaller size for a more secure fit, unless you are sensitive to compression. If you are unsure what size you need, contact our experts and we'll be happy to help. Call 1-800-423-3405 or click to chat live online.
write a review
Fits with sneakers but not great with dress shoes
I can now exercise without pain