Sports Knee Support NBA
Officially licensed knee brace of the NBA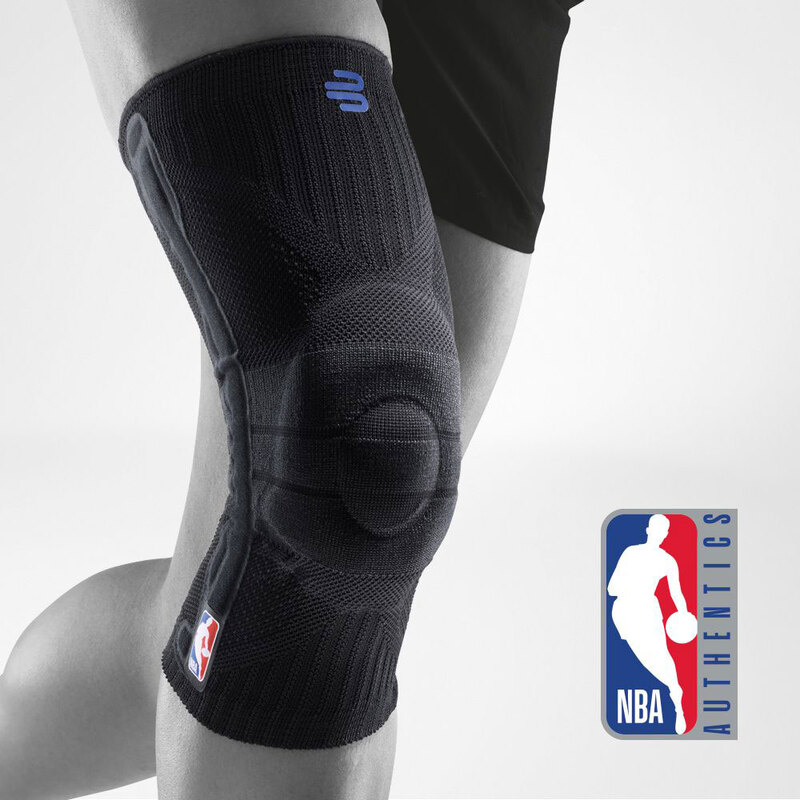 Sports Knee Support NBA
Officially licensed knee brace of the NBA
Trusted by NBA athletes and professional athletic trainers throughout the league, Sports Knee Support NBA provides stability and comfort for maximum performance. Whether running, jumping, dribbling or shooting, play with confidence.
Performance:
360 degrees of compression surrounds the joint. The massage effect during motion stimulating circulation and improving muscle control.
Stability:
Targeted compression and gentle massage provide support to the joint and helps prevent excessive strain.
Comfort:
3D AirKnit® technology is everything neoprene is not - lightweight, breathable and anatomically-contoured for a perfect fit.
---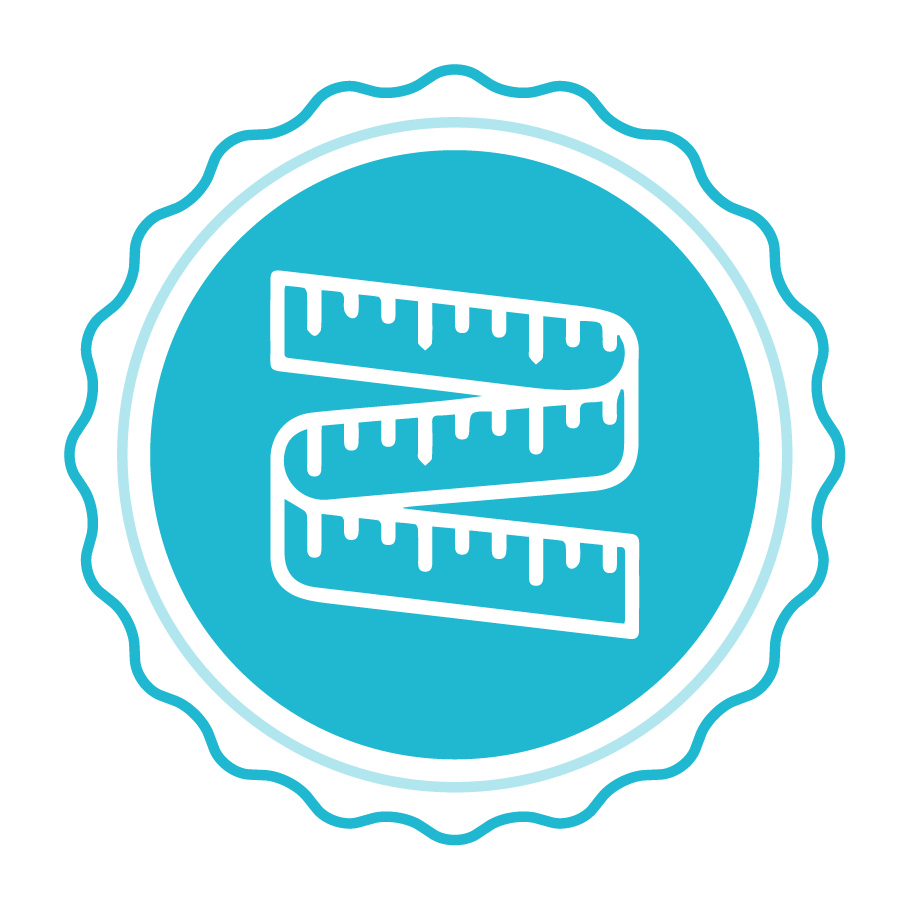 SIZING & FIT: Bauerfeind braces and supports are anatomically contoured and are most effective when they fit perfectly. Your brace should support you firmly without feeling tight or loose. Please use the size chart to size correctly.
An Officially Licensed product by the NBA, the Bauerfeind Sports Knee Support NBA offers next-level knee support for endurance on and off the basketball court. Developed for the needs and requirements of professional athletes, the Bauerfeind team designed a knee support that is flexible and durable to provide stability on the court when running, jumping, dribbling and shooting.
Superior Technology
3D AirKnit Fabric: Unlike most knee braces or sleeves on the market, the Bauerfeind Sports Knee Support NBA is made of a specialty knit fabric instead of neoprene. Where neoprene can only be made in a cylindrical form, requires straps to hold it in place & loses shape over time, the knit fabric solves all these issues. The knit material is created in the looms within our production facilities in Germany, features medical-grade compression which improves the blood flow for endurance and recovery, retains its shape for a longer period of time, is washable and above all - it doesn't require straps to fit securely on your knee. The fabric contours to the shape of your thigh, knee and calves when sized correctly for a snug and comfortably supportive fit.
Patella Pad: The Omega patella gel pad is patented by Bauerfeind to provide superior knee pain relief from injuries like jumper's knee, arthritis knee pain, post surgery recovery support and other knee issues. The patella pad keeps the kneecap in place while playing basketball and allows you to feel comfortable on the court with a stabilized knee.
Trusted Reputation & History
Partnered with NBATA: The National Basketball Athletic Trainers Association has worked in partnership with Bauerfeind since 2003. NBA Teams have trusted the GenuTrain line of products and 30 teams within the NBA currently purchase a variety of Bauerfeind products to support their best athletes. Together these two organizations are dedicated to providing the best sports medical care solutions for professional basketball athletes.
An Officially Licensed Knee Brace of the NBA: With the new Bauerfeind Sports Knee Support NBA we now offer a premium basketball support to keep both professional & amateur basketball players and athletes playing at the top of their game. Coming in black & white colors with the NBA logo on the side you can be sure to represent the best players in basketball and trust that your knee is supported for the physical movements basketball requires.
Components
Omega Gel Pad: Viscoelastic gel pad surrounds the kneecap to keep it in place while playing basketball. This patella support helps to absorb and redistribute shock while running and jumping on the court. Its patented Omega design includes massage nubs for targeted pain relief.
3D AirKnit: Lightweight, breathable 3D AirKnit keeps skin comfortably cool while wicking moisture away from the body. 360 degrees of compression surround the joint for enhanced stability. Anatomically-shaped for the perfect fit. Machine washable for easy care.
Gripping Zones: Built for athletes on the move, the Bauerfeind Sports Knee Support NBA has integrated gripping strips designed to keep the brace in place during running, jumping, and shooting or dunking. Never worry about pulling up your brace during the game.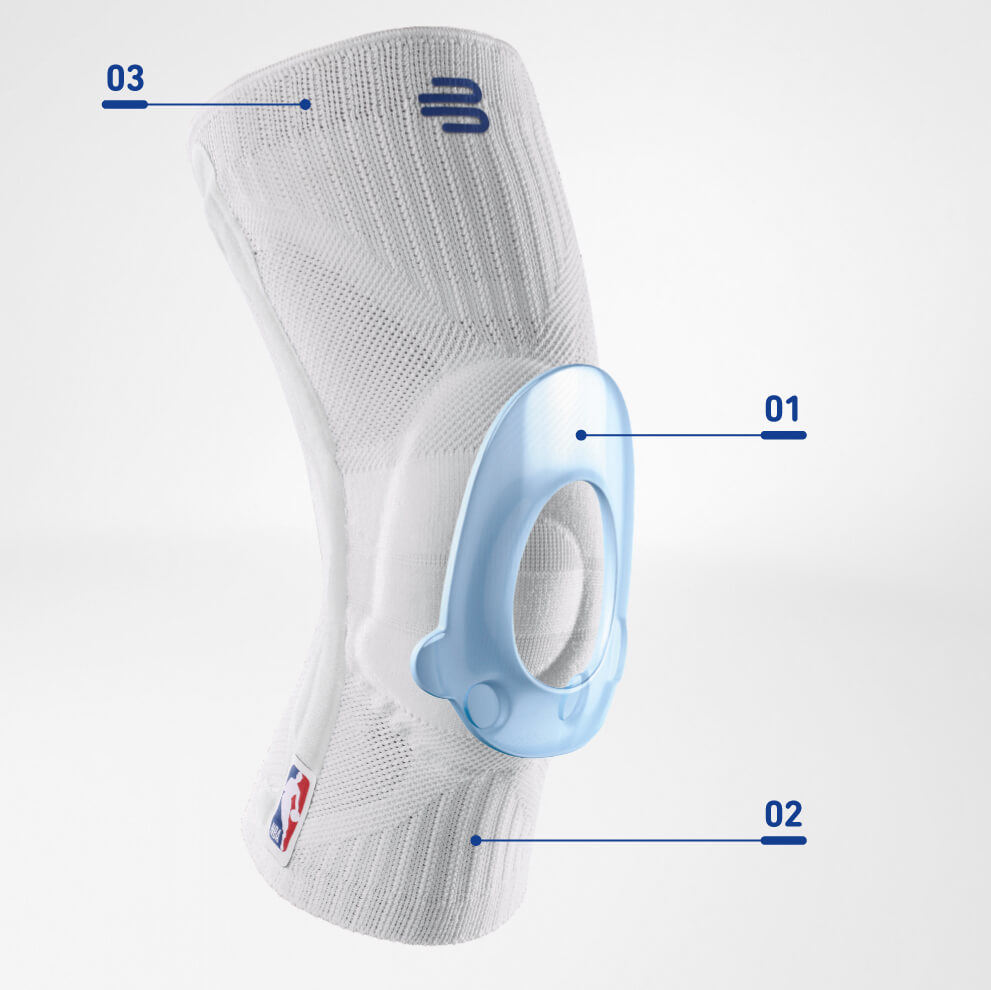 Can I wash it?
Machine wash your brace in cold water using the gentle or delicate cycle. Wash separately using a laundry detergent with no additives (do not use fabric softener or Woolite). Lay your support flat and let it air-dry; do not put it in the dryer. Proper washing and drying helps your knit support maintain its elasticity and original fit.