Sports Ankle Support
Stabilizes and protects the ankle during sports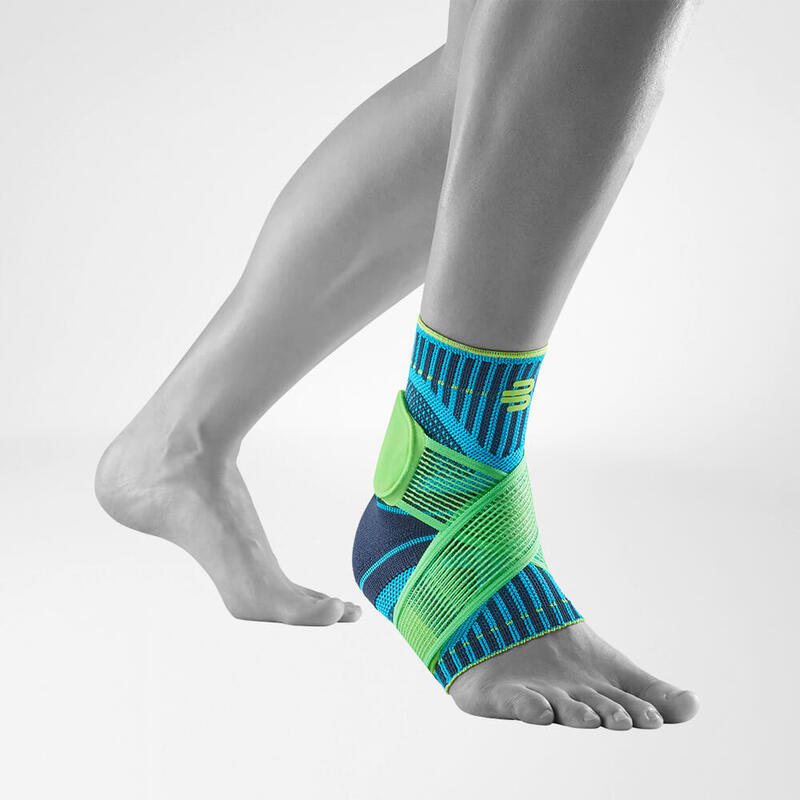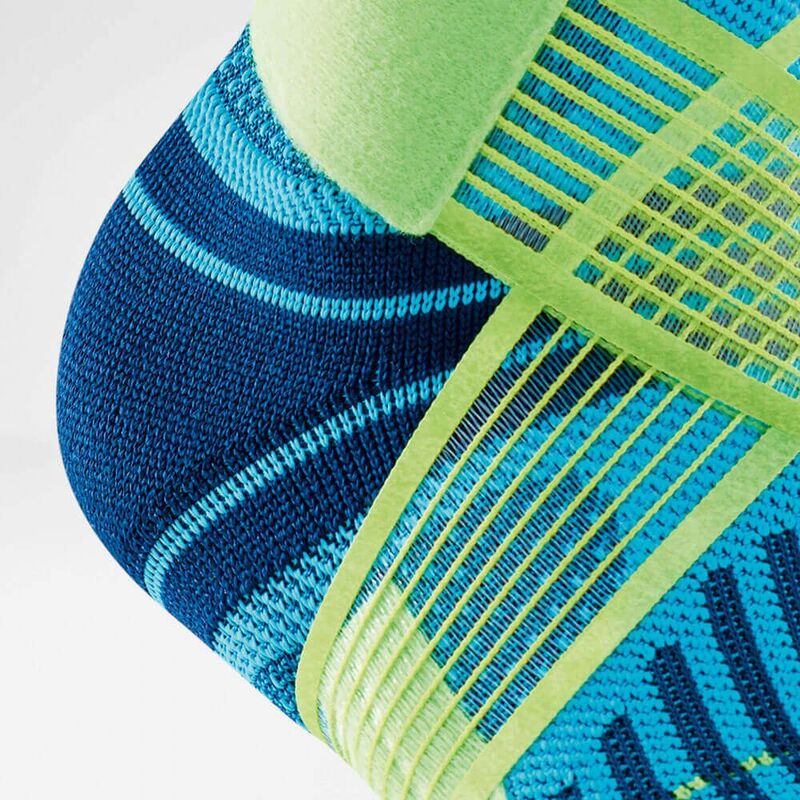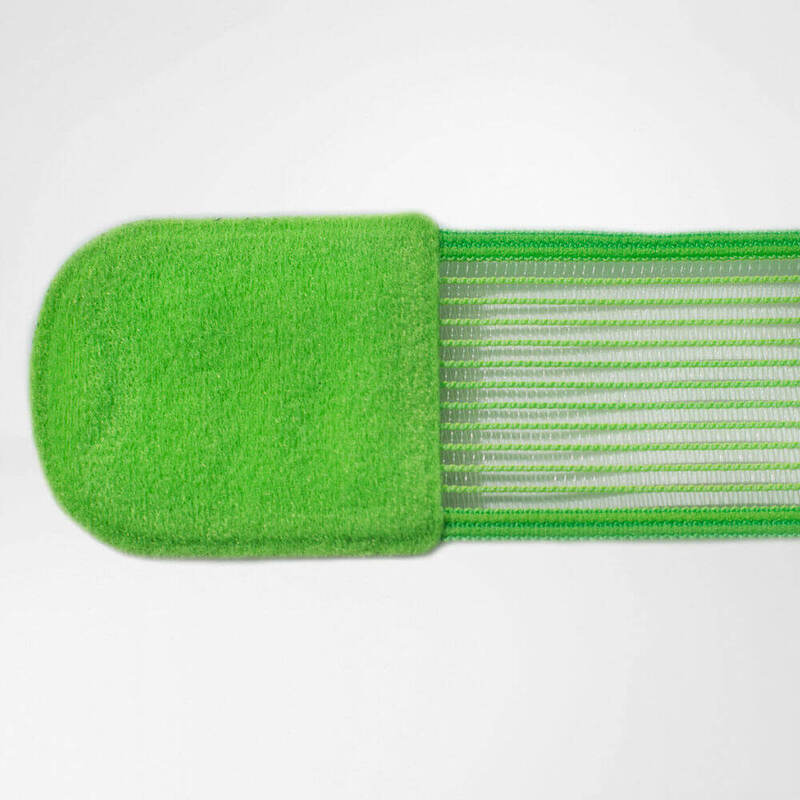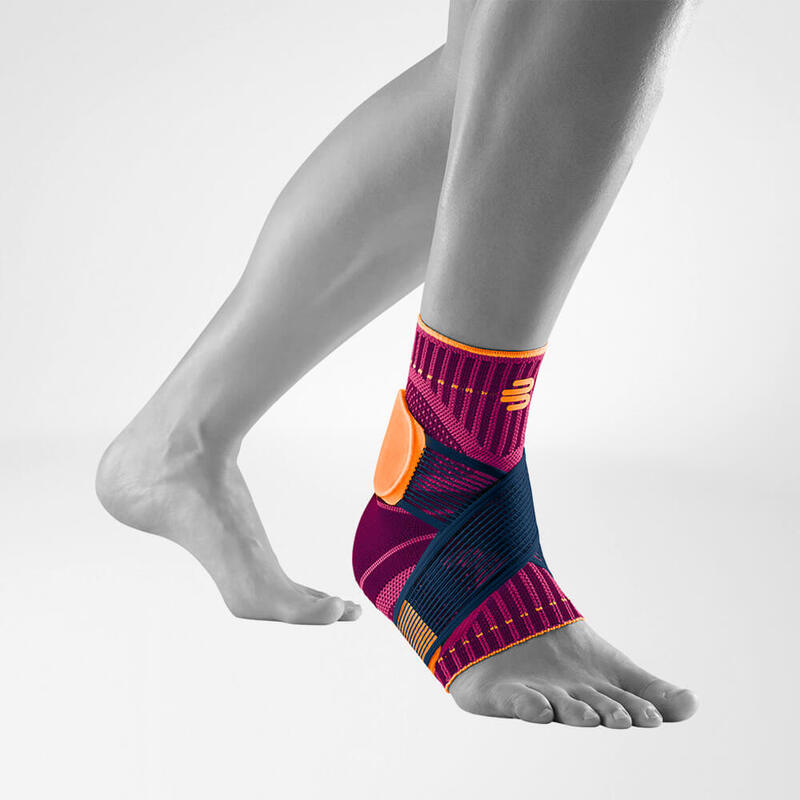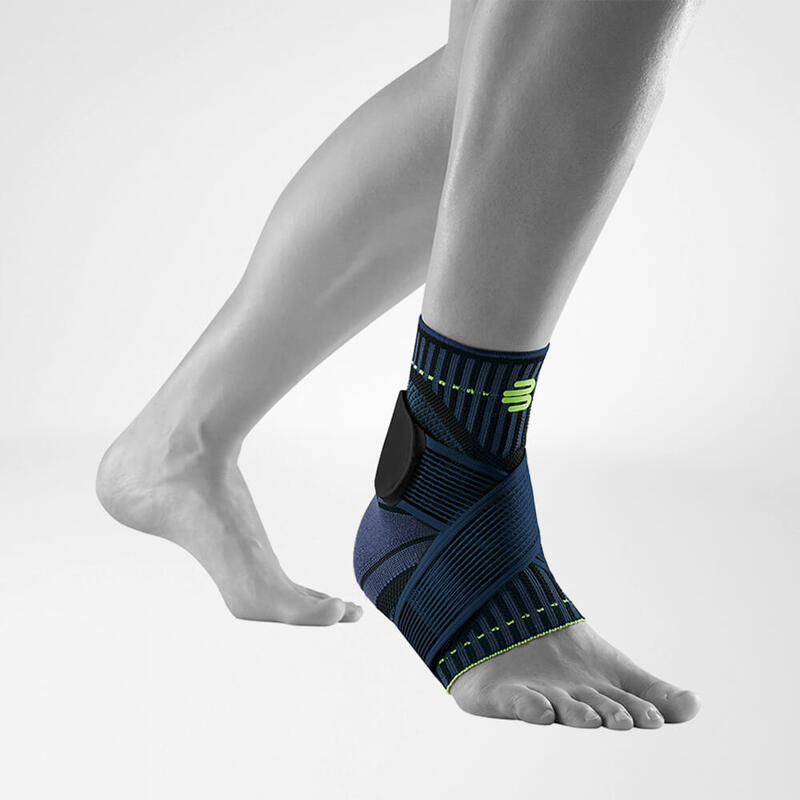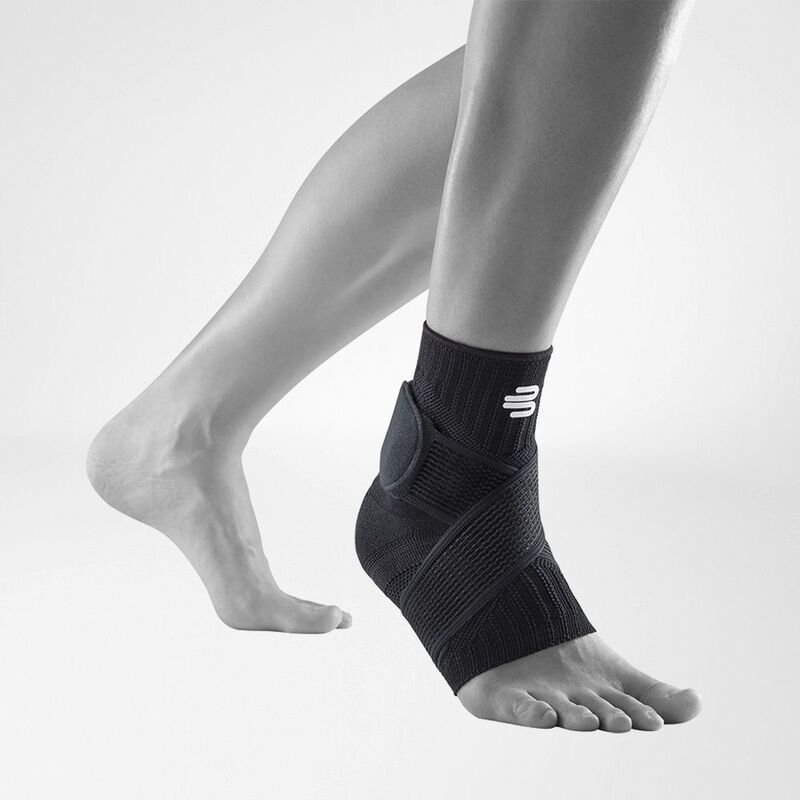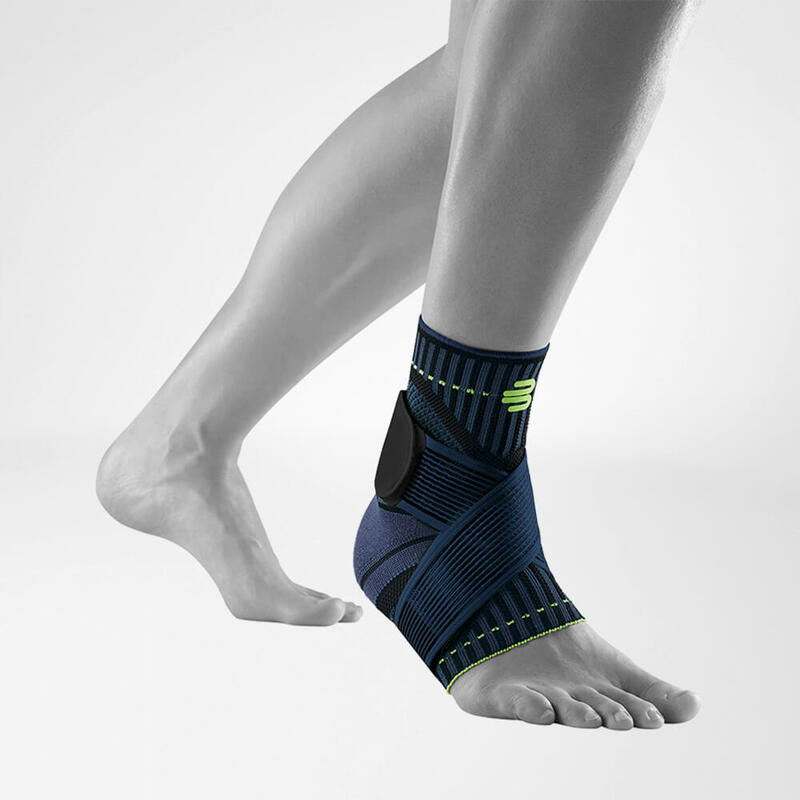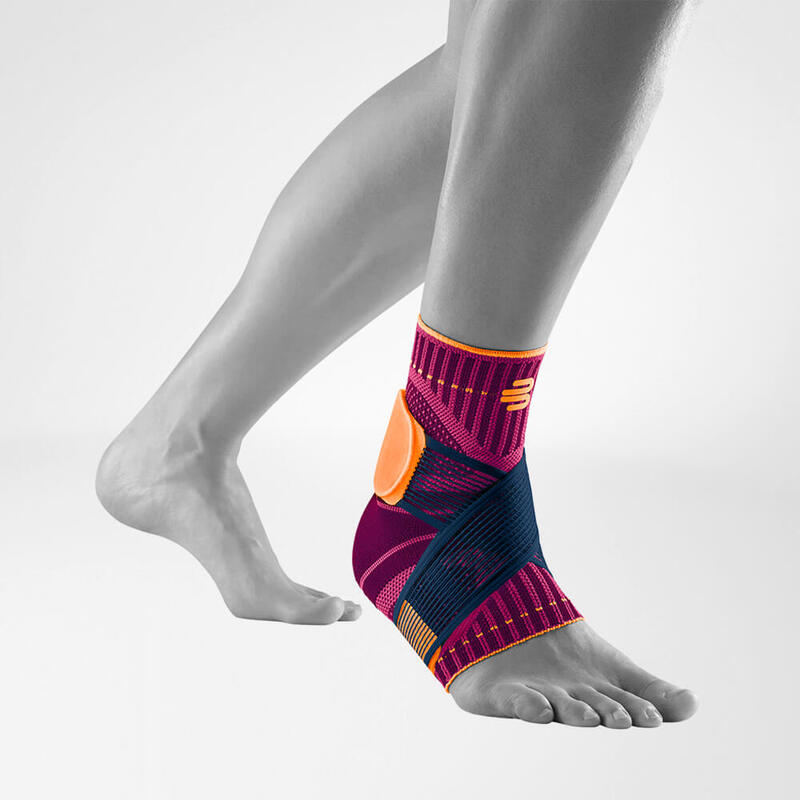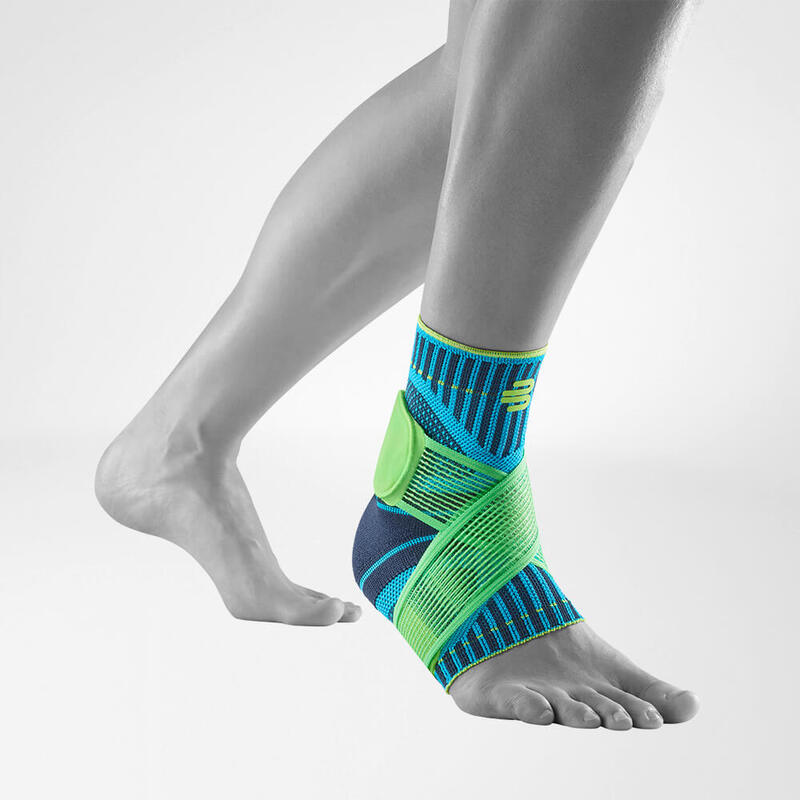 Sports Ankle Support
Stabilizes and protects the ankle during sports
Bauerfeind's Sports Ankle Support, with its figure-eight strapping system and breathable AirKnit, stabilizes the ankle and reduces pain resulting from medial tibial stress syndrome (shin splints), ankle sprains and strains. Its strapping system provides individually adjustable stabilization similar to taping, and its unique AirKnit material improves circulation and stimulates muscle regeneration to help athletes stay at their peak performance level.
• Provides pain relief, joint stabilization and increases proprioception
• Individually adjustable figure-eight strapping system is easier to put on, reusable and more durable than taping
• Breathable, lightweight, washable and moisture-wicking compression AirKnit for extra comfort
• Anatomically contoured for a precise fit – right and left versions fit easily in shoes
• Indications: medial tibial stress syndrome (shin splints), ankle sprains and strains, swelling
Try risk-free with our 60-day money-back guarantee
---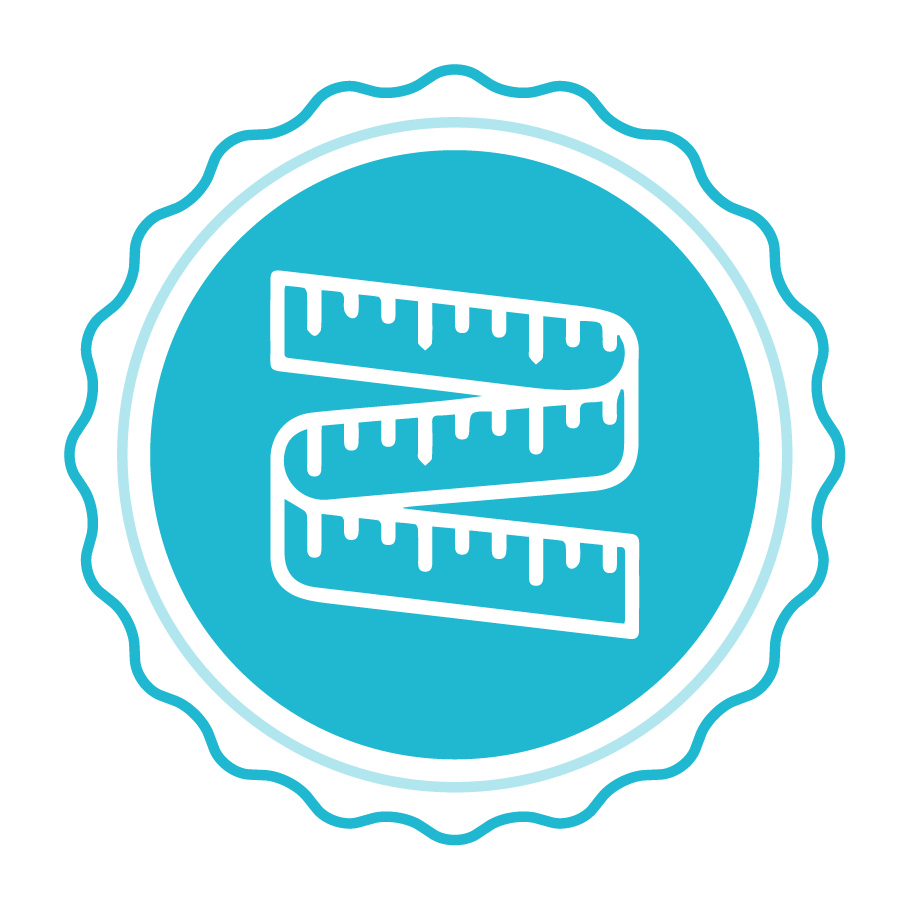 SIZING & FIT: Bauerfeind braces and supports are anatomically contoured and are most effective when they fit perfectly. Your brace should support you firmly without feeling tight or loose. Please use the size chart to size correctly.
Adjustable Strap for Ankle Stabilization
The Sports Ankle Support's figure-eight strapping system offers stability equal to athletic taping. It's more durable, easier to apply and seamlessly fits inside shoes. The strapping system is breathable, gentle on the skin and maintains its stability during rigorous activities.
Shin Splints Relief
Medial tibial stress syndrome, also known as shin splints, is a common source of pain for many runners and athletes. Its contributing factors include ankle laxity, previous injuries and/or repetitive stress on the tibia and the connective tissues that attach surrounding muscles to the bone.
The Sports Ankle Support stabilizes the ankle without changing its natural gait or limiting the range of motion. This enhanced stability reduces the stress on the tibia, thus relieving pain. A clinical survey found that the Sports Ankle Support brought the average pain level by shin splints from 7.8/10 to 1/10 after just four weeks.
Enhanced Breathability, Compression and Comfort
Bauerfeind's AirKnit material is lightweight, breathable, moisture-wicking and washable, which allows you to comfortably wear the Sports Ankle Support time after time. Its textured compression stabilizes the ankle while allowing maximum freedom of movement, making it ideal for walkers, runners and athletes of all levels.
The AirKnit material provides medical standard compression to increase circulation and absorption of swelling. It reduces joint, tendon and ligament loads throughout use while improving proprioception, which can translate to improved confidence and reduced injury rates.
Components
Faster muscle control
Stays in place during movement
Light and breathable
Intermittent compression provides stimulation
Reliable stabilization under high loads
More durable than a tape bandage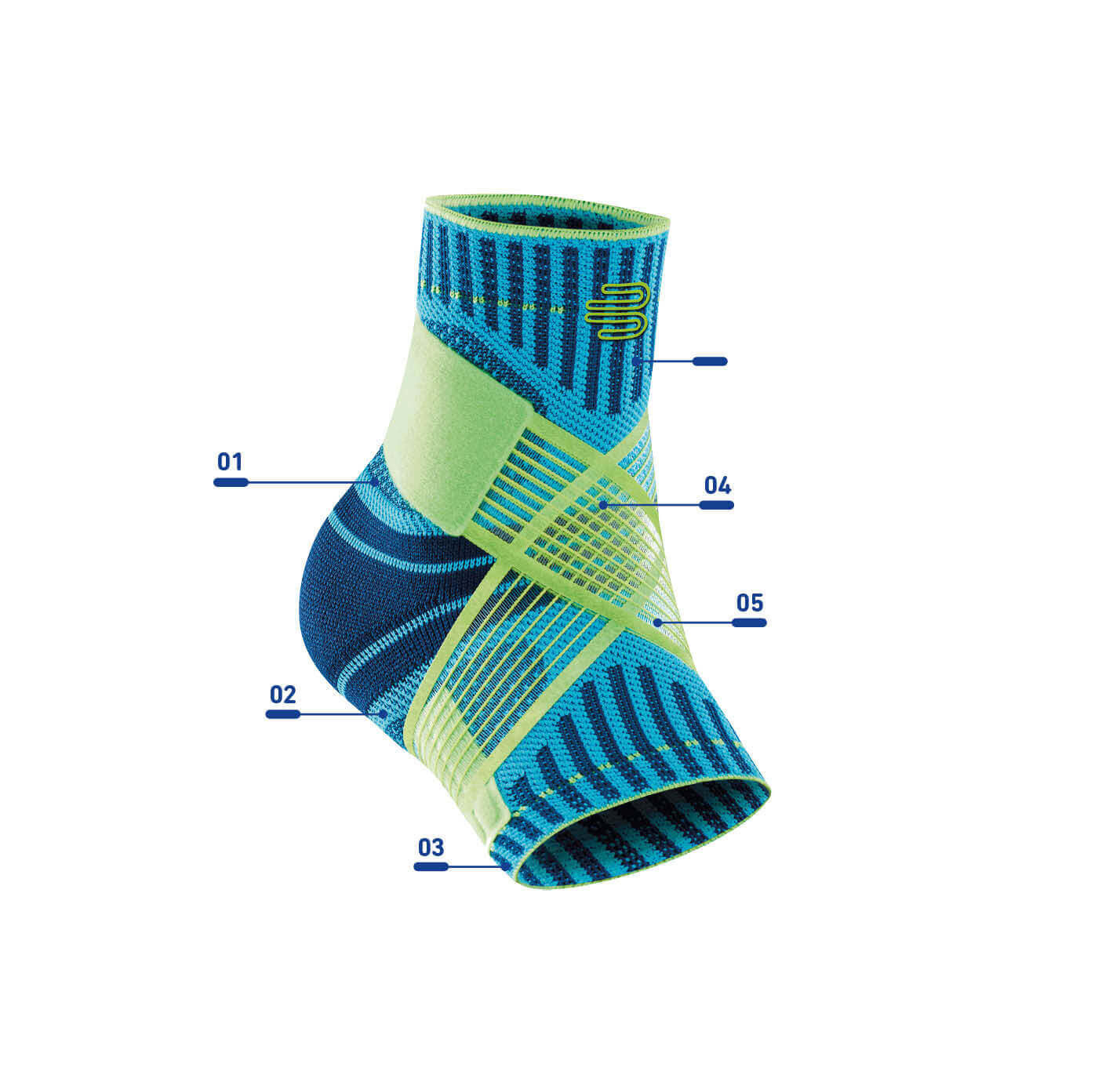 Treatment of
Ankle sprains and swelling
What If I'm Between Sizes? Should I Purchase The Smaller Or Larger Size?
Choose the larger size for gentler compression or the smaller size for firmer compression. When between sizes, the average person prefers the smaller size for a more secure fit, unless you are sensitive to compression. If you are unsure what size you need, contact our experts and we'll be happy to help. Call 1-800-423-3405 or click to chat live online.
Can I Wear My Ankle Brace Over My Sock?
Bauerfeind ankle braces work better directly on the skin. Direct contact with the skin achieves better proprioceptive effects that create additional stability in the joint. Wearing socks beneath the brace can lead to chafing and impair the function of massage pads to relieve strain and reduce swelling. Don't worry — Bauerfeind braces are machine-washable!
Can I Wear My Ankle Brace On The Right And Left Foot?
A good ankle brace is shaped to perfectly fit the anatomical contours of the foot. If you look at your ankles, you will notice that the inner and outer parts have different shapes. Ankle braces from Bauerfeind take this difference into account in order to provide optimum support to the individual structures of the ankle. For this reason, you should only wear the support on the side it is designed for — not on the other side.