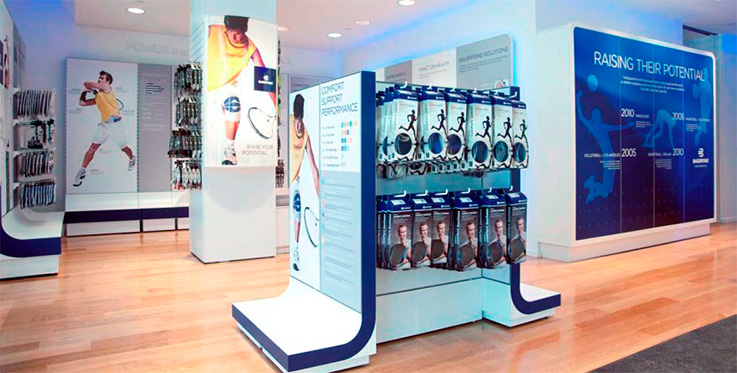 Bauerfeind USA was founded in 1985 in Kennesaw, GA as a subsidiary of Bauerfeind AG. Now headquartered in Midtown Atlanta, Bauerfeind USA shares the same corporate vision of Bauerfeind Germany: to provide superior products to help people live fulfilling, active lives at any age. Our supports, orthoses, medical compression stockings and orthopedic supports help you to maintain and regain health, increase well being and ensure greater quality of life. Tradition of excellence and unrivaled commitment to quality are the driving forces behind everything Bauerfeind does.
Bauerfeind's products are made with all people in mind. Our many years of experience and the knowledge gained from supplying athletes and consumers alike is incorporated into the ongoing development of our products.
At Bauerfeind, motion is life. We are actively committed to supporting athletes in popular and professional sports. As one of Germany's co-partners, the company has been an official supplier to the German Olympic teams since 2001 and offers athletes an orthopedic supply service both during and between the Olympic Games.