Bauerfeind® Innovation Center
Bauerfeind® Innovation Center

Pushing performance to the limits
The Bauerfeind Innovation Center is where the best minds in sports, medicine, physical therapy and science collaborate to continuously enhance braces and supports.
With unique insights and unconventional thinking, we find new, different and better ways to relieve pain, provide stability and restore motion. Through an ongoing cycle of research, exploration, and product line development, ideas that begin as a discovery in our labs become the standard for helping people live fulfilling, active lives at any age.
Move freely
Bauerfeind products are made of soft woven knit material so they're breathable. The anatomical fit feels like a natural extension of the body for flexible stability that won't interfere with your movements.
Precise fit technology
Our innovators use advanced technology and the science behind our products:
Anatomical fit. Conforms to your body, for physiologically correct support
Body contoured. Doesn't restrict your movement or cause discomfort
Two-way stretch. Greater muscle stability
Proper support. Improves circulation and reduces pain and inflammation
Large selection of sizes. Specially designed to accommodate most body types
Proprietary materials
Our knit material is one-of-a-kind. The fabric is comfortable, durable and machine-washable – unlike neoprene and other materials. Our products are designed for extreme comfort when worn for long periods of activity: you can exercise, work and play in our braces and supports.
Why is our revolutionary knit material better than neoprene and other fabrics?
Whether it is your ankles, knees, back, elbows, wrists, hands or shoulders that hurt, Bauerfeind helps:
Breathability. Air easily flows through to eliminate heat buildup for a cooling effect.
Skin friendly. Bauerfeind knit is hypoallergenic, so it won't irritate the skin.
Comfortable fit. No bunching, pinching, slipping, rolling or constricting.
Anti-odor. Draws moisture away from the skin to reduce perspiration.
Machine washable. Use the gentle cycle with cold water and air-dry it – it's durable and long-lasting.
Simple. Easy to put on and take off.
News & Resources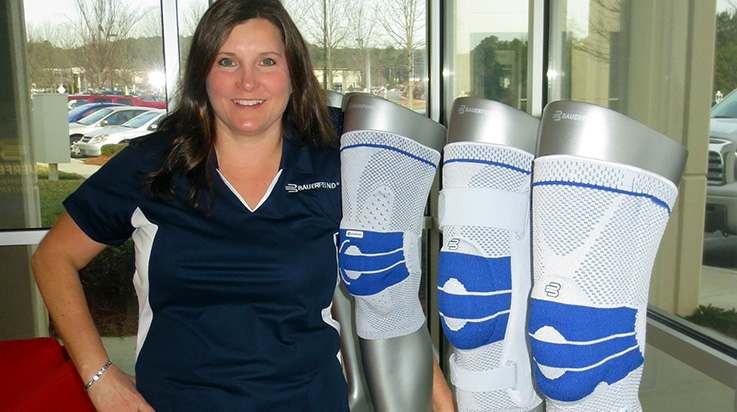 Peachtree Prep: Tips to cross the finish line injury-free
Since Atlanta is home to the largest 10K in the world, runners from all across the United States and beyond will flock to the city for the Peachtree Road Race this Fourth of July....
Read More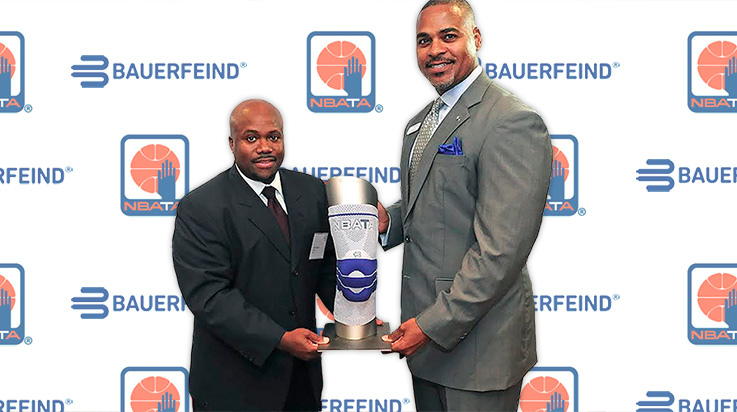 Announcing Bauerfeind's Partnership with the NBATA
Since 2003, the National Basketball Athletic Trainers Association has trusted the sports heritage and medical expertise of Bauerfeind....
Read More