GenuTrain® Knee Brace
Knee support for active stabilization and targeted pain relief
GenuTrain® Knee Brace
Knee support for active stabilization and targeted pain relief
The new-and-improved GenuTrain provides secure support for mild instability and relieves knee pain and swelling.
With a new Omega+ pad, the support provides targeted stimulation to sensitive areas of the knee that influence pain perception and mobility. Its anatomically-contoured knitted fabric with soft textured surface provides gentle massage and activates the body's proprioceptors to keeps the support in place. Embedded stays with flexible bending zones and donning and doffing aids ensure a secure fit and make the support easy to put on and take off. GenuTrain is soft, breathable and moisture-wicking, especially in the sensitive area in the back of the knee, for all-day wearing comfort.
Now available in 13 sizes, including Comfort Sizes (3C-7C) for precision fit. See size chart for details.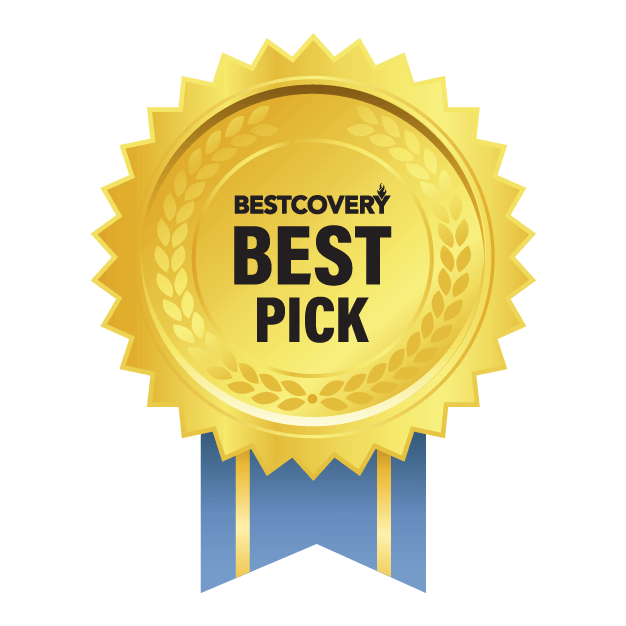 Bauerfeind GenuTrain Knee Brace has been awarded the BESTCOVERY "Best Knee Brace Overall - Best Pick" by the LA Times. Trusted by consumers and medical professionals who use premium bracing products.
---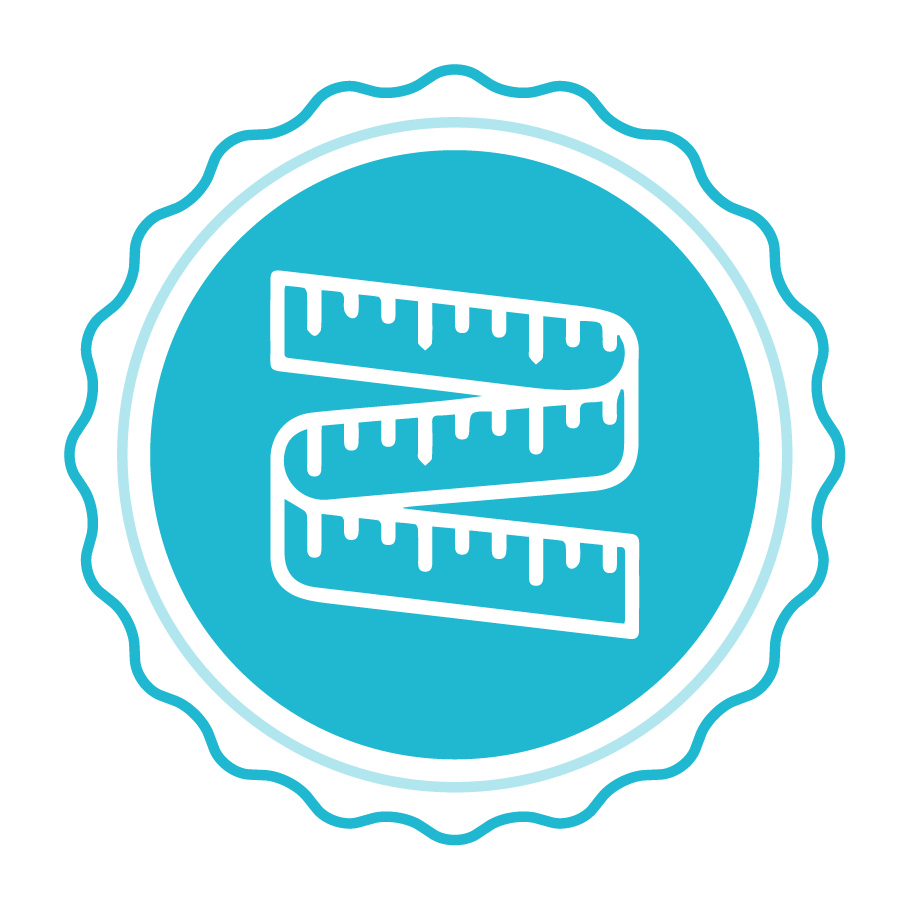 SIZING & FIT: Bauerfeind braces and supports are anatomically contoured and are most effective when they fit perfectly. Your brace should support you firmly without feeling tight or loose. Please use the size chart to size correctly.
With medical-grade compression provided by a comfortable knitted fabric, the GenuTrain knee brace produces intermittent massage during movement, relieving knee pain and stimulating the body's metabolic response. This improves circulation to bring more oxygenated blood to the affected tissue and reduces pain and swelling in and around the knee.
GenuTrain's uniquely-engineered design activates the body's own stabilization mechanisms: Its soft knitted fabric is anatomically-contoured and texturized to ensure full contact with the skin, engaging proprioceptors that send signals to the brain. This feedback leads to improved control of the muscles stabilizing the joint.
GenuTrain's new-and-improved Omega+ pad protects and encases the kneecap, stabilizing the joint and massaging the surrounding tissue during movement. This feature enhances the pain-relieving and sensorimotoric effect of the support by stimulating two sensitive areas of the knee: the Hoffa's fat pad and the base of the meniscus. In these Hoffa spots and meniscus wings, the viscoelastic gel material incorporates flexible massage nubs, providing additional selective stimuli during movement to counteract unnatural corrective habits.
The GenuTrain knee support remains securely in position. Lateral plastic stays embedded in the brace have flexible bending zones that follow the user's movement patterns and stretch the knitted fabric around the knee so it does not slip. Donning and doffing aids integrated into the stays make it easier to put the support on and take it off. Thanks to compression-reduced edges and a soft, airier knitted comfort zone in the hollow of the knee, GenuTrain is comfortable to wear, even during longer periods of intensive movement during the day.
Components
NEW! Donning and Doffing Stays: Made of flexible polyurethane material, 4x more durable than previous GenuTrain
NEW! Train Knit: 20% lighter and more breathable, providing better comfort and compliance
Extra Comfort Zone: Softer, more breathable knit in the sensitive popliteal area 
NEW! Omega+ Pad: Patented pain-relieving pad encases the kneecap and provides targeted massage
Meniscus Wings: Provide targeted massage and pain relief to the joint space
Hoffa Pads: Stimulate the infrapatellar fat pad to promote the body's natural healing mechanism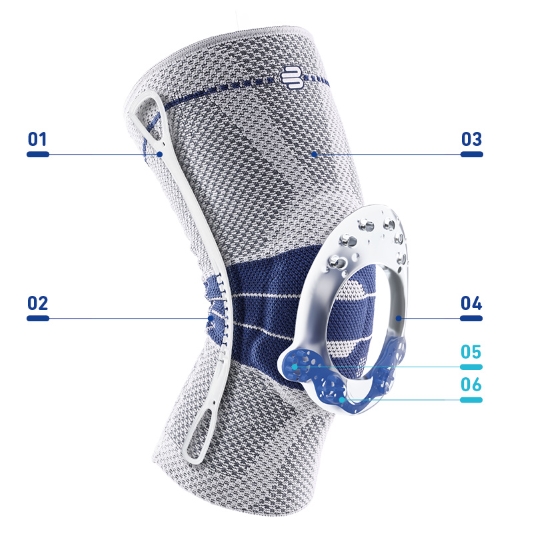 Treatment of
Strains
Tendinitis
Swelling
Pain
Jumpers knee
Runner's knee
Feelings of instability
Lateral meniscus tear
Osgood-Schlatters
Can I wash it?
Yes. All Bauerfeind supports are made with machine-washable materials. Here's how to care for your brace: For products with Velcro® straps, pads or inserts, remove them if possible, or fasten them securely at the place provided on the brace. Machine wash your brace in cold water using the gentle or delicate cycle. Wash separately using laundry detergent with no additives (do not use fabric softener or Woolite). Lay your support flat and let it air dry; do not put it in the dryer. Proper washing and drying helps your knit support maintain elasticity and original fit.
What if I'm between sizes? Should I purchase the smaller or larger size?
Choose the larger size for gentler compression or the smaller size for firmer compression. When between sizes, the average person prefers the smaller size for a more secure fit, unless you are sensitive to compression. If you are unsure what size you need, contact our experts and we'll be happy to help. Call 1-800-423-3405 or click to chat live online.
write a review
Great support & great customer service
Best knee support out there