VenoTrain® business
The compression stocking with an understated business look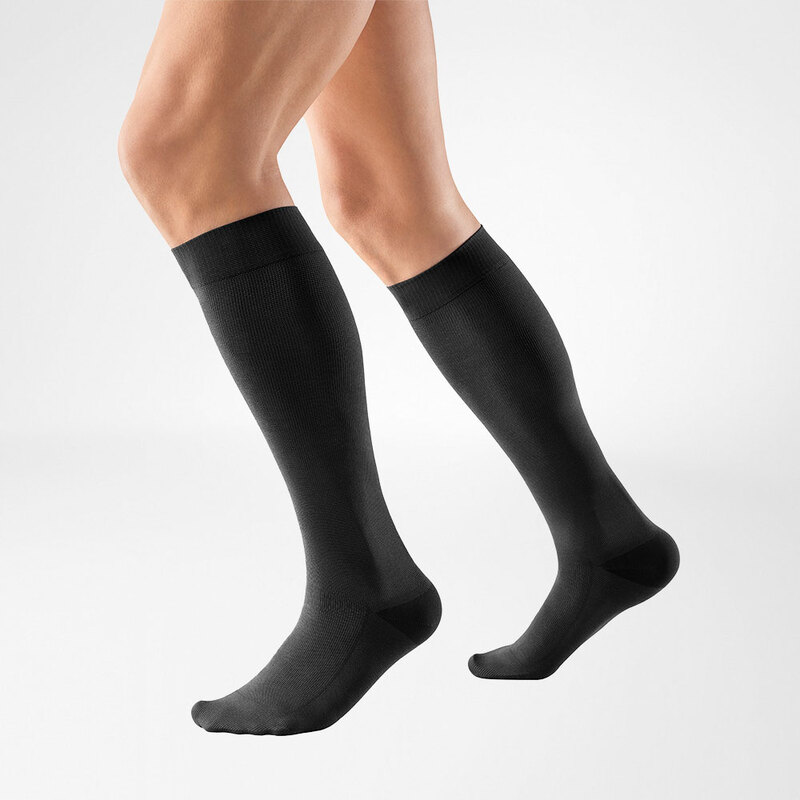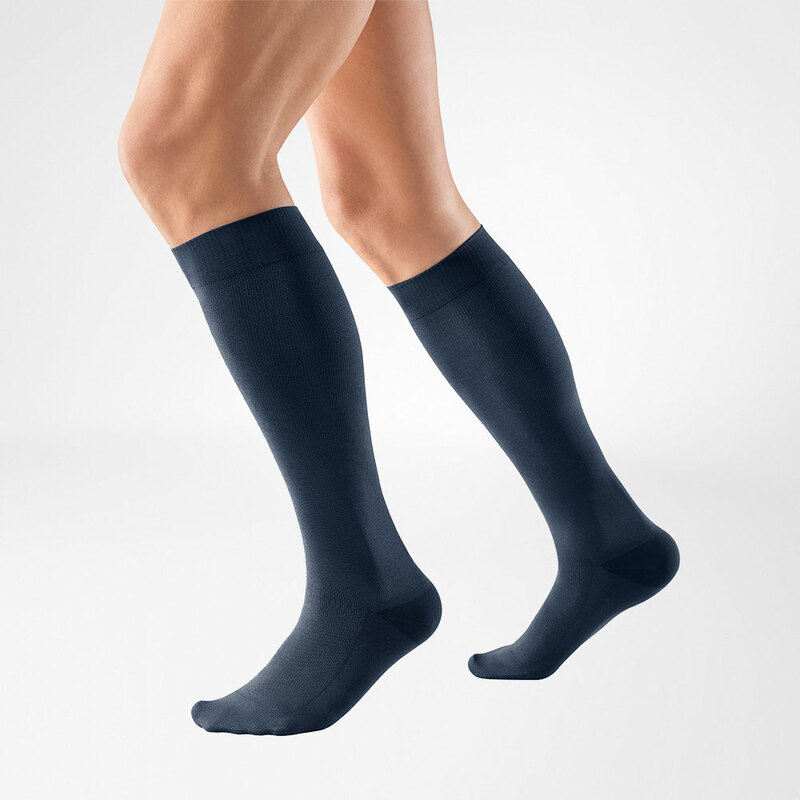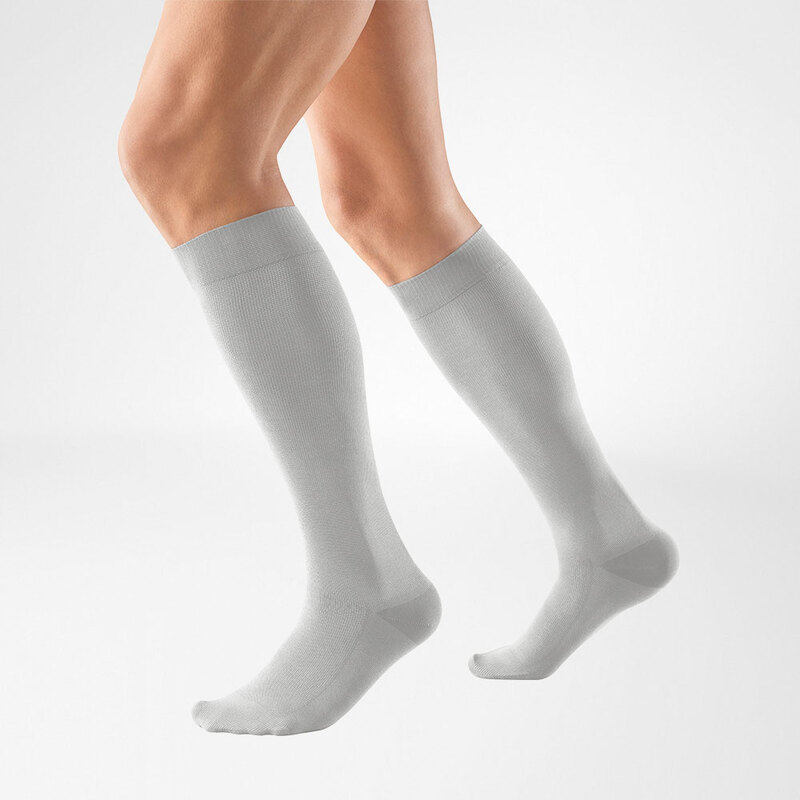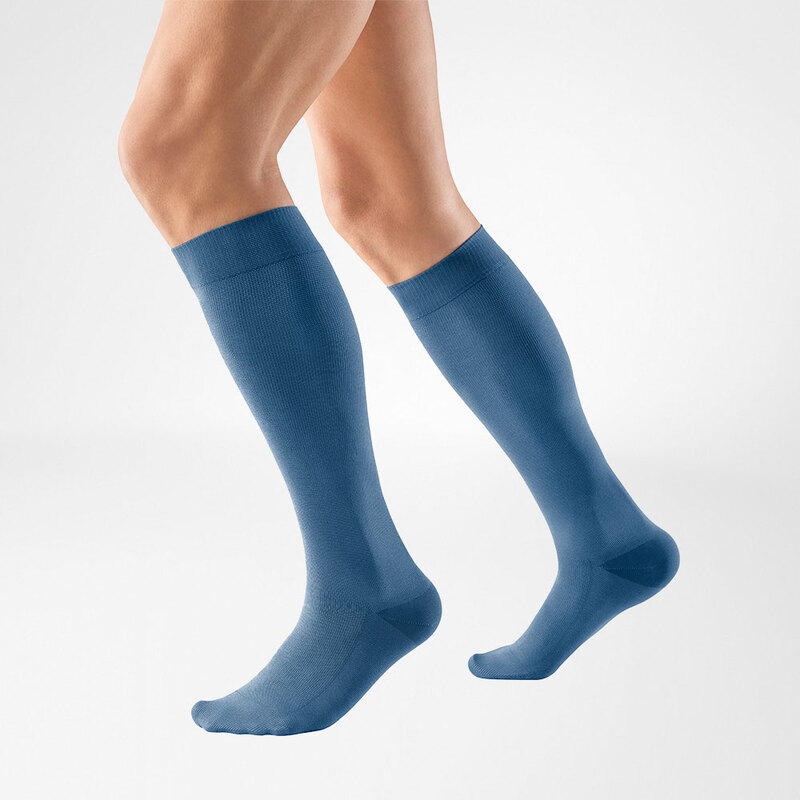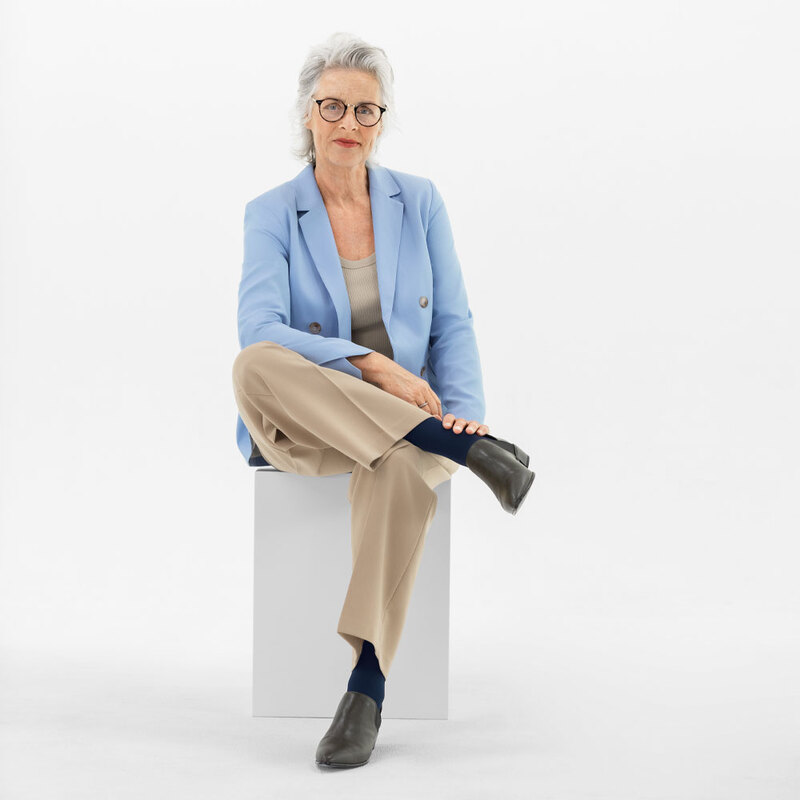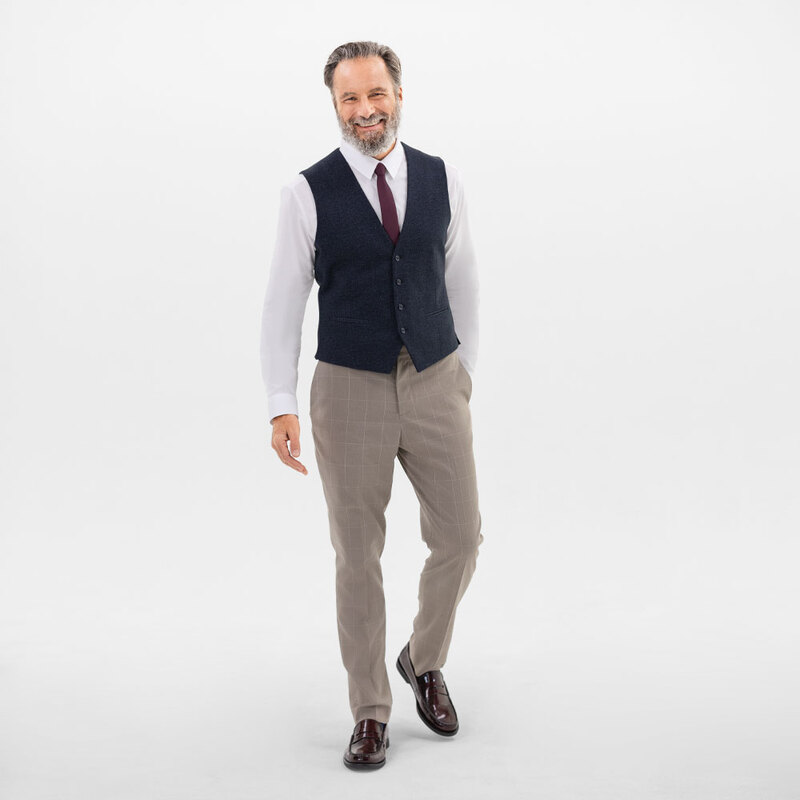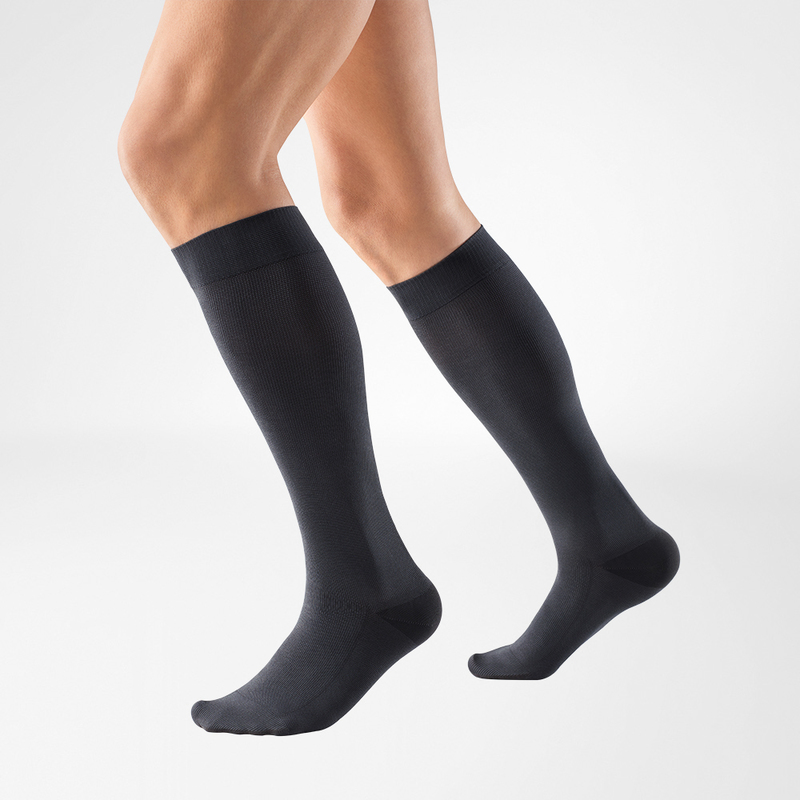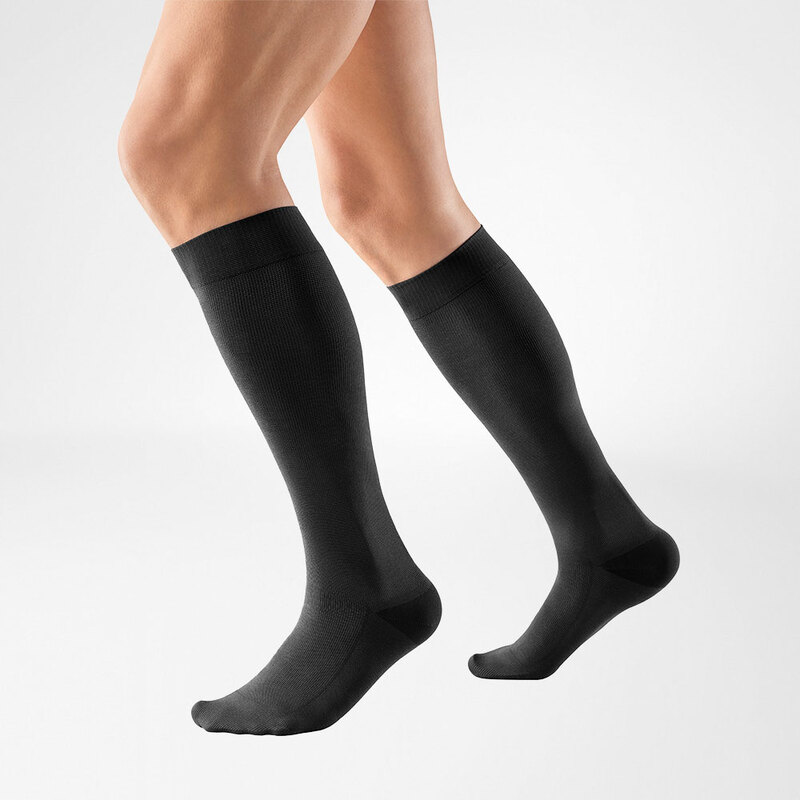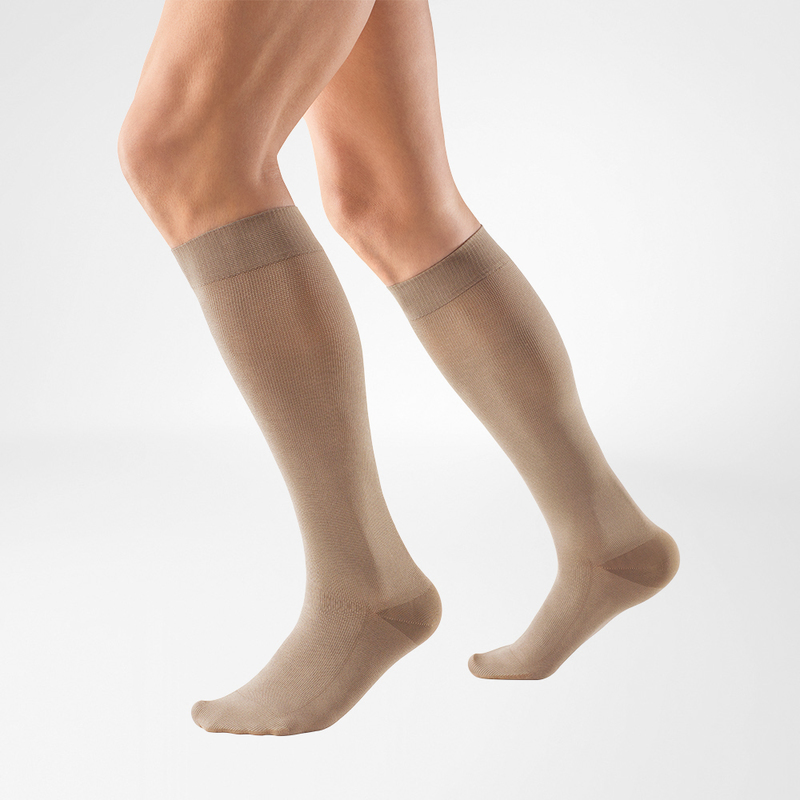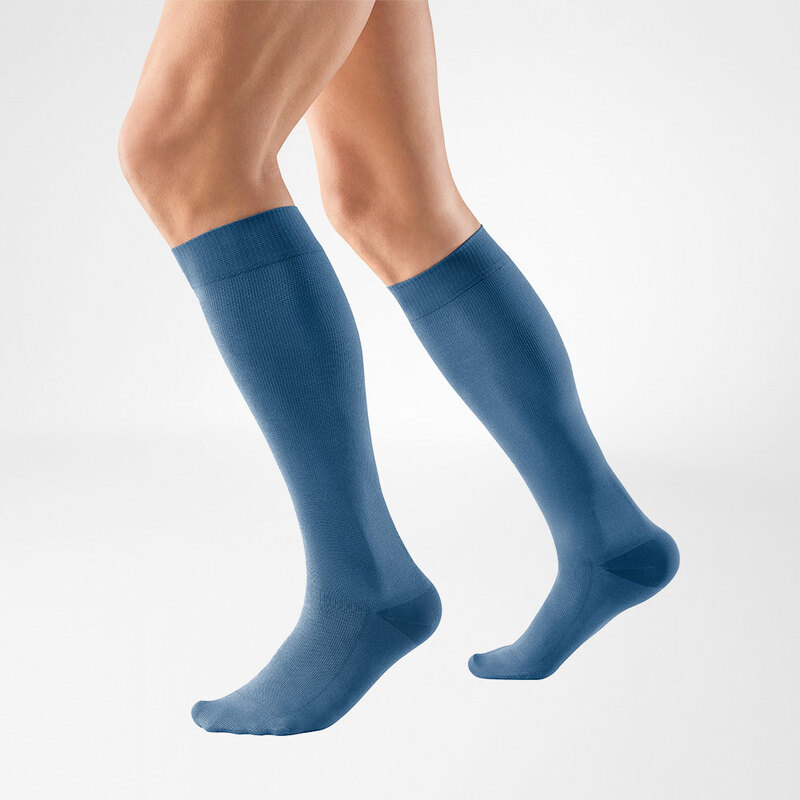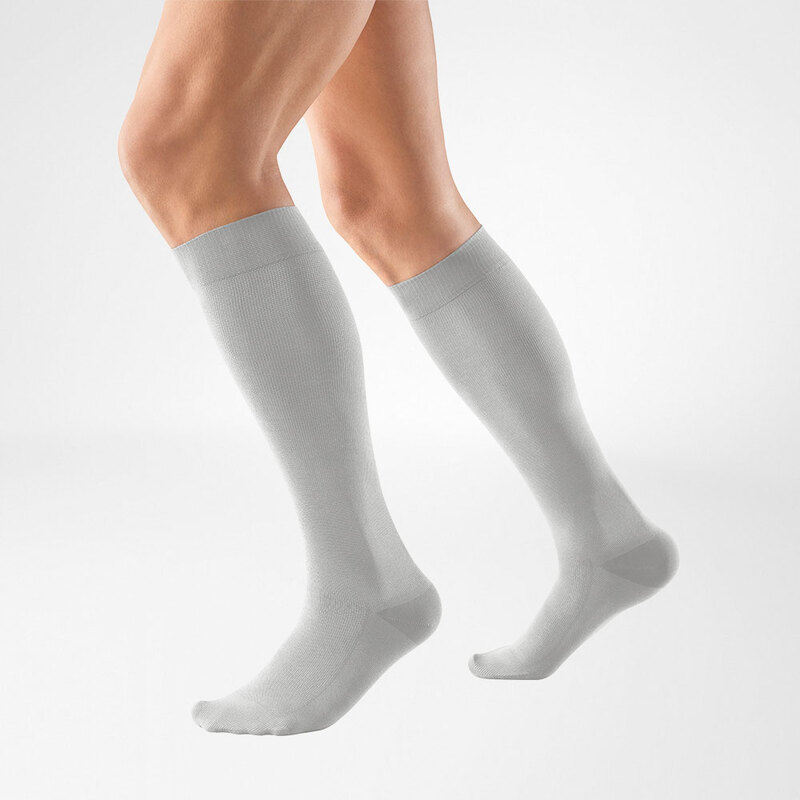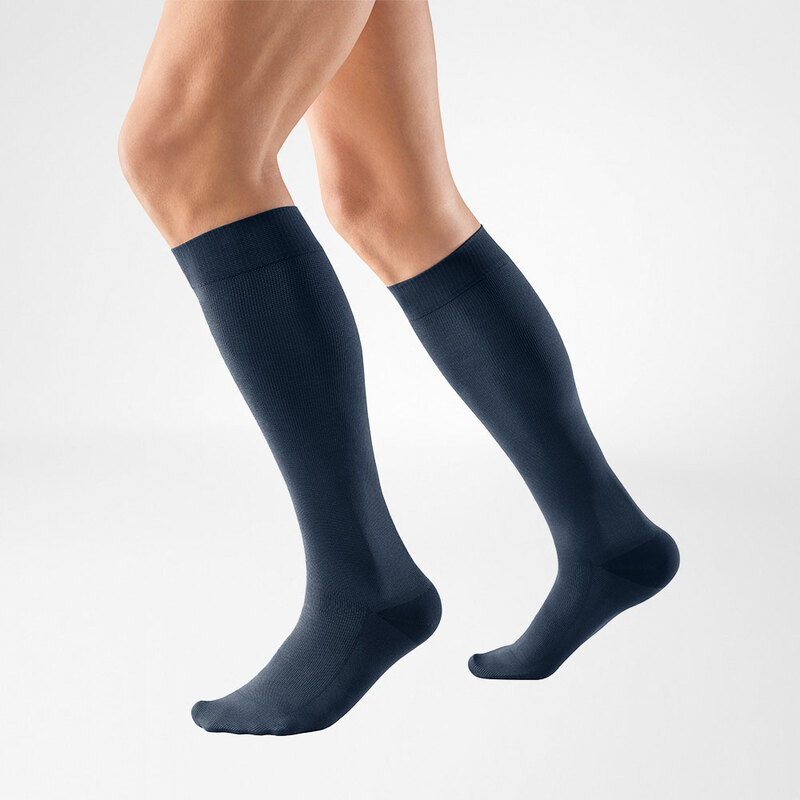 VenoTrain® business
The compression stocking with an understated business look
VenoTrain business with its classic and understated ribbed structure is a premium quality compression stocking for men and women. The special material mix of cotton and Tactel sports fiber offers first-class wearing comfort with thermal regulation. The reinforced sole with Timbrelle fibers ensures a fresh foot climate. The stocking offers excellent support for your legs and is suitable for wear during physical activities.
The VenoTrain business compression stocking is designed specifically for the requirements of men and women who spend a lot of time sitting down, standing up, or traveling.
The stocking scores highly with its excellent wearing comfort: the Tactel sports fiber wicks moisture away from the skin, the high-elasticity LYCRA soft threads make it easy to put on, and the cotton lining is particularly smooth and kind on the skin. The wearing comfort is further enhanced with a broad, comfortable calf band and comfort heel, as well as a reinforced sole with Timbrelle high-tech fiber for a fresh and healthy foot climate.
Visually, the VenoTrain business is no different from a normal sock: with a discreet yet classic ribbed look available in black and navy is it the ideal support for healthy veins at work and while traveling.
VenoTrain business offers significant relief for the legs and stimulates the circulation. The compression stocking is indicated for use with mild vein problems and helps prevent thrombosis.
Treatment of
Varicose veins
Risk of DVT