Announcing Bauerfeind's Partnership with the NBATA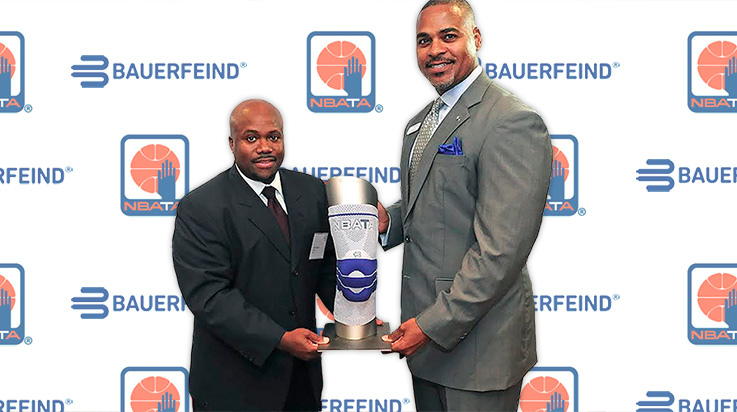 July 29, 2015 - Since 2003, the National Basketball Athletic Trainers Association has trusted the sports heritage and medical expertise of Bauerfeind. We are excited to announce a formal partnership with NBATA and provide an exclusive look at how our products support some of the best athletes in the world both on and off the court.
Today, 27 NBA teams use Bauerfeind—including the GenuTrain and AchilloTrain —alongside a host of additional products that offer stabilizing support without limiting range of motion, assist in the reduction of pain and stimulate the healing process with medical grade compression. The world's premier basketball athletes trust in their trainers. Their trainers trust Bauerfeind.
Coming Soon: Want to learn more about how your Bauerfeind support works and get a better understanding of the medical science from the top athletic training experts? Check back soon for Trainer Talk, a new online feature with exclusive blogs and videos that take an in-depth look at the innovative designs and unique features that comprise the Bauerfeind Difference.