CaligaLoc®
Immobilizing ankle brace with enhanced protective function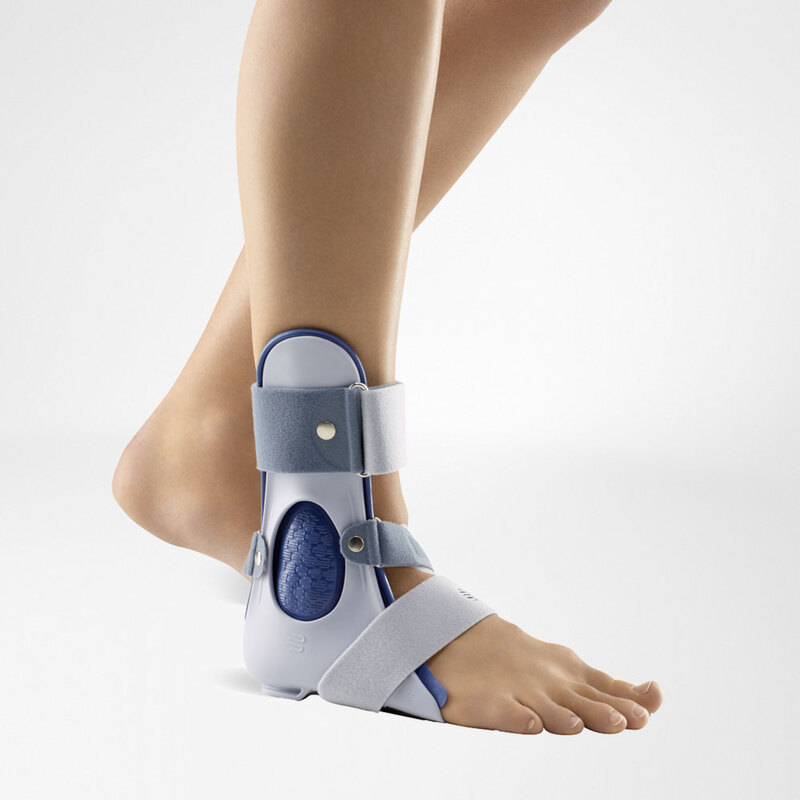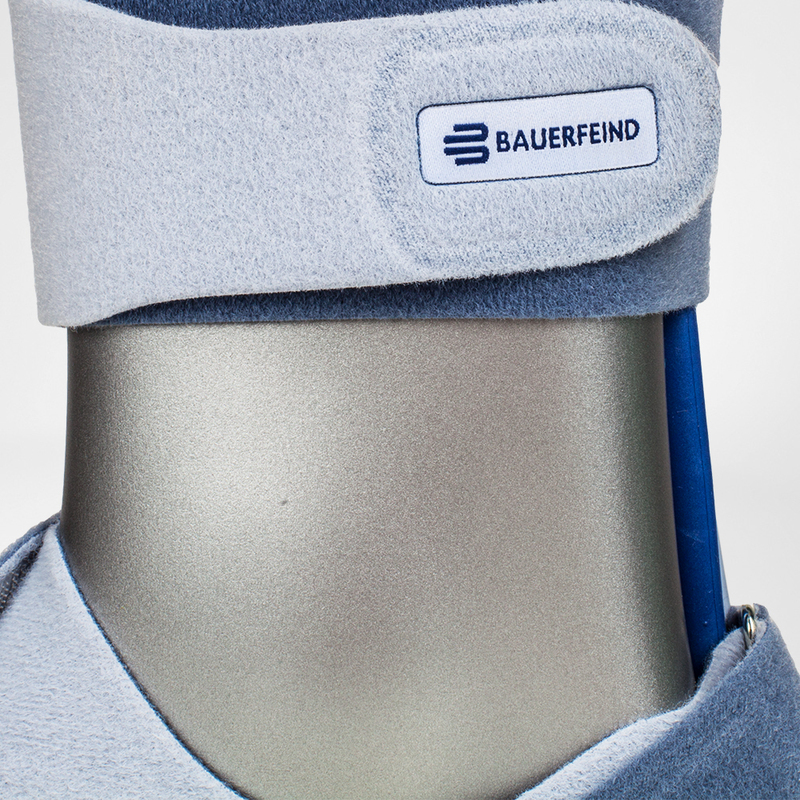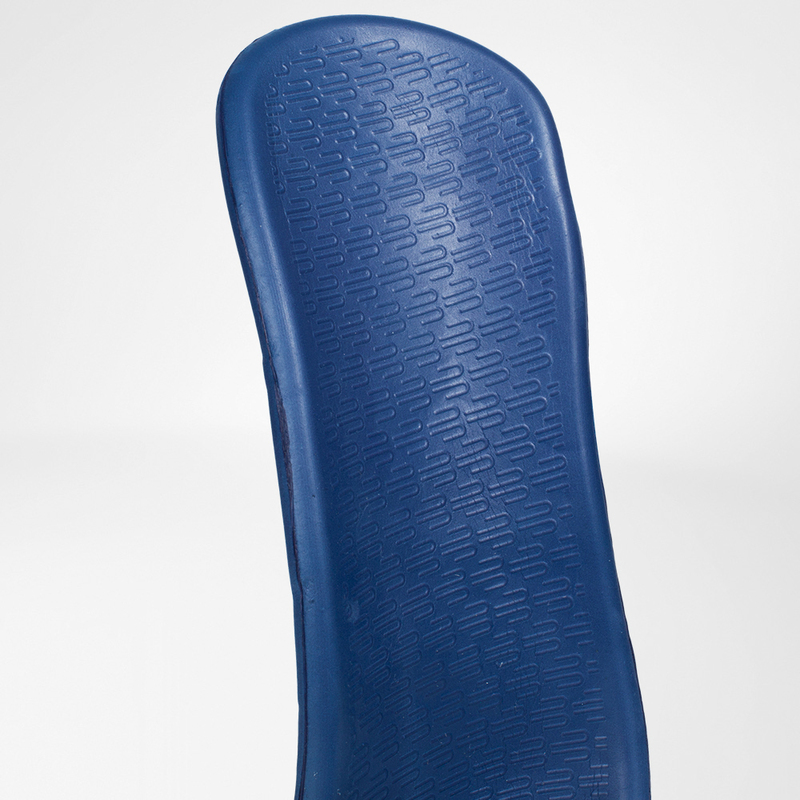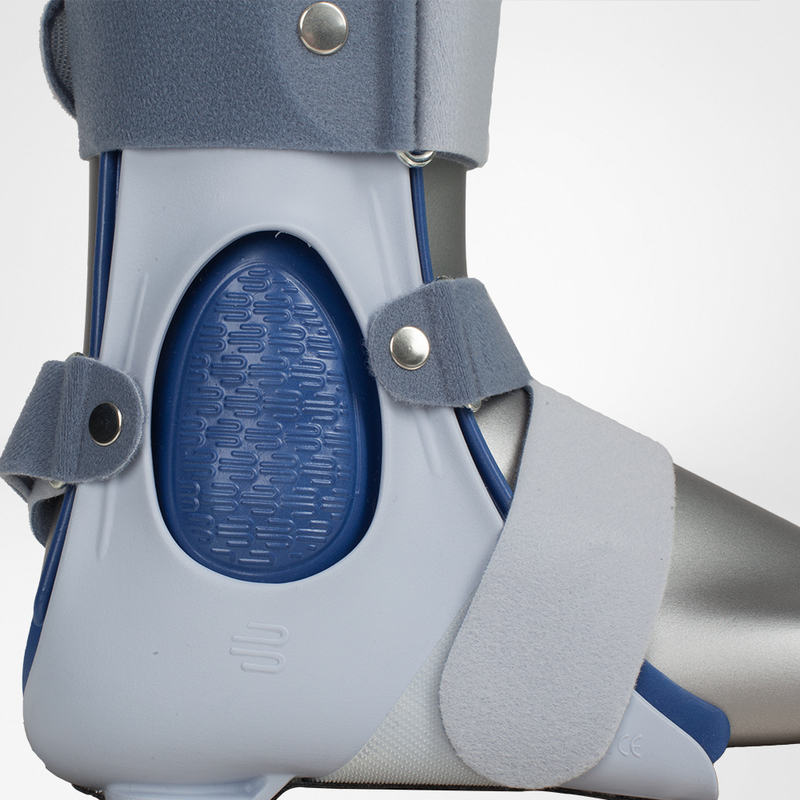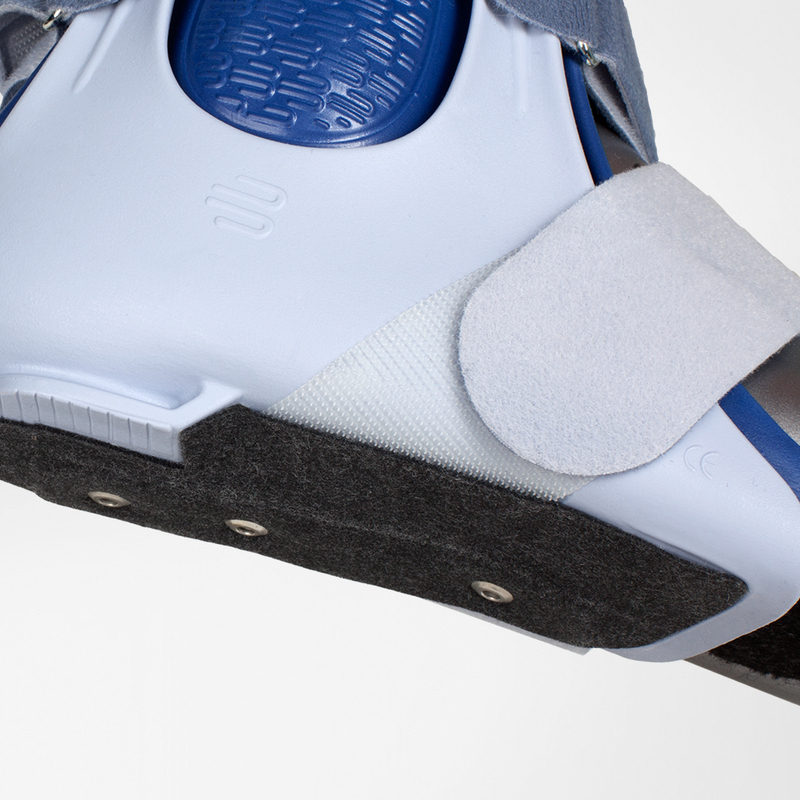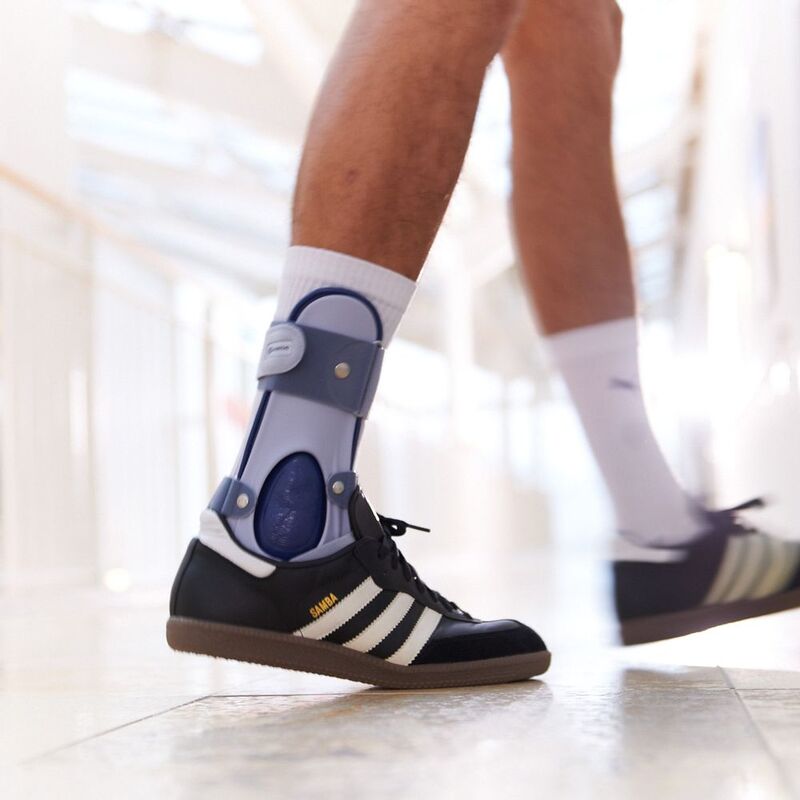 CaligaLoc®
Immobilizing ankle brace with enhanced protective function
Bauerfeind's CaligaLoc ankle brace stabilizes the ankle with an L-shaped shell positioned on the outside. An integrated wedge in the outer heel area of the footbed raises and tilts your foot inward to relieve the lateral ligaments.
After ankle sprain or surgery
Stabilizes the entire ankle
Relieves the lateral ligaments
Time off for your ankle
In case of severe injury or following surgery, CaligaLoc helps you recover by partially immobilizing your ankle. The brace stabilizes the upper and lower ankle with an L-shaped shell positioned on the outside and an elongated sole. The outside of the foot bed is slightly raised at the heel to tilt the foot inward and protects against further spraining. At the same time, this foot position relieves the ligaments of your lateral malleolus, helping to prevent chronic instability. The anatomically shaped splint can be individually adjusted using Velcro straps. It is softly padded on the inside, making it comfortable to wear. In case of severe swelling, your physician's technician can cut out the cushion around the malleolus.
Help heal your injury
With its elongated sole, CaligaLoc partly immobilizes your ankle and restricts its range of motion – during everyday activities and also at night. Without a brace, your foot could go into an equinus foot position during sleep that puts particular strain on the anterior talofibular ligament. Thus CaligaLoc has a positive influence on recovery. CaligaLoc gives you the confidence to move without fear despite your injury. This allows you to start physiotherapy at an early stage and return to your normal everyday life.
Components
L-shaped shell to stabilizes the ankle
Integrated pronation wedge raises the hind foot and relieves the lateral ligaments
Anatomical contoured velour straps – for easy donning and doffing
Narrow frame design fits in most shoes