During pregnancy, the venous system works for two with the blood volume increasing up to 30-50%. This can lead to heavy legs and varicose veins, which is why many healthcare providers recommend wearing compression hosiery during and after pregnancy. Below, we explain how this will benefit your legs and what you can do to support your legs.
Bauerfeind compression hosiery supports your veins through graduated compression, which stimulates circulation and counteracts swelling for vitalized legs day after day. Try Bauerfeind products risk-free with our 30-day money-back guarantee.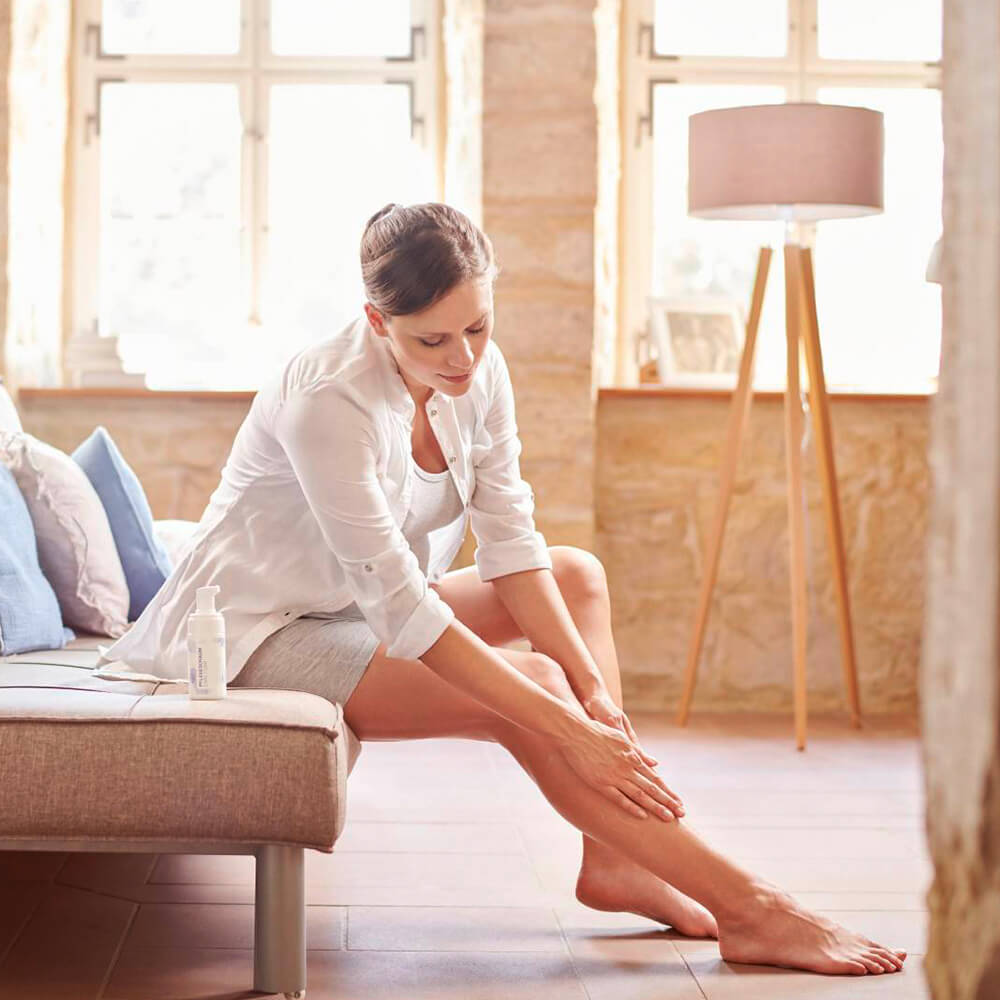 Why do women get heavy legs during pregnancy?
Growing and birthing a baby affects the body in many ways. Increased hormone and blood levels, weight gain and fluid retention can lead to swollen and painful legs with spider or varicose veins. Varicose veins can get itchy or ache during the day. Larger veins can pop or bulge.
If you have swollen legs, experienced varicose veins during a past pregnancy or have a history of vein issues in your family – wearing Bauerfeind compression products, such as the VenoTrain micro socks, can be beneficial.
Benefits of maternity compression socks
Bauerfeind compression socks or stockings exert a defined pressure on the veins, which ensures that dilated vessels can compress again and venous valves can close properly. As a result, blood flow returning to the heart is improved. This also reduces the risk of varicose veins, thrombosis and water retention in the legs.
You can purchase compression class 1 (18-21 mmHg) maternity stockings over the counter or get compression class 2 (20-30 mmHg) maternity stockings prescribed by your healthcare provider. To ensure their effectiveness, an accurate fit is crucial.
Bauerfeind compression socks and stockings are available as knee-high, thigh-high, and maternity pantyhose in standard colors caramel and black as well as seven additional colors and patterns. Please ask our customer service team at (800) 423-3405 (Mon-Thurs 9-6, Fri 9-5 EST) for more information.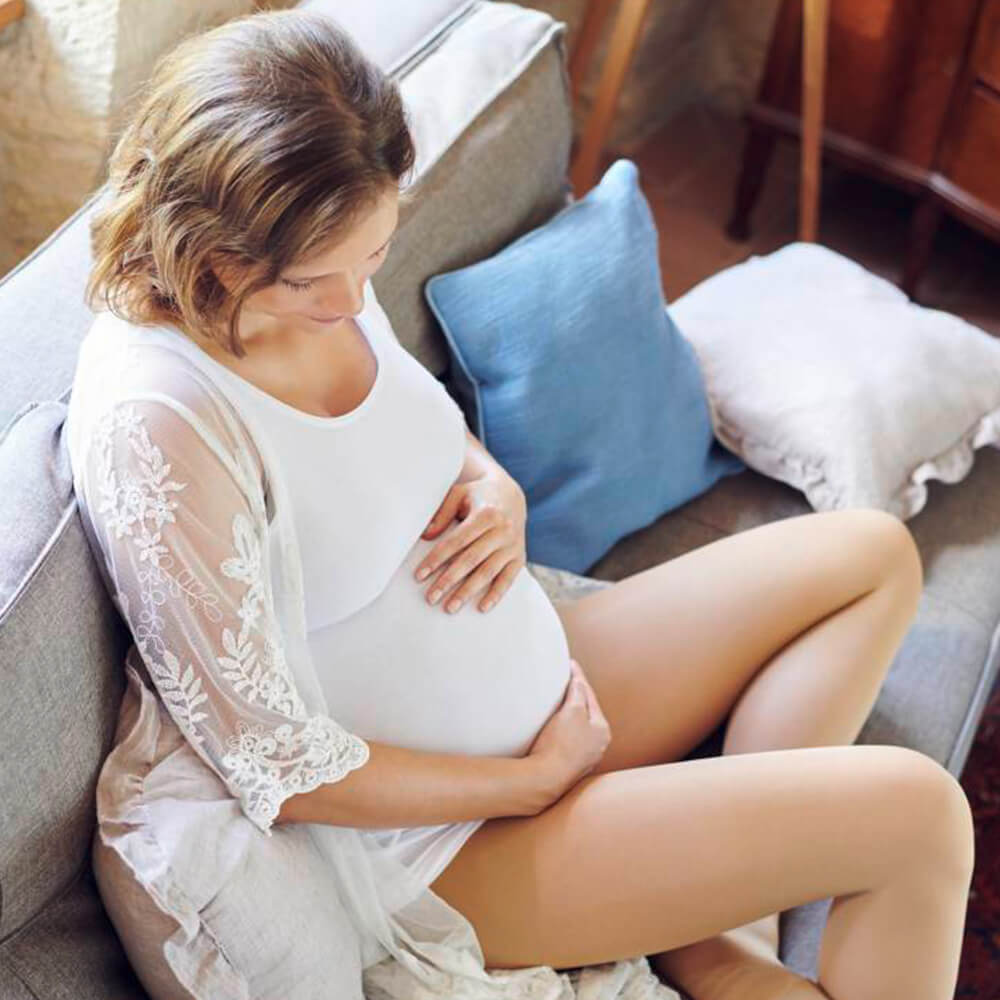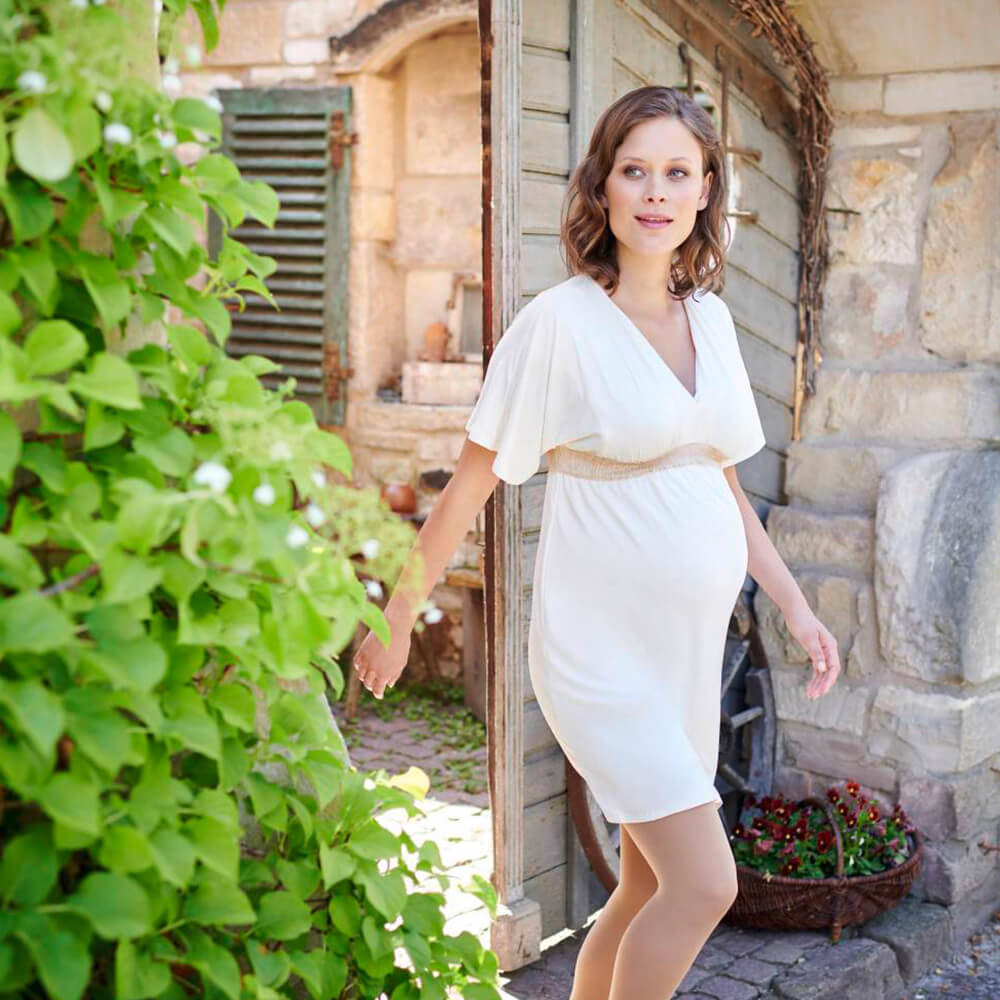 Tips for healthier vitalized legs
Try our tips for healthier vitalized legs during and after pregnancy:
Elevate your legs as often as possible
Stay active during everyday tasks
Sit with legs straight instead of crossed
Invest in compression hosiery such as the VenoTrain micro compression hosiery to support veins and increase circulation
Get a pregnancy or postpartum massage
Stick to a low-sodium balanced diet and stay hydrated
Gently exercise after you receive clearance from your doctor
Keep your weight in check after giving birth
Seek immediate medical attention if you experience unusual pain, tenderness, redness and swelling in your legs or if your leg feels hot to the touch as this could be a sign of deep vein thrombosis (DVT).
Bauerfeind's VenoTrain micro compression stockings support the veins through graduated medical-grade compression, increase circulation and counteract swelling so your legs feel vitalized. Its microfiber content of 50% makes it particularly cozy and gentle on the skin. Available as knee-high, thigh-high or pantyhose.
---
This information is provided for general information purposes and should not be relied on as a substitute for medical advice, evaluation or care from a qualified and licensed health care provider. The information contained here is not to be considered a plan of care of physical therapy.
---