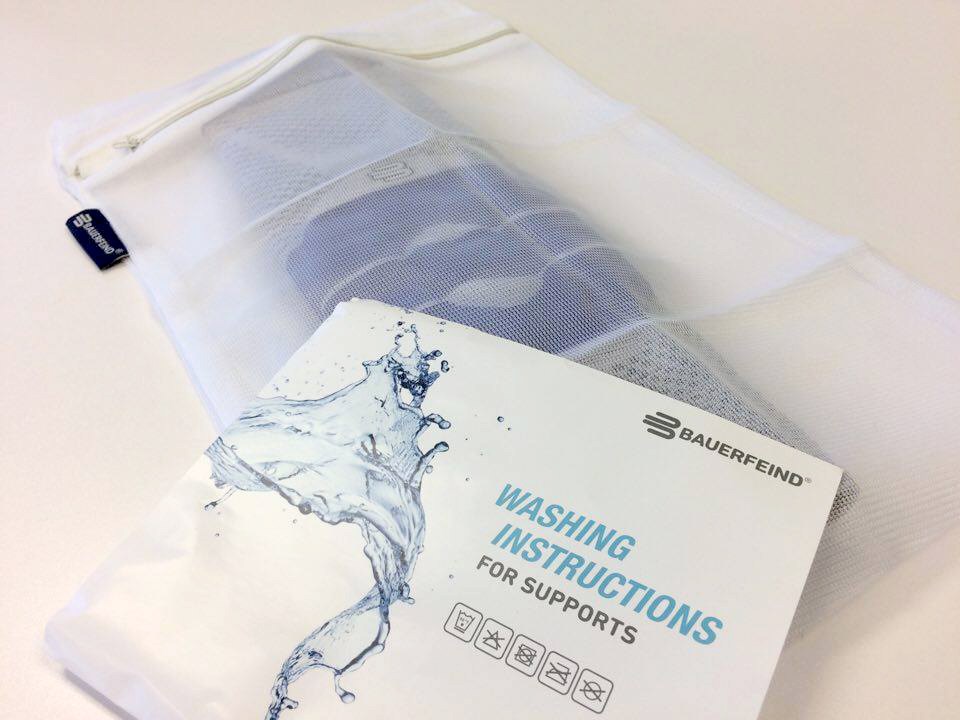 When it comes to choosing a brace or support there are many factors to consider: Quality, comfort and medical-grade compression to name a few, but often overlooked is a product's washability. Believe it or not, there are people wearing braces and supports day in and day out without the option to keep them clean!
Many braces on the market are made of neoprene, a synthetic material used to make wetsuits. Neoprene doesn't "breathe" and traps moisture, especially sweat, which leads to a breeding ground for bacteria.
Bauerfeind products are different because they're made of a high-quality knitted material. Knitted braces are more durable, moisture-wicking and can be easily washed in a regular washing machine.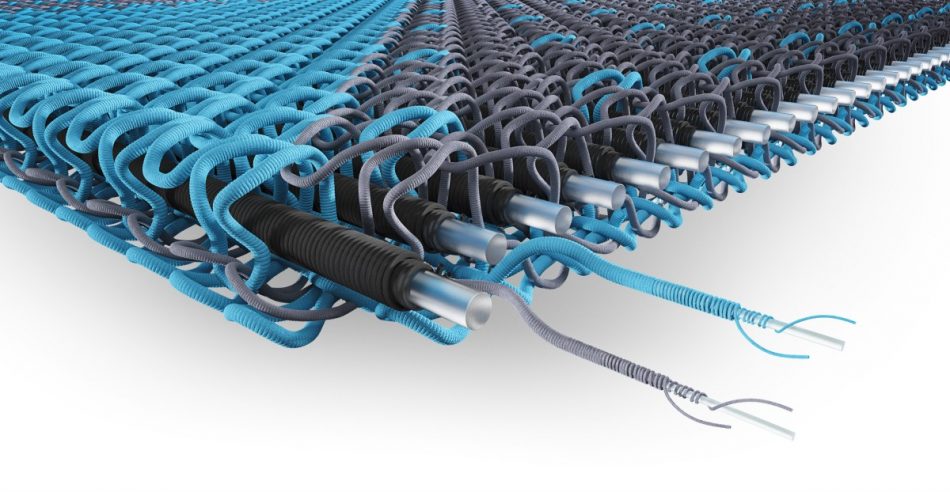 Bauerfeind knit is soft, breathable and machine-washable.
Rick Ripple is an amateur racquetball player and has been wearing Bauerfeind's GenuTrain knee supports for over three years. He recently called Bauerfeind to give us his feedback and ask about ordering some of our other knit products.
"I've tried several of the neoprene braces before and I hated the way they smelled! No matter how many times I tried to wash them I couldn't get the stinky sweat smell out," said Ripple. "I don't have that problem with my GenuTrains. I wash them every few days and they come out smelling neutral again."
WEAR, WASH, WEAR AGAIN
When washed and cared for properly, Bauerfeind products should last for months or even years of normal wear. In fact, every Bauerfeind support comes with a 1-year warranty, so you can be confident that it will last.
Shop Bauerfeind and follow our washing instructions to keep yourself out of a stinky situation:
Machine wash in cold/cool water (~86ºF) using the gentle or delicate wash cycle setting
Wash with similar colors using a laundry detergent with no additives (no fabric softener or Woolite)
Lay flat to air dry, do NOT put your product in the dryer
We recommend washing your product in a Bauerfeind mesh washing bag
---
This information is provided for general information purposes and should not be relied on as a substitute for medical advice, evaluation or care from a qualified and licensed health care provider. The information contained here is not to be considered a plan of care of physical therapy.
---