ViscoPed®
Provides a soft cushion for the feet and protects the joints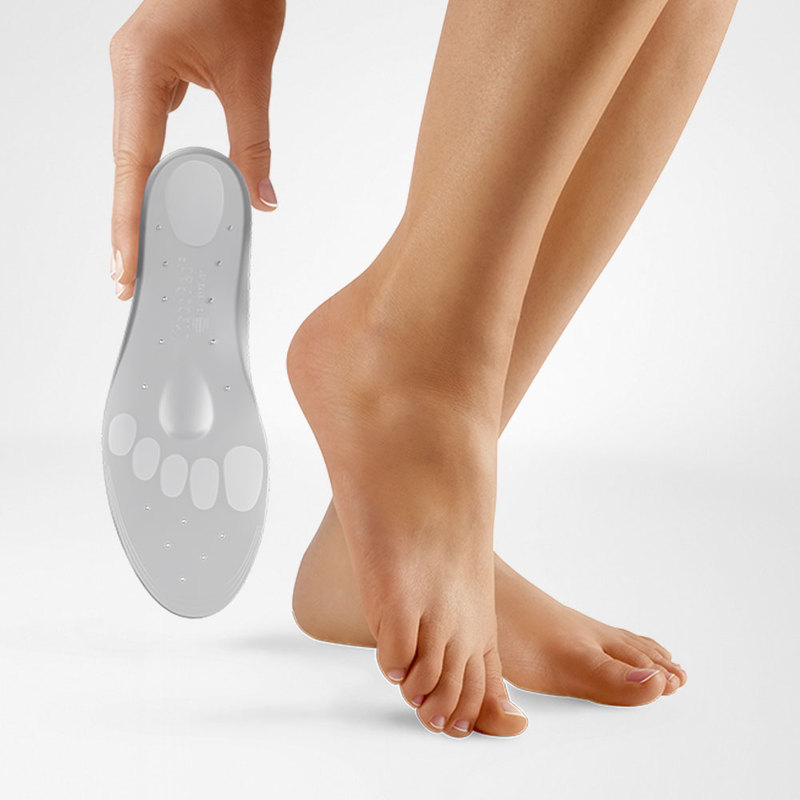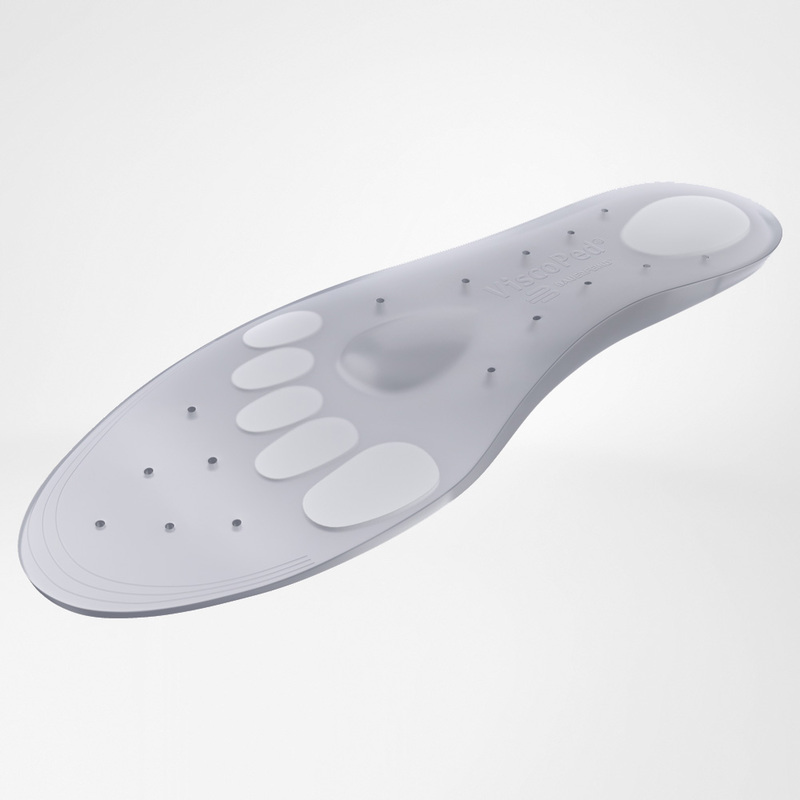 ViscoPed®
Provides a soft cushion for the feet and protects the joints
The viscoelastic foot orthosis ViscoPed from Bauerfeind gently cushions the entire sole of the foot and provides a comfortable feeling when walking.
Comfort for the entire foot
The viscoelastic foot orthosis ViscoPed S from Bauerfeind takes away typical pressure peaks in cases of pain on the sole of the foot and spreads them across a larger surface. The heel and metatarsal head are also relieved by extra soft special cushions. Not only the foot, but also the ankle, knee, hip, and spine will benefit from its shock-absorbing effect.
With arch support
The splay foot pad behind the metatarsal head gently stabilizes a flattened and widened transversal foot arch. It also increases the entire pressure-sensitive surface and therefore improves the distribution of pressure.
Comfortable foot climate
ViscoPed optimally adapts to the shape of the foot and shoe. The foot orthosis is made of high-quality silicone that is gentle on the skin, easy to clean, and particularly durable. Ventilation openings ensure a comfortable foot climate.