Innovation, Pain Relief and Comfort NOW!
110 project team members spent 21,000 hours of development and tested more than 2,000 product samples to bring the world the most innovative, revolutionary knee support ever.
The new-and-improved GenuTrain® provides secure support for mild instability and relieves knee pain and swelling. With medical-grade compression provided by a comfortable knitted fabric, the GenuTrain knee brace produces intermittent massage during movement, relieving pain and stimulating the body's metabolic response. This improves circulation to bring more oxygenated blood to the affected tissue and reduces pain and swelling in and around the knee.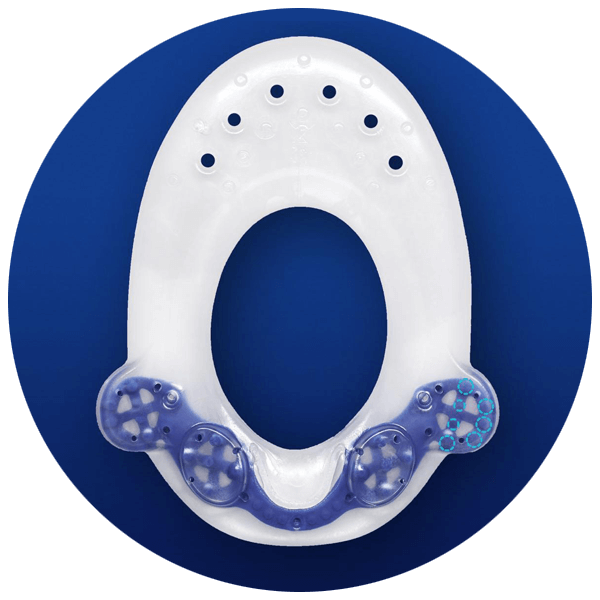 NEW OMEGA+ PAD
Protects and encases the kneecap, stabilizing the joint and massaging the surrounding tissue during movement. This enhances the pain-relieving and sensorimotoric effect of the support by stimulating two sensitive areas of the knee: the Hoffa's fat pad and the base of the meniscus.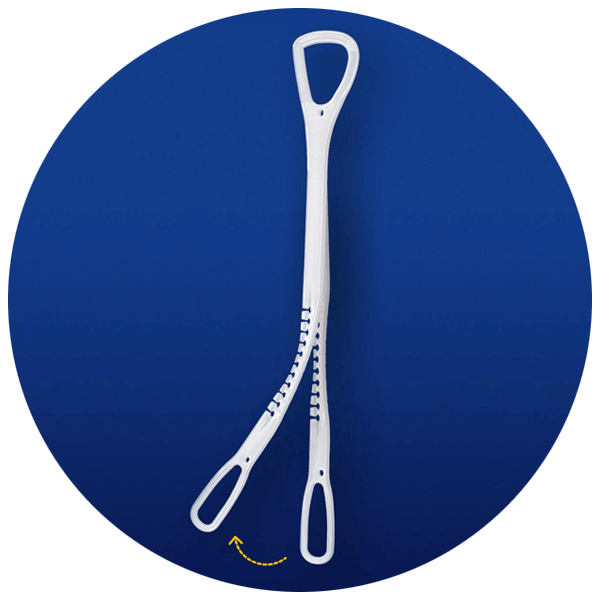 FLEXIBLE STAYS
Lateral polyurethane stays embedded in the brace have flexible bending zones to follow the user's movement patterns. Donning and doffing aids integrated into the stays make it easier to wear.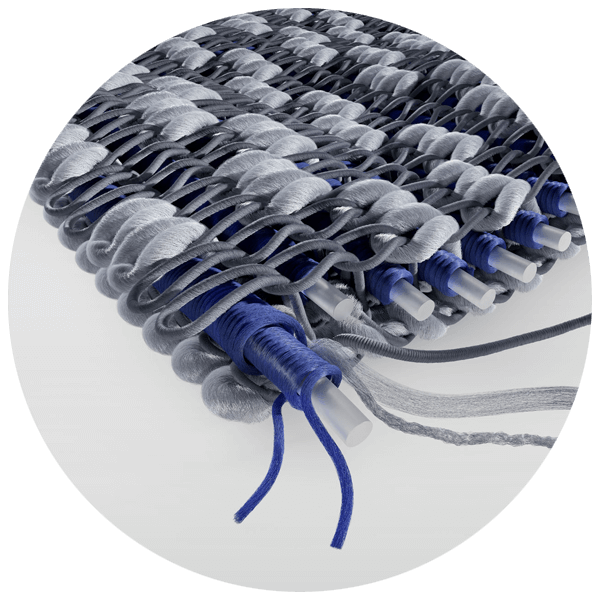 INNOVATIVE COMFORT KNIT
GenuTrain's new soft knitted fabric is now 20% lighter and more breathable, anatomically-contoured and texturized to contact the skin and engage proprioception.
TARGETED AGAINST PAIN
GenuTrain's patented "meniscus wings" work exactly where most pain occurs: at the joint space.
Provide targeted massage to relieve discomfort
Improved design more durable and effective
Relaxes tense tissue for additional pain relief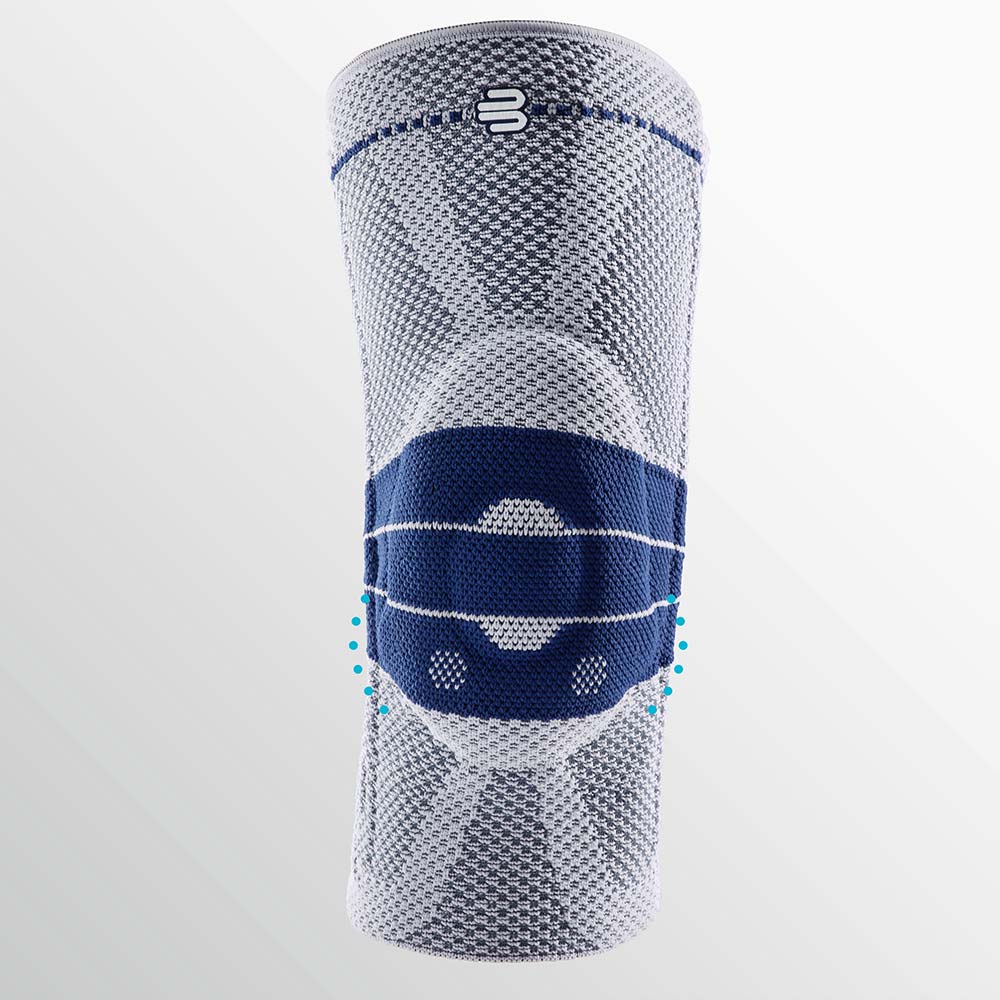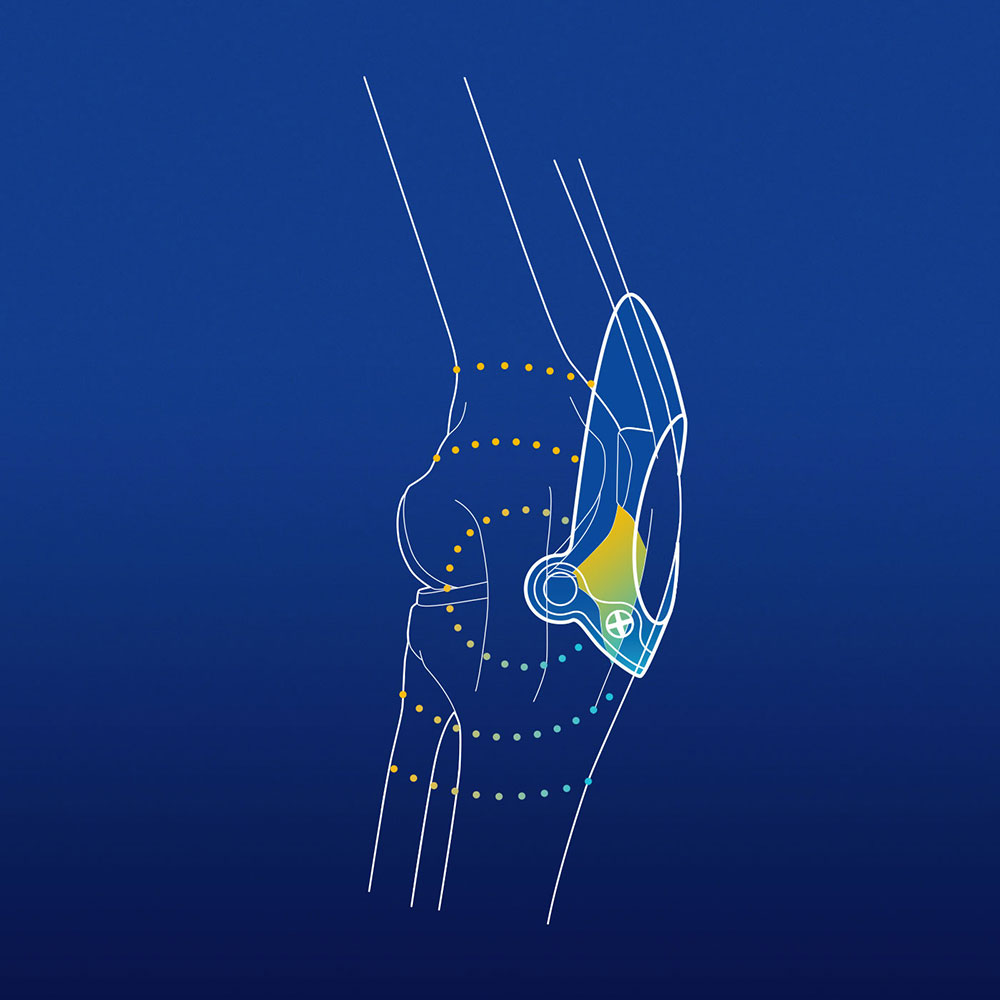 LEVERAGING THE BODY'S NATURAL HEALING PROCESS
Massaging "Hoffa spots" stimulate the knee's Hoffa's fat pad under the kneecap to promote healing.
Massage nubs stimulate healing process
Reduces inflammation
Pain reduction in combination with compression effect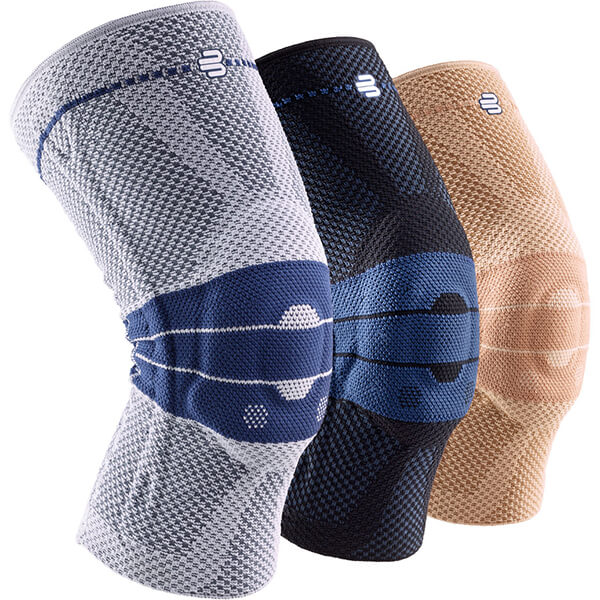 THE NEW GENUTRAIN
The new GenuTrain is available in three colors. You can choose between the following colors:
Shop now