GenuTrain A3 - Arthritis Knee Brace
Helps relieve chronic arthritis knee pain and irritation
GenuTrain A3 - Arthritis Knee Brace
Helps relieve chronic arthritis knee pain and irritation
Bauerfeind's new-and-improved GenuTrain A3 arthritis knee brace is designed for people living an active lifestyle who need support for chronic, mild to moderate knee osteoarthritis pain. Its star-shaped patella pad provides targeted stimulation to the stabilizing muscles around the knee and kneecap. Massage zones relieve pain at the inner side of the knee. With medical-grade compression, the GenuTrain A3 promotes the reduction of swelling and the absorption of effusions.
Stabilizes the knee, helps relieve pain and supports recovery
Easy to put on and take off
Breathable, moisture-wicking knit ensures all-day wearing comfort
Indications: Mild to moderate osteoarthritis, chronic knee pain, pain and swelling, reduced proprioception, medial compartment pain
---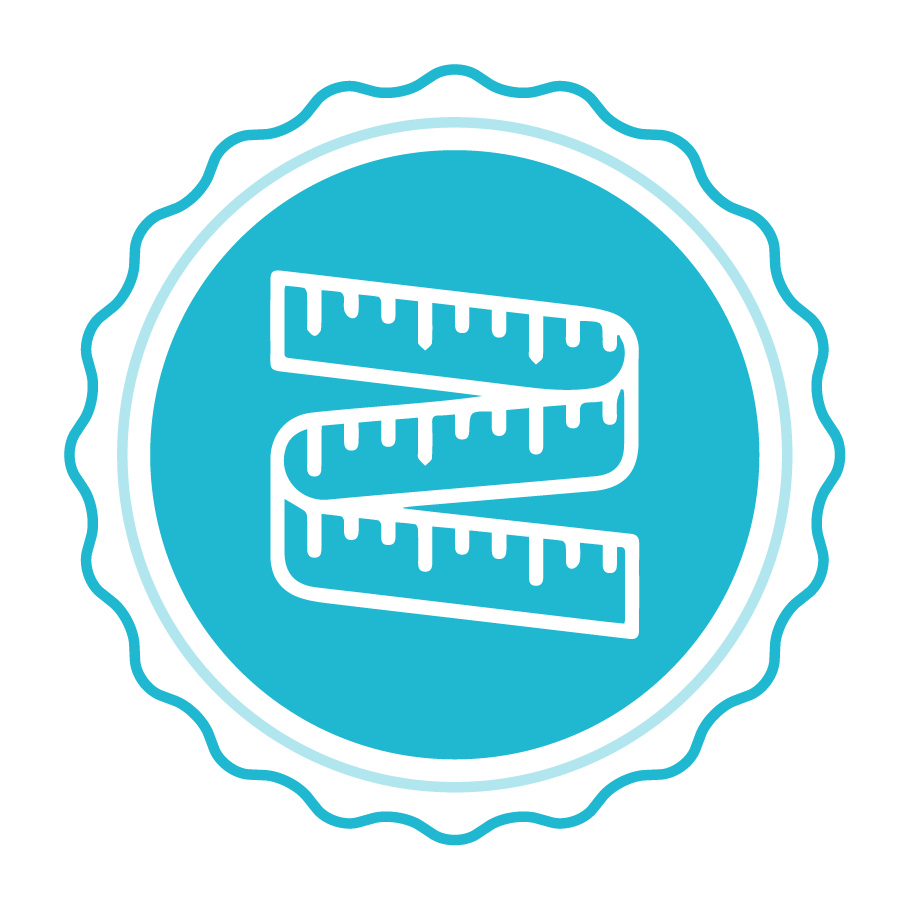 SIZING & FIT: Bauerfeind braces and supports are anatomically contoured and are most effective when they fit perfectly. Your brace should support you firmly without feeling tight or loose. Please use the size chart to size correctly.
Product Overview:
"A3" stands for Anti, Arthros, Algos, which means "against joint pain" in Latin. In cases of osteoarthritis, it is important to manage pain while also mobilizing the knee to slow the progress of the disease. The GenuTrain A3 has proven to be a valuable aid being medical effective through targeted support and relief.
The GenuTrain A3 knee OA brace is designed to help manage chronic or degenerative knee pain, as commonly experienced with osteoarthritis, and mobilize the knee. It is also beneficial for injuries or to relieve pain on the inside of the knee.
Stabilizes and Stimulates
GenuTrain A3's medical-grade compression knit is made to conform to the knee's natural shape to provide stability with maximum freedom of movement.
A star-shaped viscoelastic pad with stimulating massage nubs relieves common pain areas associated with osteoarthritis on the inside of the knee. The new-and-improved massage pad features extra effective zones with a second component to reduce inflammation, relieve pressure and accelerate the healing process, the GenuTrain A3 is a premium knee brace for arthritis, with a study* showing that it more than doubles the pain-free walking distance in users. Apart from the massage elements, this flexible pad has embedded notches to ensure a secure fit even when the knee is bent.
The silicone dots on the inside of the upper edge of the knit keep the GenuTrain A3 securely in place during everyday activities or therapeutic exercises.
Ease of Use
Donning and doffing aids integrated into the stays, combined with the stretchy knitted fabric with an extra expansion zone in the calf area, make it easier to put the brace on and take it off with minimal effort. To put it on, simply slide the knee brace up your leg until its star-shaped patellar pad perfectly surrounds the kneecap.
Comfortable and Durable
GenuTrain A3's knitted fabric is breathable and moisture-wicking. You won't find a more comfortable brace. The knit is extra stretchy and machine-washable in the gentle cycle, which helps maintain its elasticity, durability and original fit.
Sizing
Now available in 7 sizes for precision fit. Please measure your thigh 5 ½ inches (14cm) above the middle of the knee and the narrowest part below the knee. Please use the size chart below to measure correctly and determine your size.
Components
Anatomically contoured Train knit – for optimized medical effectiveness and improved proprioception
Two-component massage pad – stimulates the stabilizing knee muscles
Indentations – for greater adaptability and more support during movement
Hoffa spots – target the Hoffa's fat pad to promote self-healing and stabilization
Integrated donning and doffing aids – makes it easier to put on and take off the support
Stays – with adaptable flex zone
Soft comfort zone at the back of the knee – ensures comfort during activity
Massage point in the pad – reduces pain in the medial capsular ligament area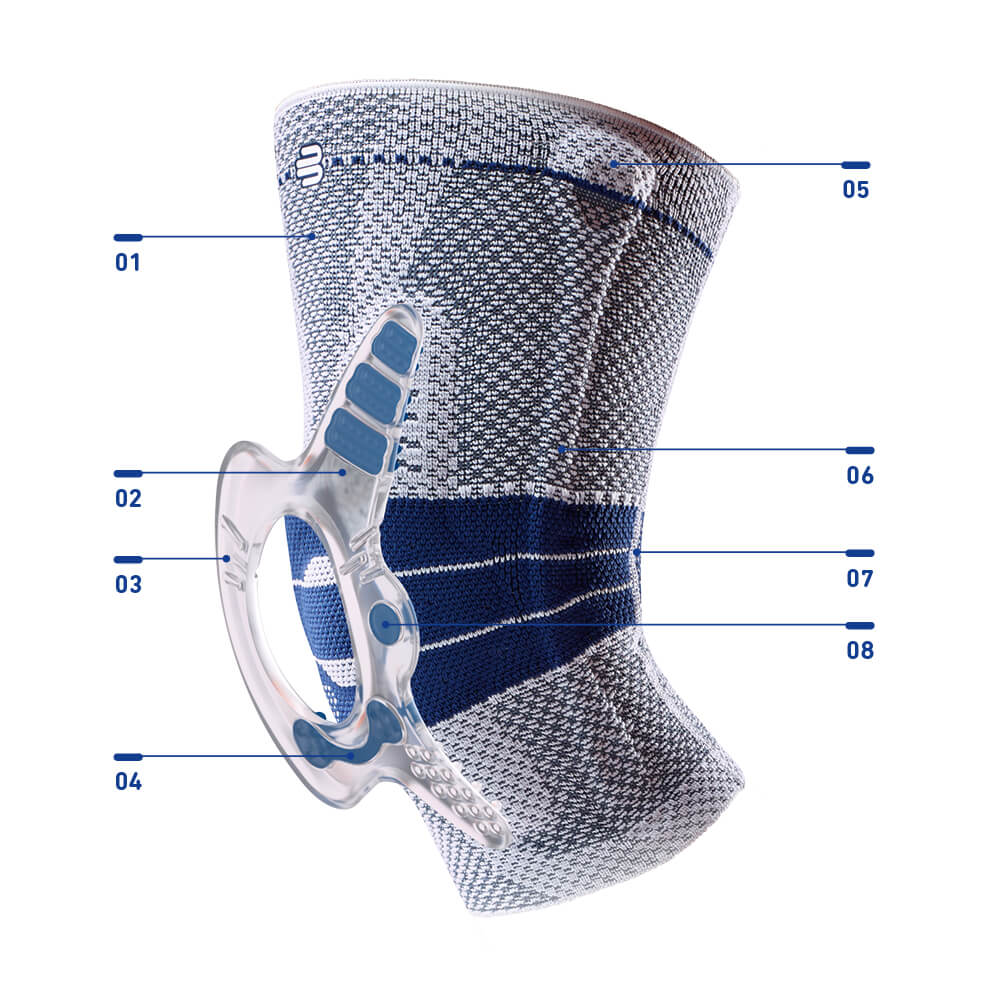 Treatment of
Medial meniscus tear
Beginning arthritis
Osteoarthritis
Medial meniscus tear
Swelling
Pain
Can I wash it?
Yes. All Bauerfeind supports are made with machine-washable materials. Here's how to care for your brace: For products with Velcro® straps, pads or inserts, remove them if possible, or fasten them securely at the place provided on the brace. Machine wash your brace in cold water using the gentle or delicate cycle. Wash separately using laundry detergent with no additives (do not use fabric softener or Woolite). Lay your support flat and let it air dry; do not put it in the dryer. Proper washing and drying helps your knit support maintain elasticity and original fit.
What if I'm between sizes? Should I purchase the smaller or larger size?
Choose the larger size for gentler compression or the smaller size for firmer compression. When between sizes, the average person prefers the smaller size for a more secure fit, unless you are sensitive to compression. If you are unsure what size you need, contact our experts and we'll be happy to help. Call 1-800-423-3405 or click to chat live online.