GenuTrain P3 - Patella Knee Brace
Relieves pain and inflammation caused by patellar tracking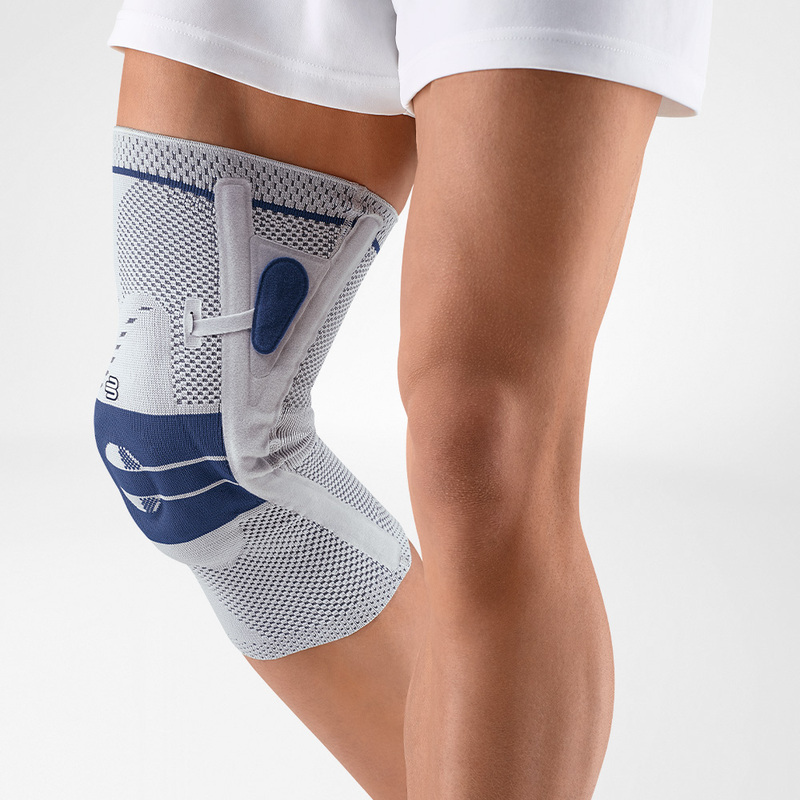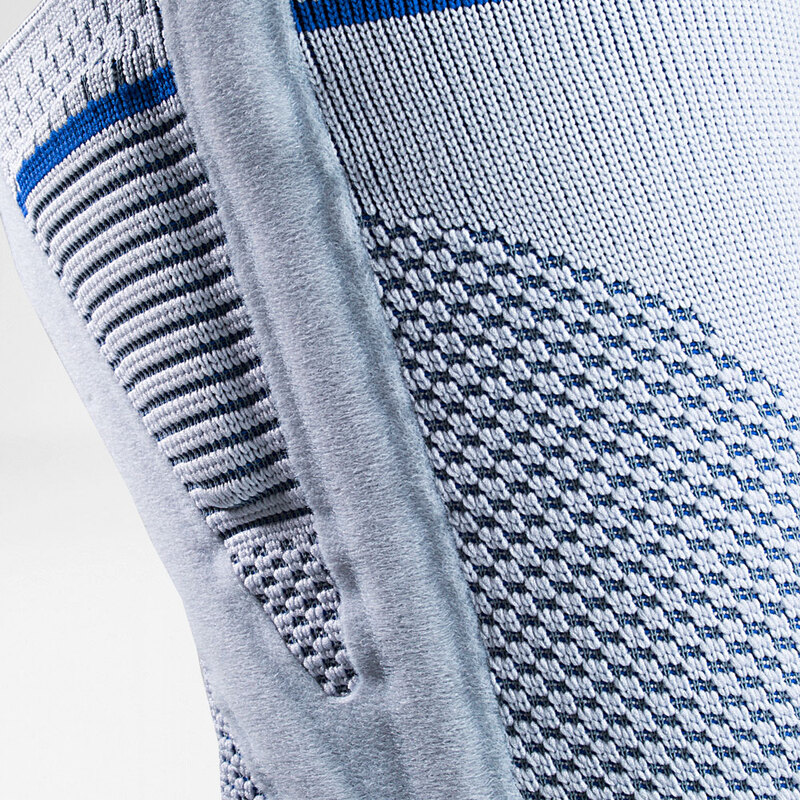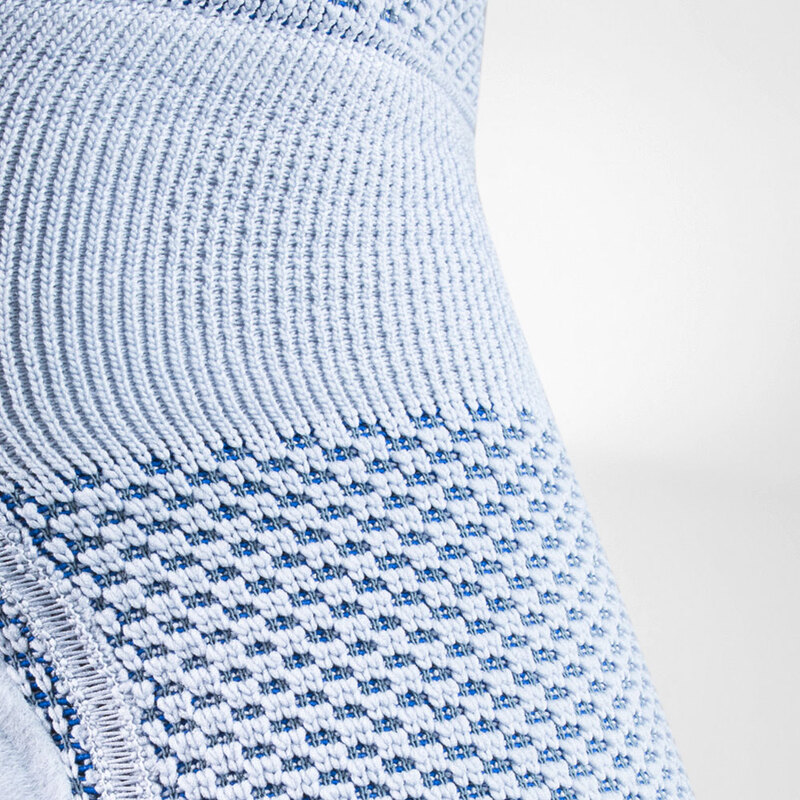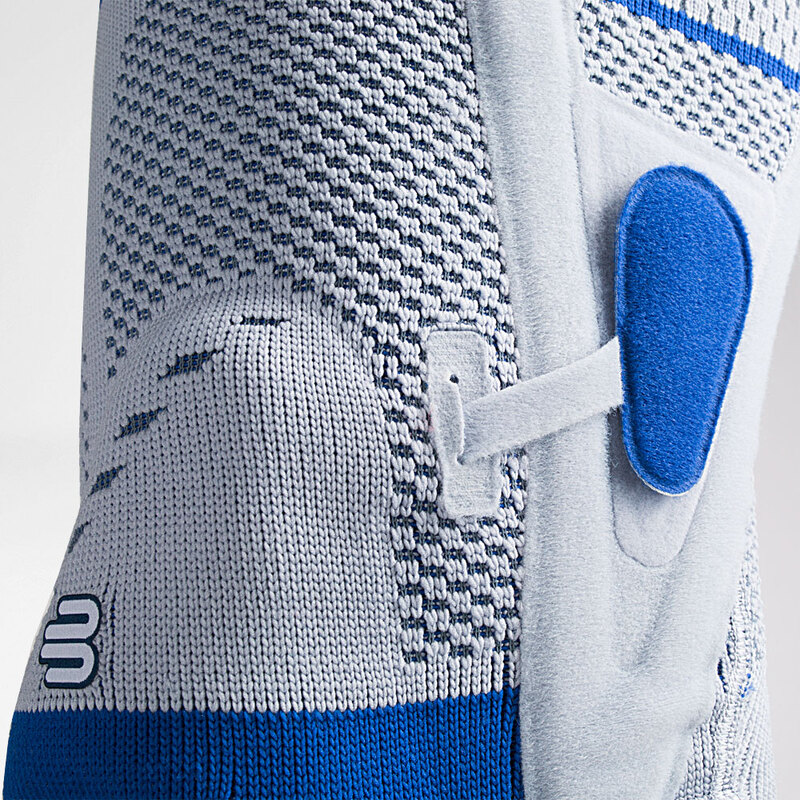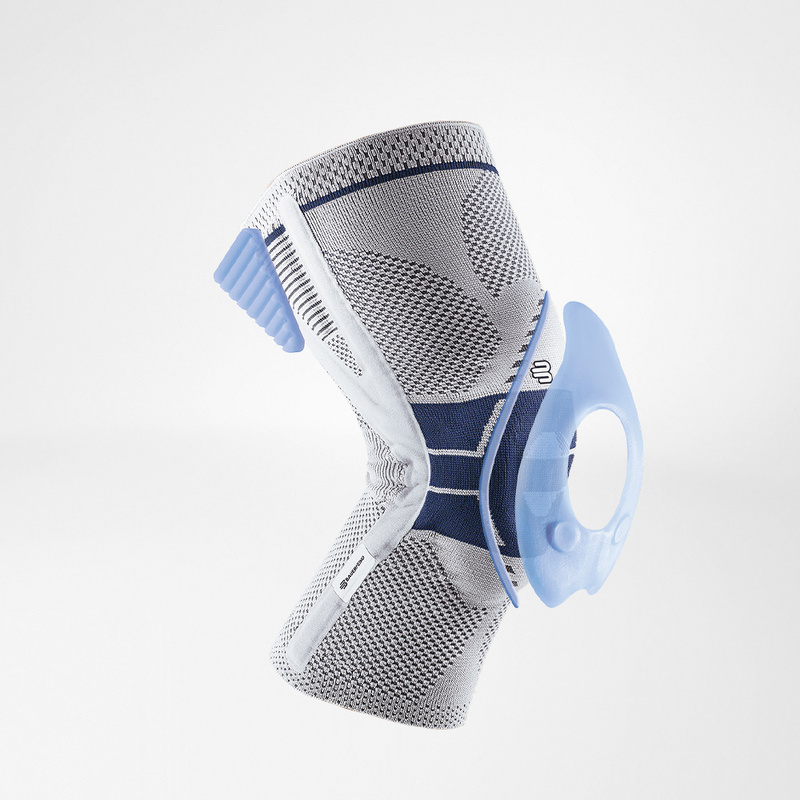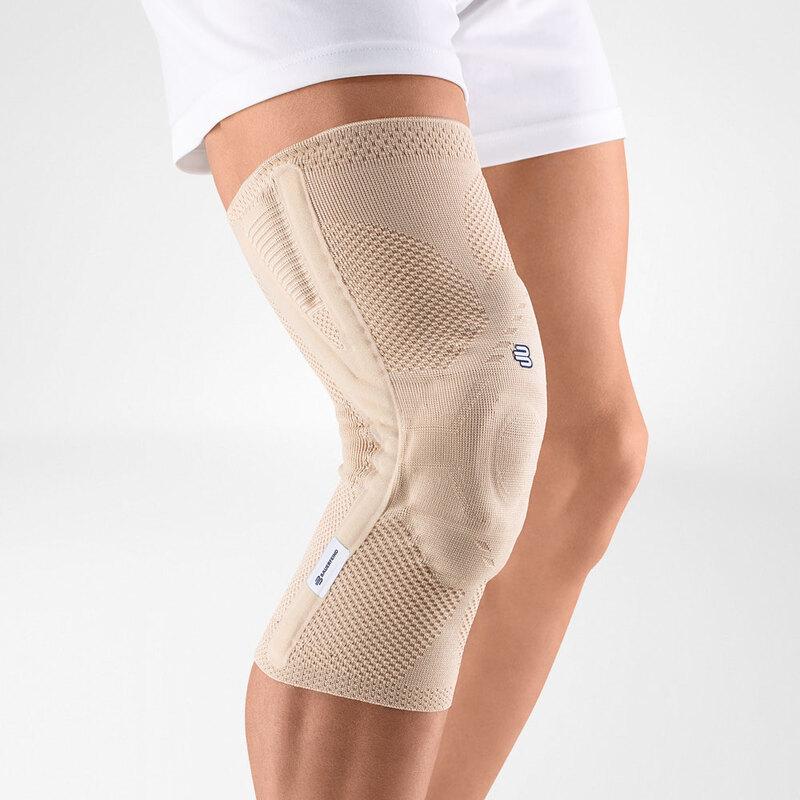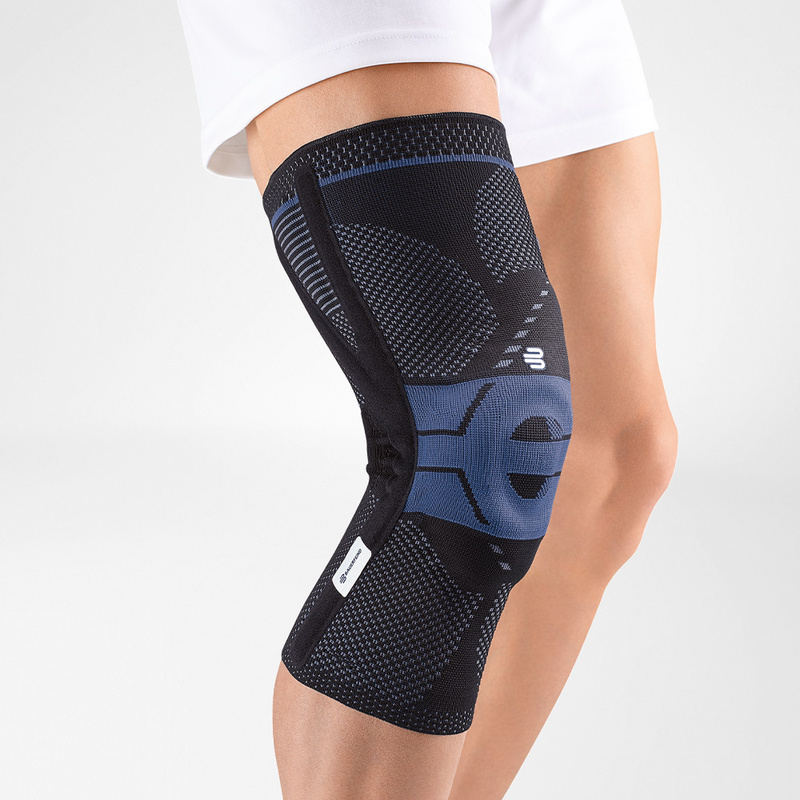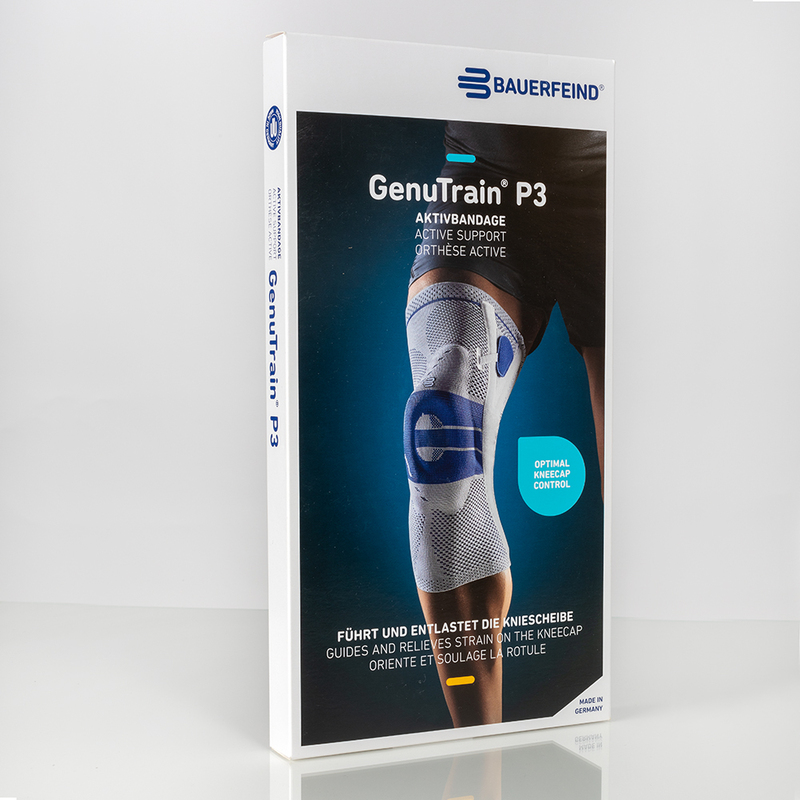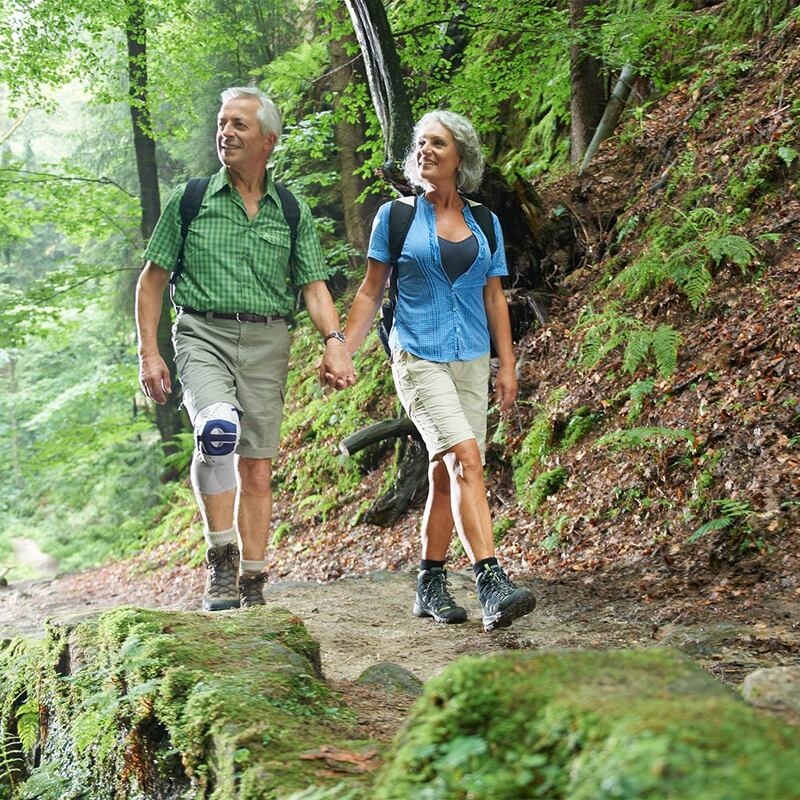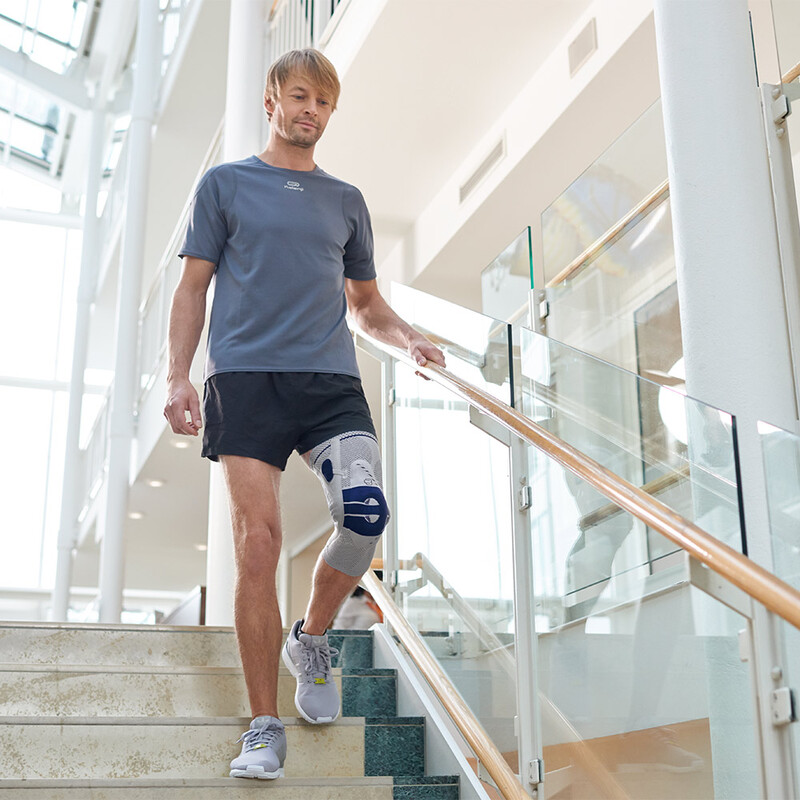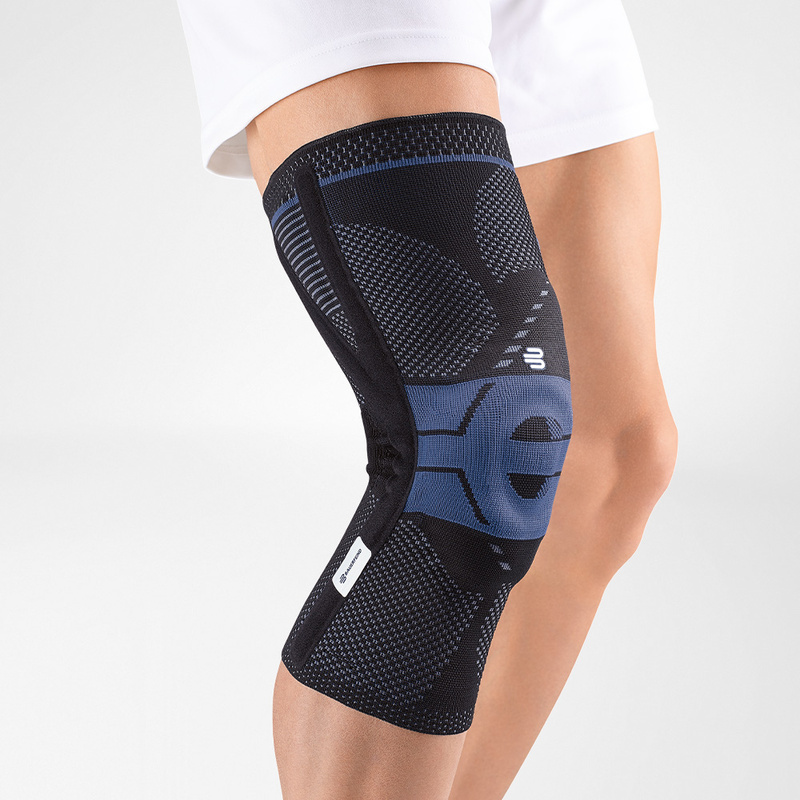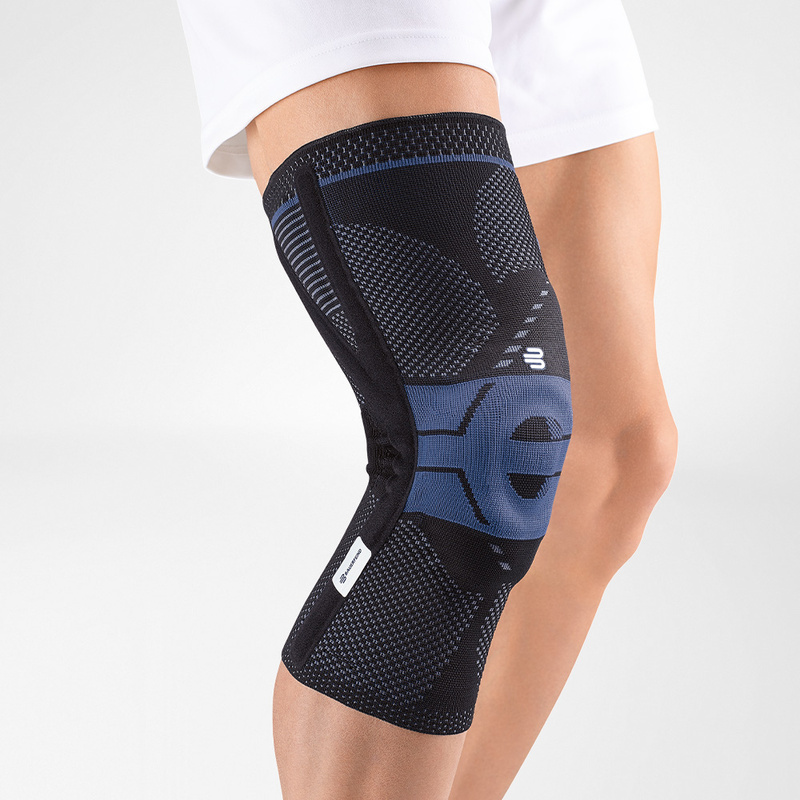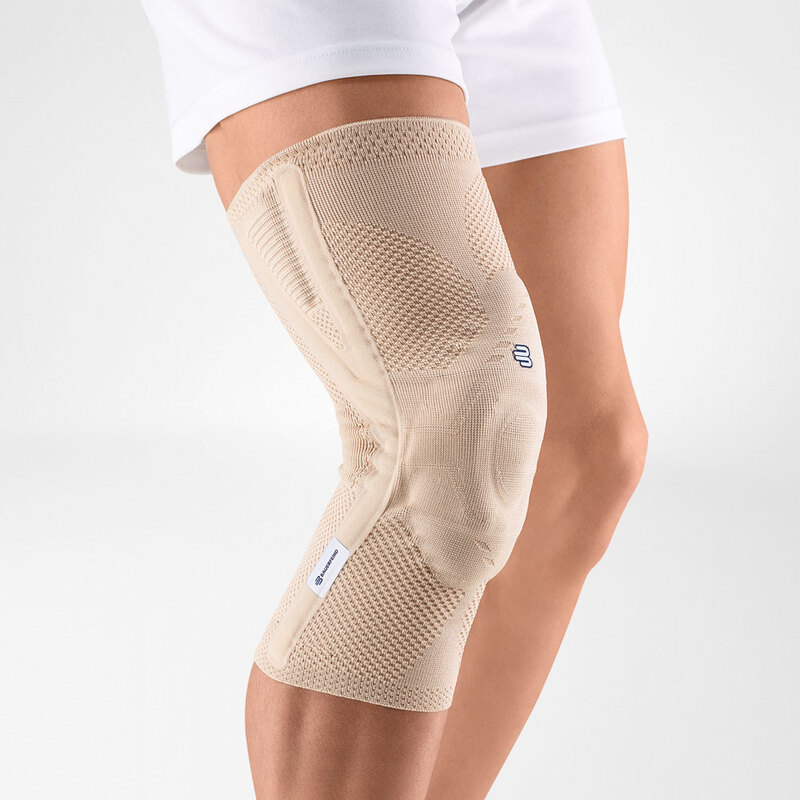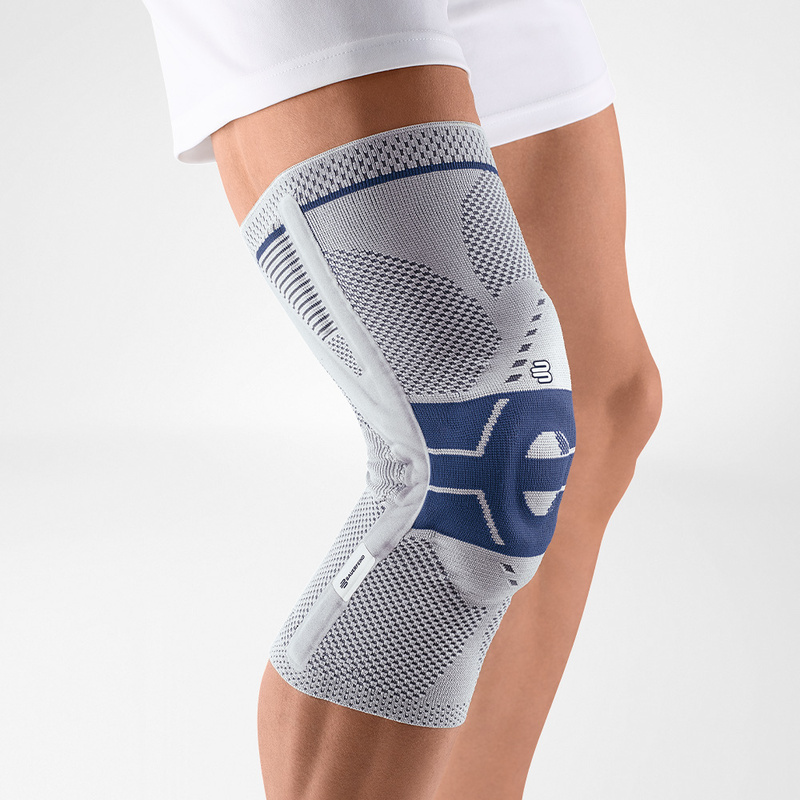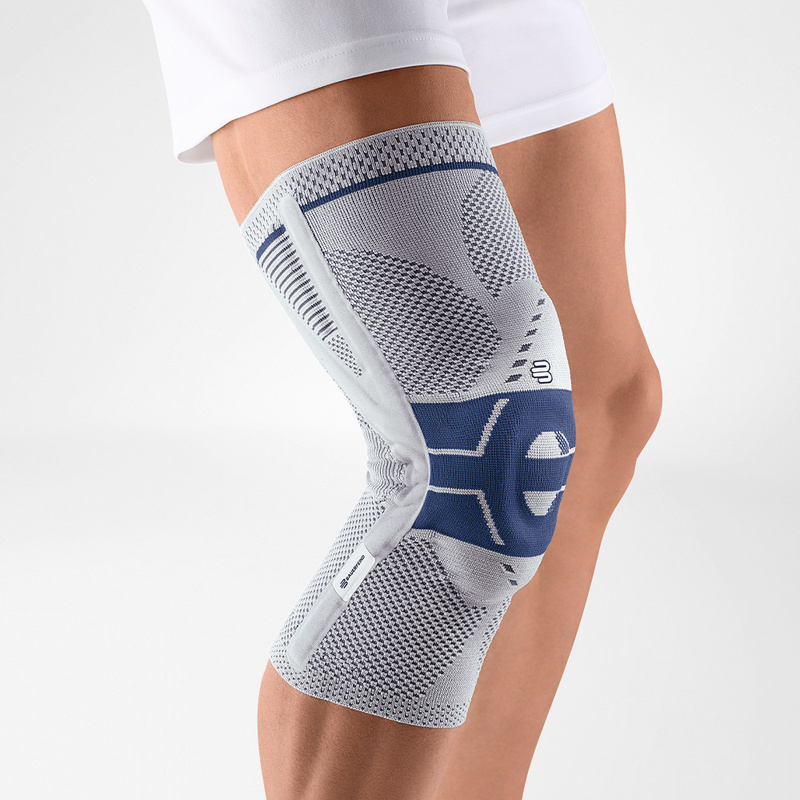 GenuTrain P3 - Patella Knee Brace
Relieves pain and inflammation caused by patellar tracking
Bauerfeind's GenuTrain P3 patella knee brace relieves pain and inflammation caused by patellar tracking and pain radiating from muscles, tendons and joints around the knee. Its drop-shaped pad centers the kneecap and massages the surrounding area. Together with the individually adjustable corrective strap, it helps to prevent the patella from drifting laterally. A wedge-shaped pad on the outer thigh relaxes the muscle and further reduces pull on the kneecap to keep it in its natural position.
• Stabilizes the knee, helps prevent the kneecap from drifting and supports recovery
• Easy to put on and take off
• Breathable, moisture-wicking knit ensures all-day wearing comfort
• Indications: lateral patellar tracking, patellofemoral syndrome, chondromalacia, IT band syndrome, post-lateral release surgery, feeling of instability, pain and swelling, reduced proprioception
---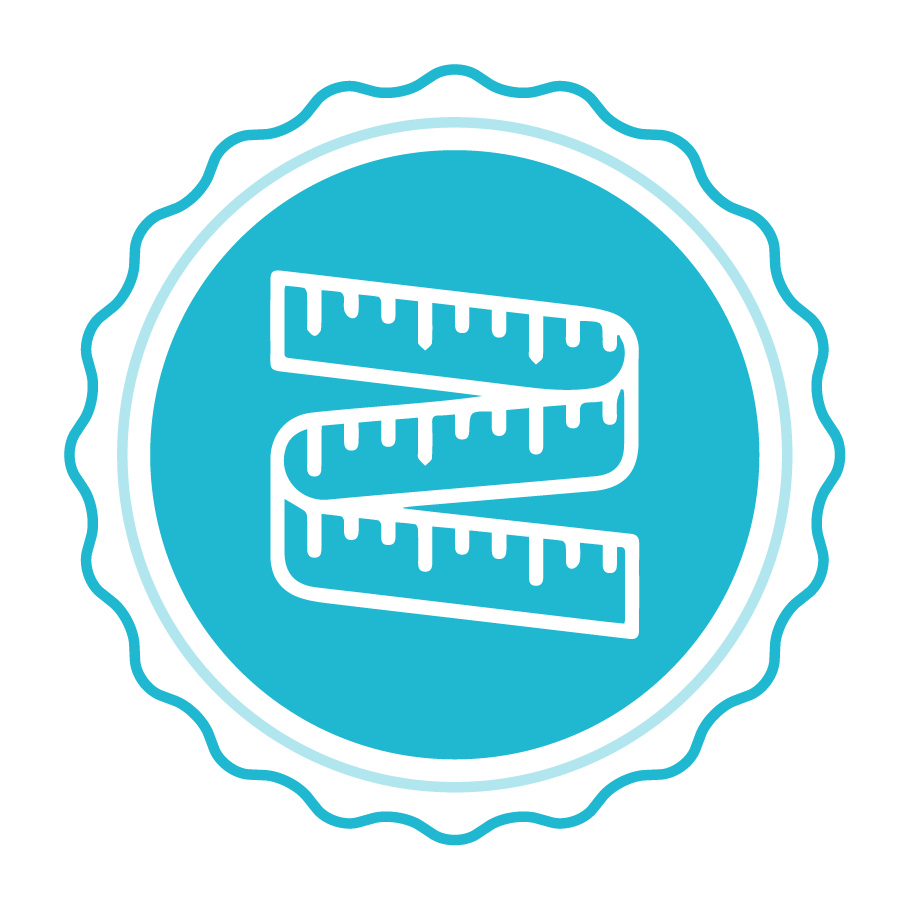 SIZING & FIT: Bauerfeind braces and supports are anatomically contoured and are most effective when they fit perfectly. Your brace should support you firmly without feeling tight or loose. Please use the size chart to size correctly.
Improved Kneecap Control
The GenuTrain P3 patella stabilizing brace helps protect, secure and stabilize the kneecap during each and every movement. Together with an adjustable corrective strap, the integrated drop-shaped pad holds the kneecap in its natural, central position and helps prevent drifting, while a second, wedge-shaped pad encourages the relaxation of tight muscles in the outer thigh. The cover of the patella further counteracts tilting of the kneecap.
Effective Pain Relief
The GenuTrain P3 brace exerts medical-grade compression, which provides a soothing massage effect while reducing swelling and pain. If you have a tight IT band, the GenuTrain P3 helps relax the muscles on the outside of the thigh to relieve pain. The breathable, anatomically contoured knit fits perfectly and stays in place during movement.
Comfortable and Durable
GenuTrain P3's knitted fabric is breathable and moisture-wicking. You won't find a more comfortable brace. The knit is extra stretchy and machine-washable in the gentle cycle, which helps maintain its elasticity, durability and original fit.
Components
Muscle-relaxing pad - Reduces sideways pulling of the kneecap to further reduce pain and relax the muscles with soothing massage.
Corrective guide - Helps prevent your kneecap from drifting outward to relieve discomfort during treatment without loss of mobility.
Patella cover - Counteracts the tilting of the patella
Corrective strap - Can be individually adjusted for optimal kneecap control
Pad wing - Extends as far as the vastus medialis muscle, improves proprioception
Drop-shaped pad - Centers the kneecap and massages surrounding knee area
Hoffa Pads - Two massage nubs on the inside of the pad stimulate the infrapatellar fat pad to promote the body's natural healing mechanism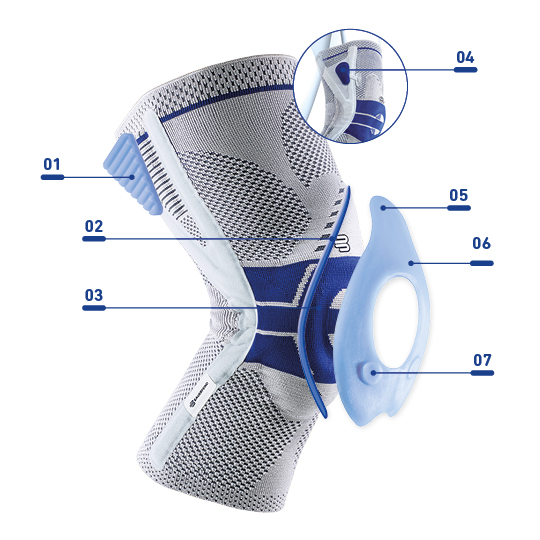 Treatment of
Lateral patellar tracking
Patellofemoral syndrome
Chondromalacia
Iliotibial Band Syndrome
Post-lateral release surgery
Feeling of instability
Pain and swelling
Reduced proprioception
Can I wash it?
Yes. All Bauerfeind supports are made with machine-washable materials. Here's how to care for your brace: For products with Velcro® straps, pads or inserts, remove them if possible, or fasten them securely at the place provided on the brace. Machine wash your brace in cold water using the gentle or delicate cycle. Wash separately using laundry detergent with no additives (do not use fabric softener or Woolite). Lay your support flat and let it air dry; do not put it in the dryer. Proper washing and drying helps your knit support maintain elasticity and original fit.
What if I'm between sizes? Should I purchase the smaller or larger size?
Choose the larger size for gentler compression or the smaller size for firmer compression. When between sizes, the average person prefers the smaller size for a more secure fit, unless you are sensitive to compression. If you are unsure what size you need, contact our experts and we'll be happy to help. Call 1-800-423-3405 or click to chat live online.