MyoTrain Thigh Brace
Support for injuries to the thigh or hamstring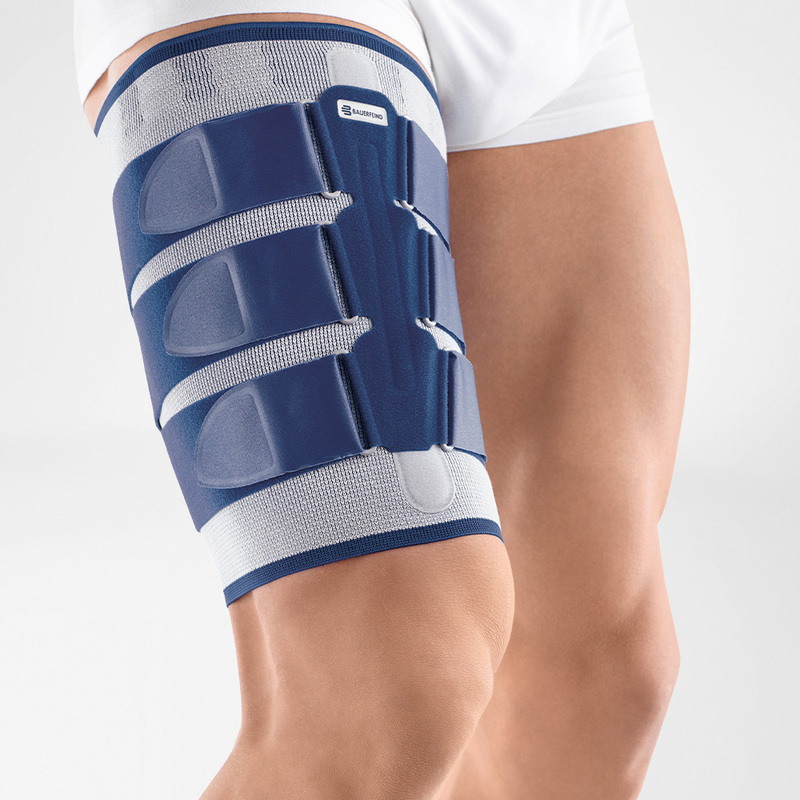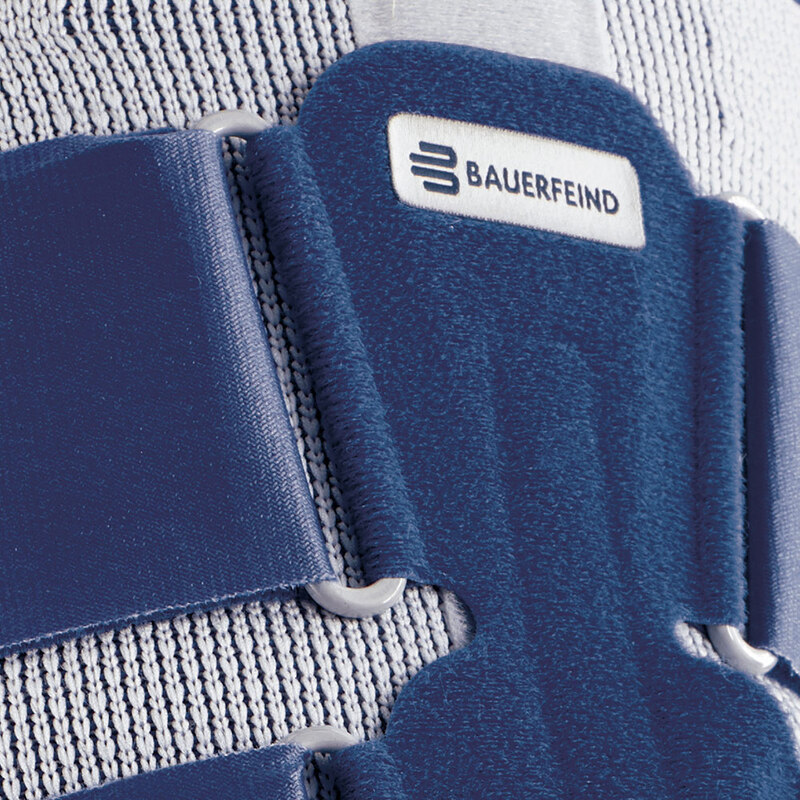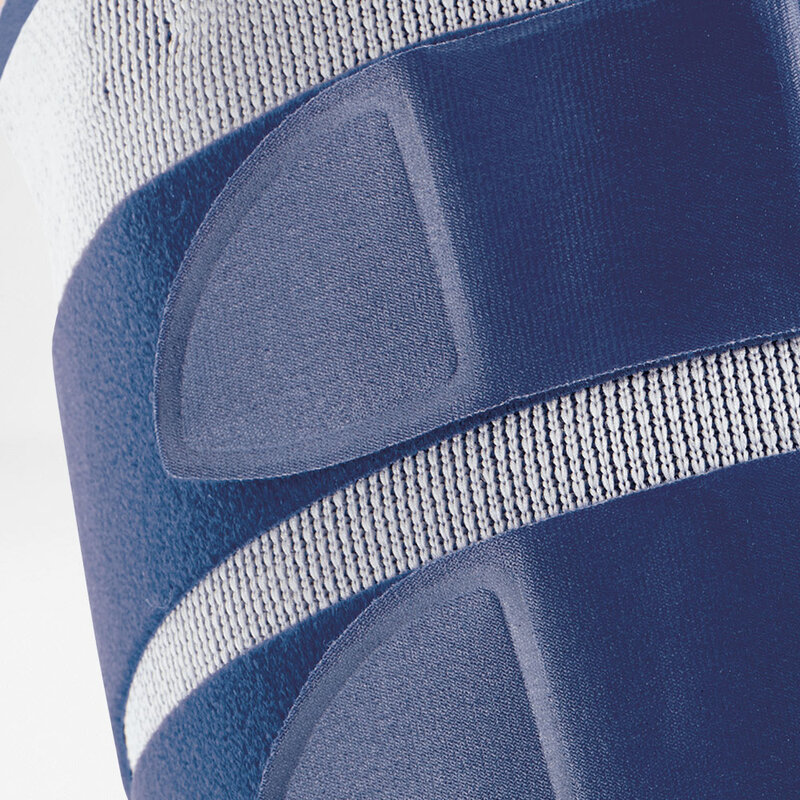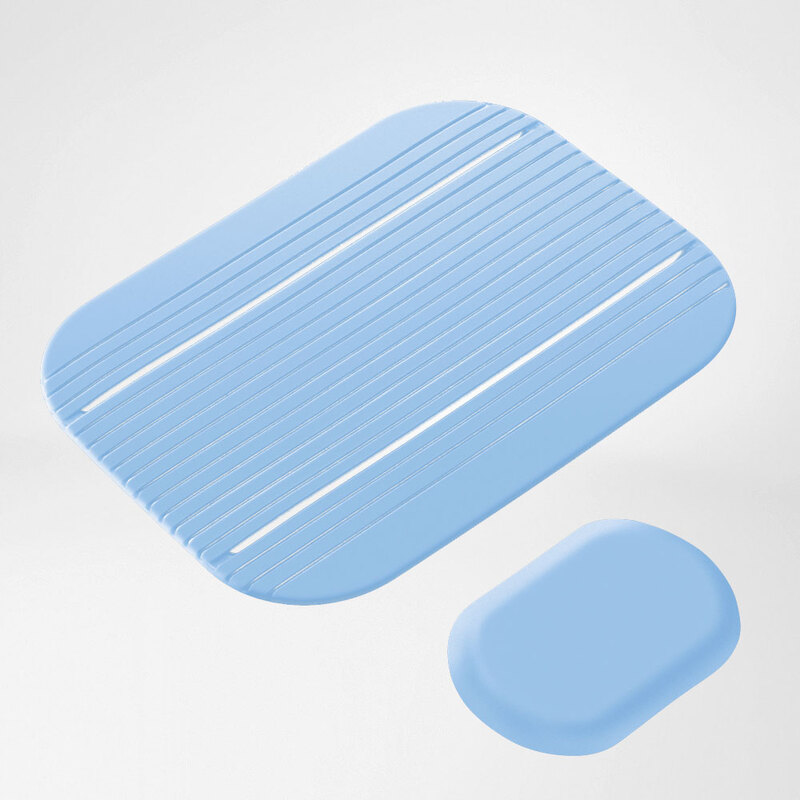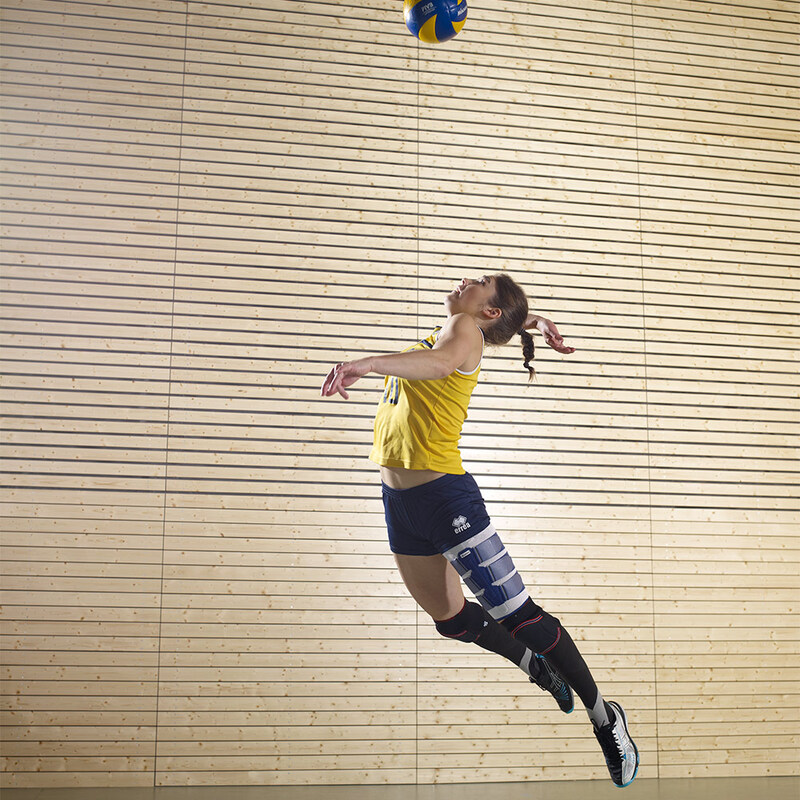 MyoTrain Thigh Brace
Support for injuries to the thigh or hamstring
The MyoTrain® thigh brace, made by Bauerfeind, is an enhanced alternative to taping and relieves pain from muscle fiber tears, pulls or bruising.
Stability and comfort
MyoTrain braces use a combination of knit material, a strap system and two viscoelastic cushioned pads to provide pain relief, reduce swelling and accelerate the healing process. The knit material is soft and comfortable but the special stretch fabric is also strong and stabilizes the thigh. As a fast, effective alternative to taping, MyoTrain supports have Velcro® straps that make it easy to put on and take off quickly. Using these straps, you can adjust the level of compression based on your needs.
Effective injury assistance
MyoTrain braces have two custom soft pads that provide targeted gentle pressure on the injured area, reduce swelling and improve circulation. As your injury heals, the pads can be removed and the support worn without them.
Move freely and heal faster
If you've had a thigh or hamstring injury, the MyoTrain thigh brace will help you reduce pain and be comfortable and able to move on with your day.
Components
Siliconized edge (inner) - Remains securely in position, even during movement
Soft knit fabric - Breathable knit is comfortable to wear, gentle on your skin and keeps moisture away from the body.
Velcro strapping - Lets you adjust the level of compression and put the brace on and take it off quickly and easily.
Removable acute pad - Applies targeted gentle compression to the affected area. Wear the support with or without the pad.
Pressure-reducing edges - Ensures an optimal - and comfortable - fit without constricting your movement.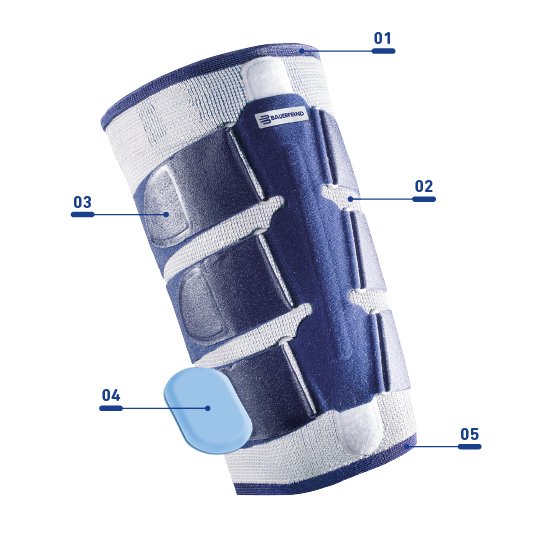 Treatment of
Thigh strain
Quadriceps (quad) strain
Quadriceps (quad) pull
Hamstring pull
Torn thigh muscle