Outdoor Performance Compression Socks
Revolutionary functional zones and muscle-specific compression.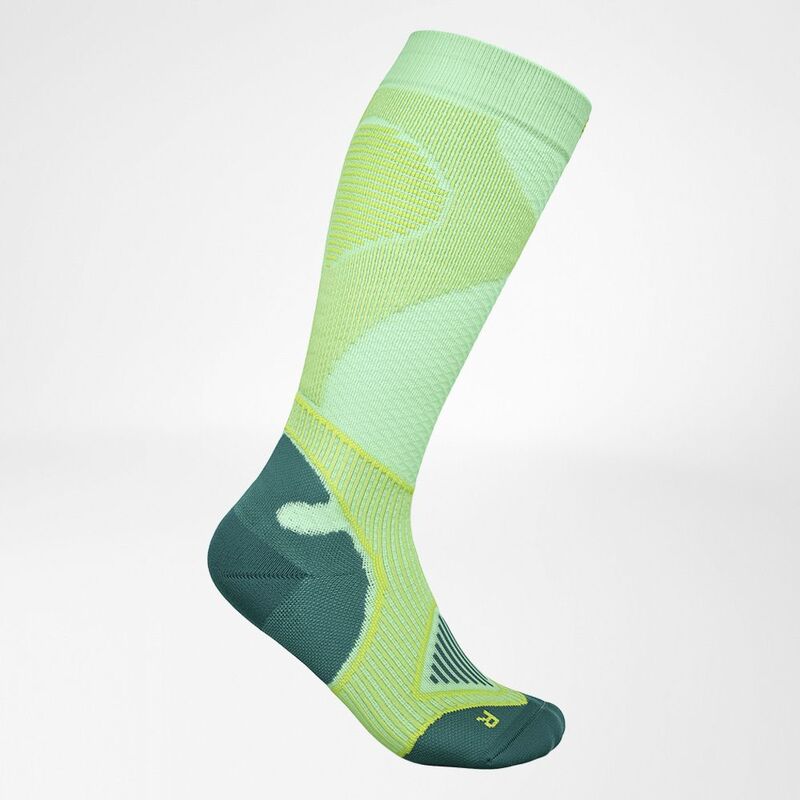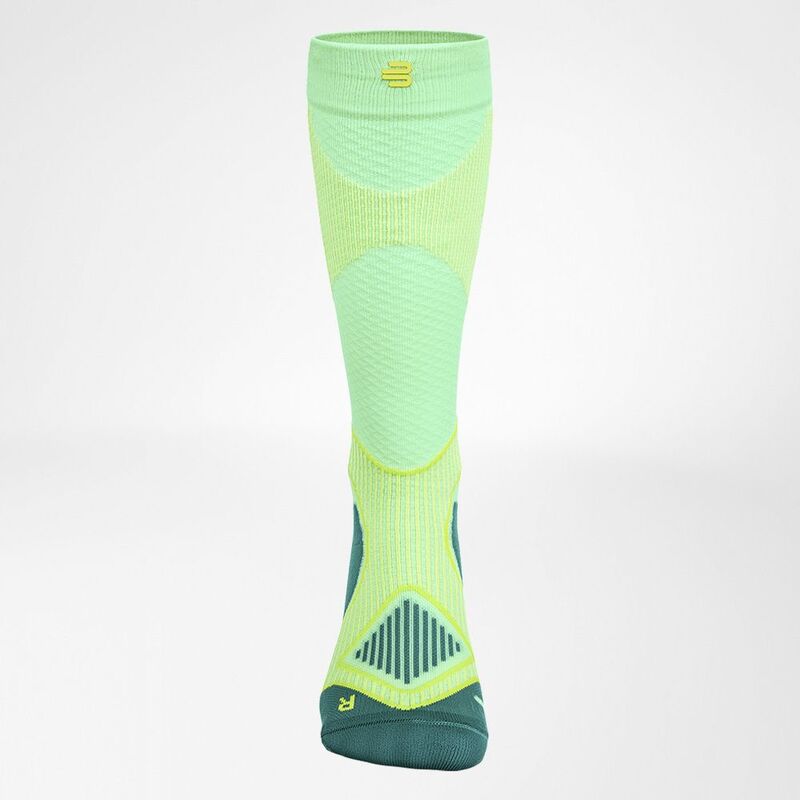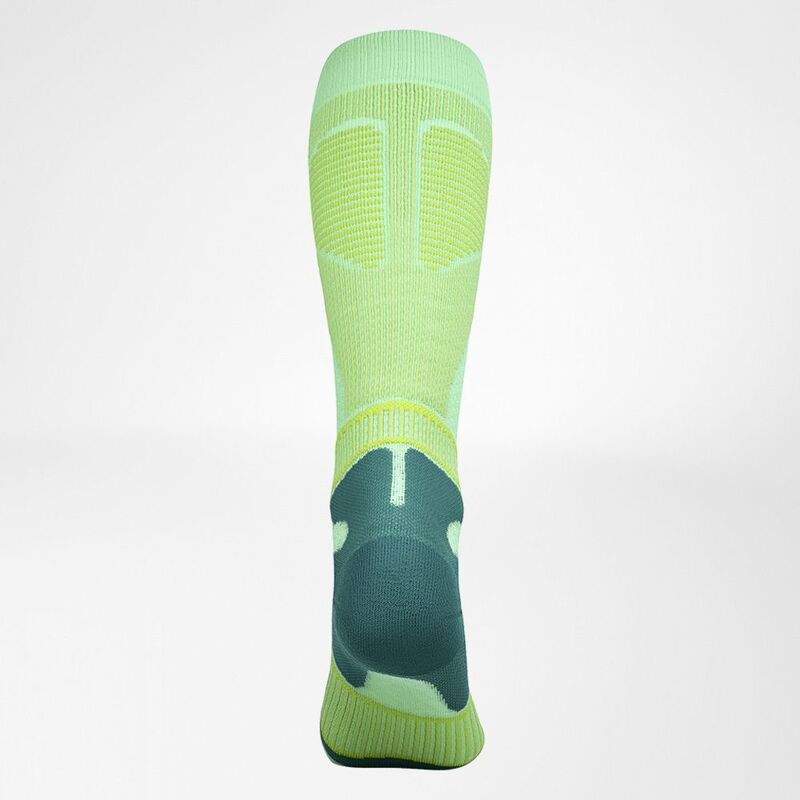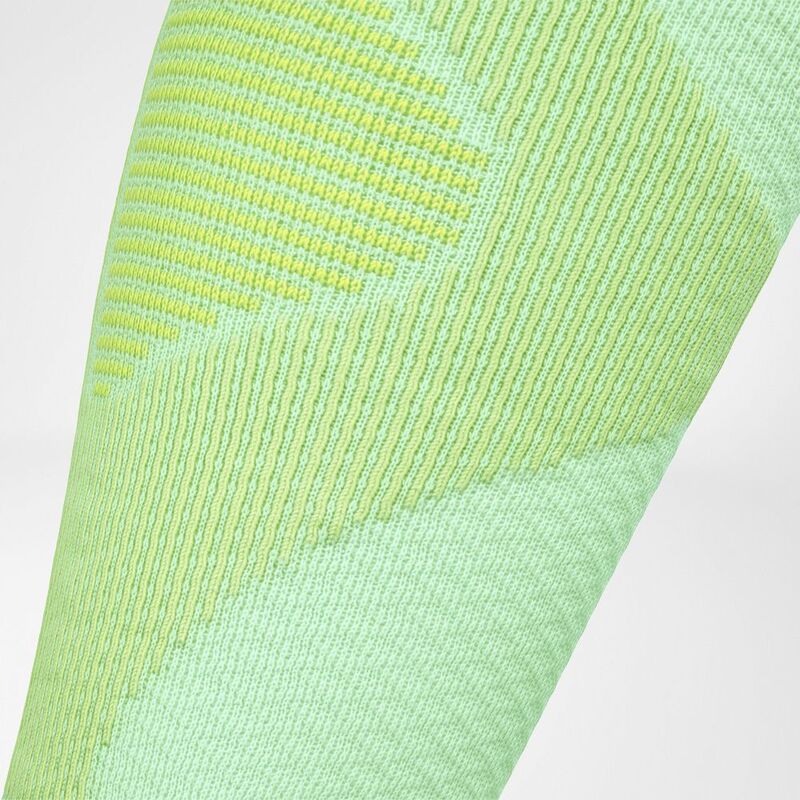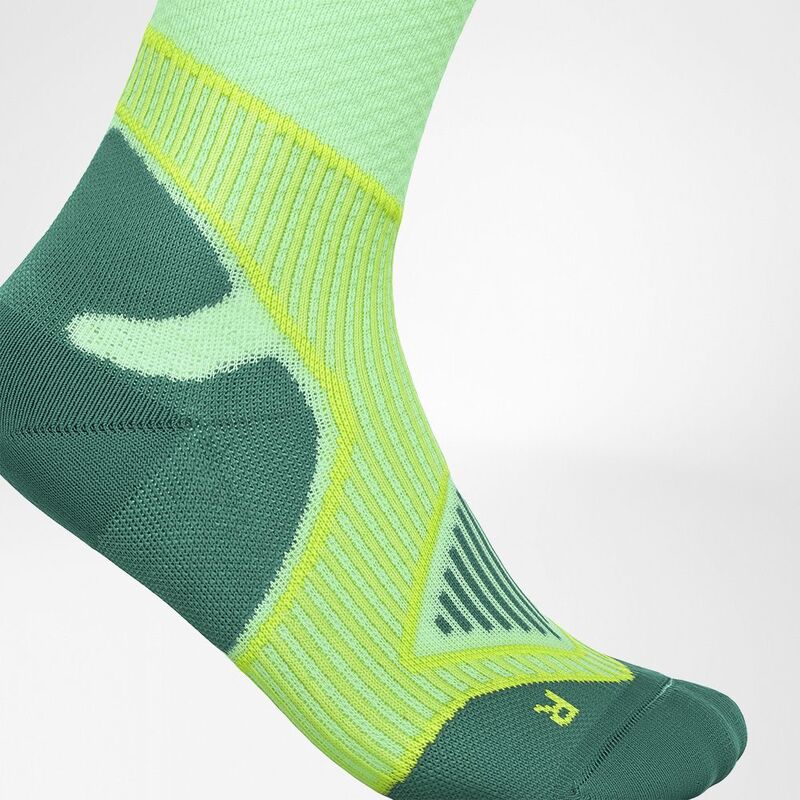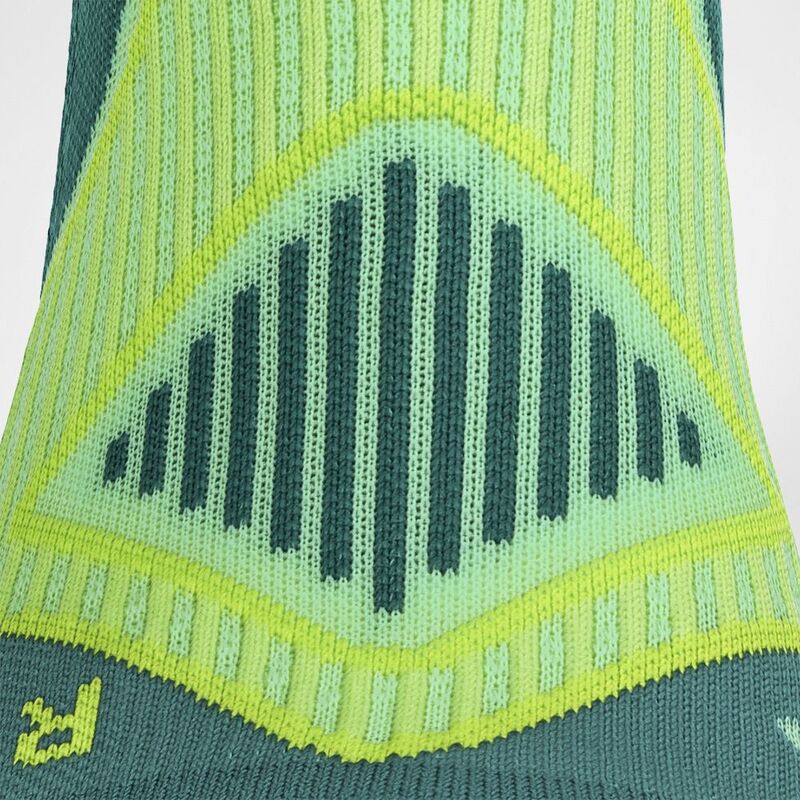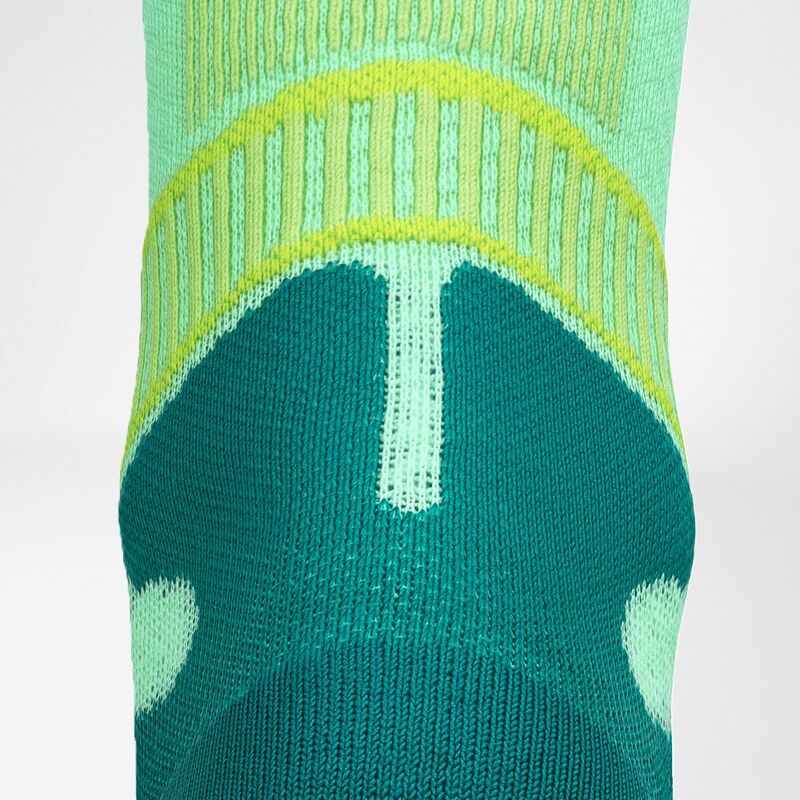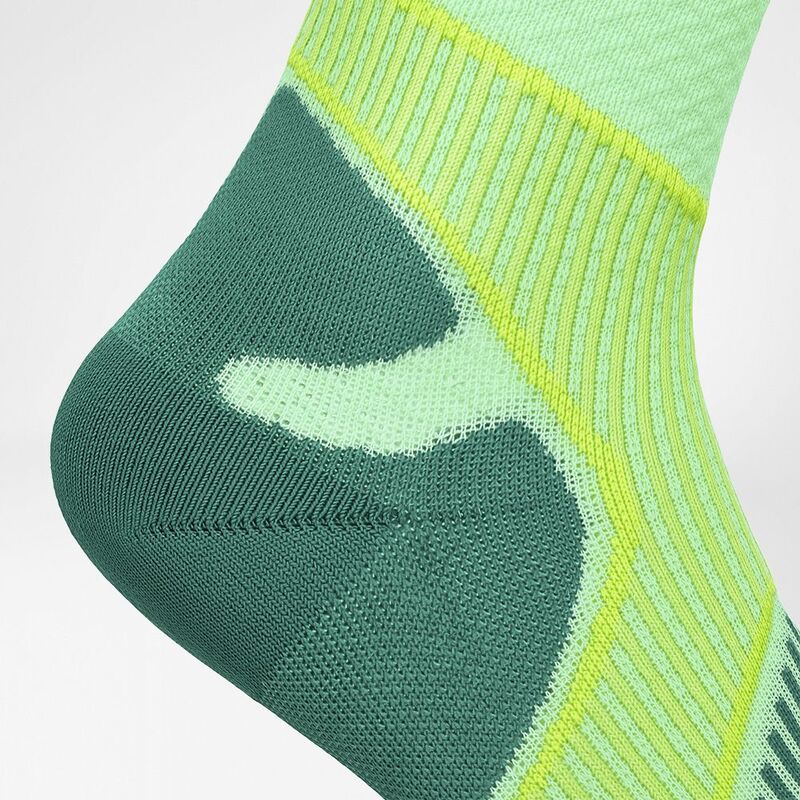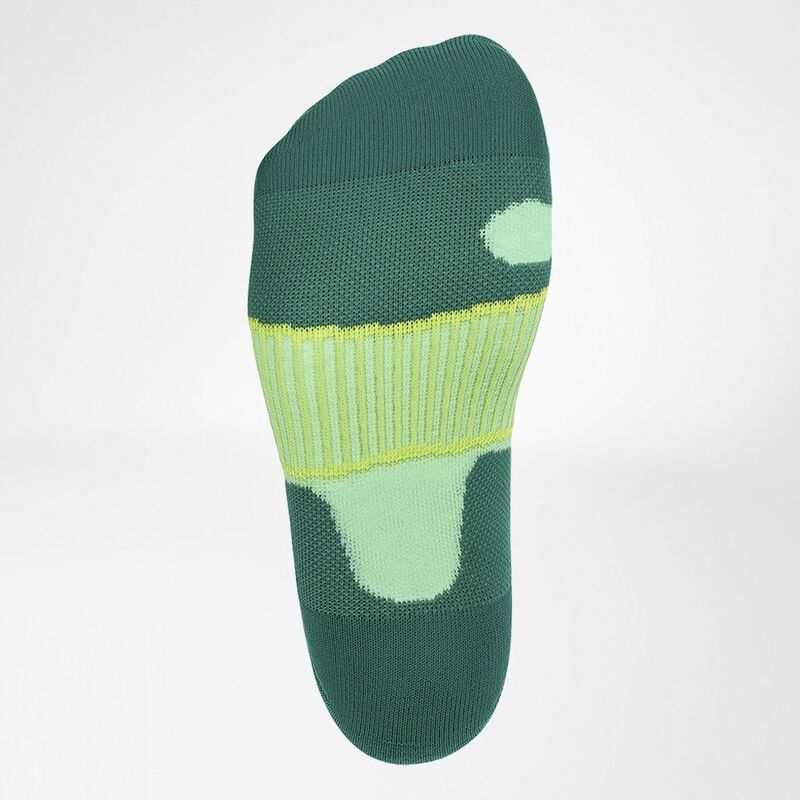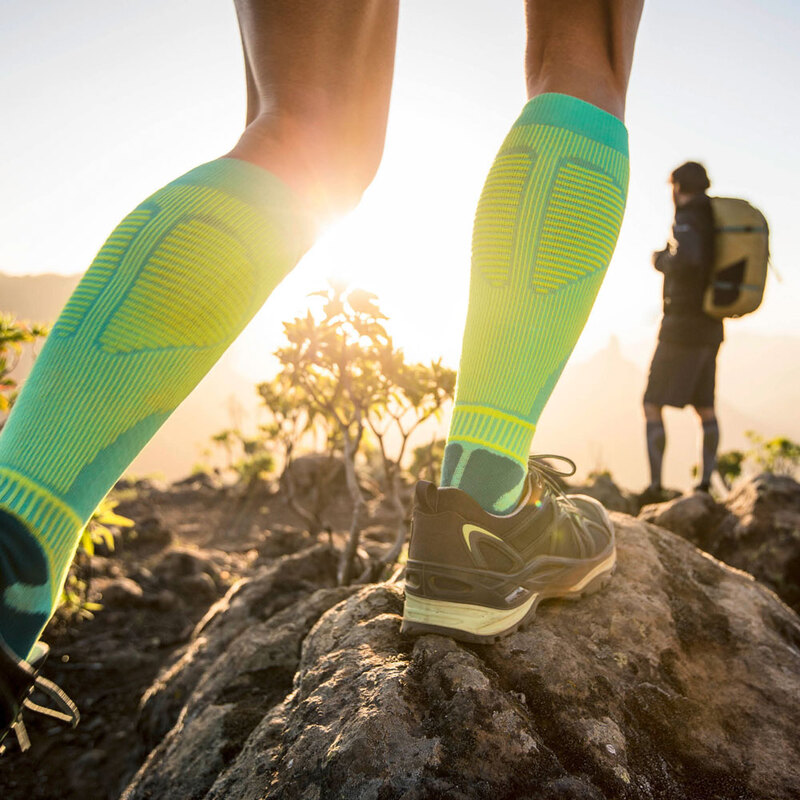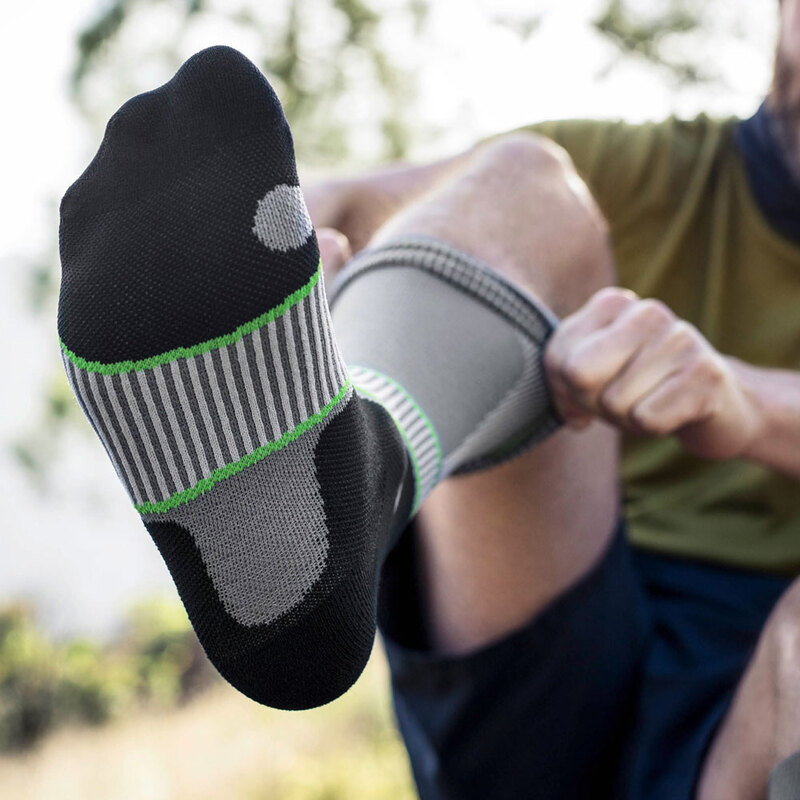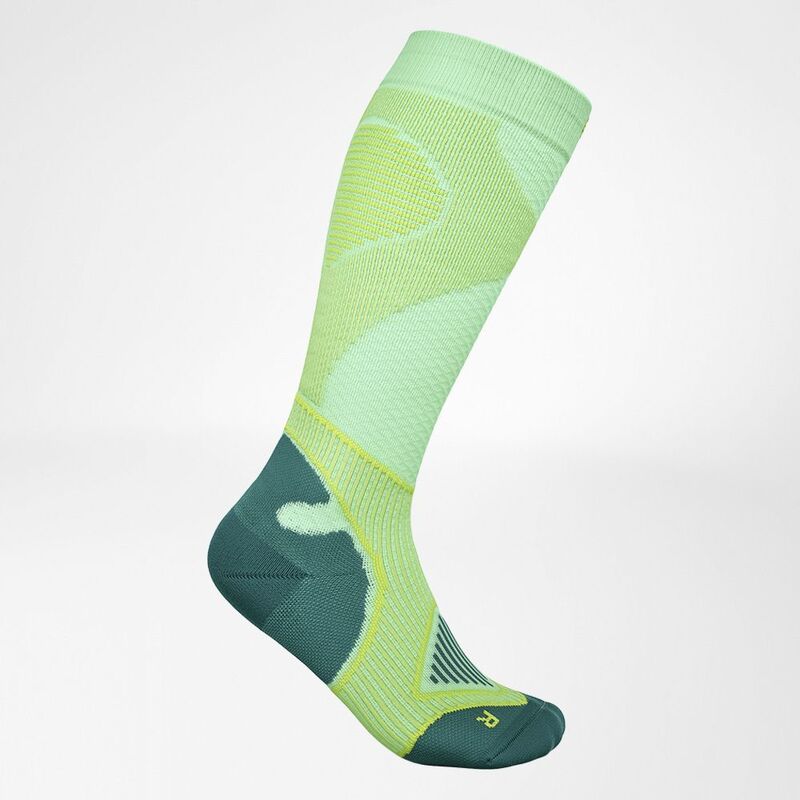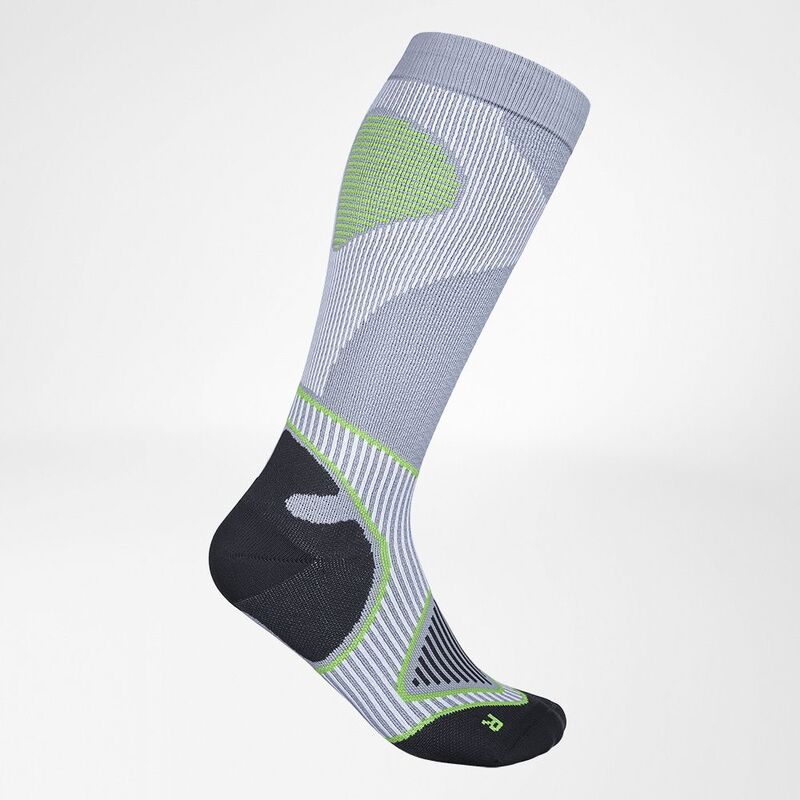 Outdoor Performance Compression Socks
Revolutionary functional zones and muscle-specific compression.
Better endurance, more strength and less stress on your legs: the new Bauerfeind Outdoor Compression Socks reduce muscle vibrations and pressure on your instep for longer, more comfortable hikes.
Targeted Compression Zone – targeted compression reduces muscle vibrations.
Instep Comfort Zone – improves the comfort of the instep in the shoe
Additional functional zones: Infinity Zone, Relief Sole, Achilles Comfort, and Heel Protection
A perfect fit syncronizing foot, sock and shoe
Hypoallergenic and breathable material
Anatomically padded - right and left specific
Go further! Even when the path is long and rocky: you can master it with our new Outdoor Performance Compression Socks! Our compression socks for hiking are a powerful companion for your next adventure, and they will offer support even on the steepest trails.
The hiking socks provide for added energy during hikes on any terrain, thanks to their special compression zones. The compression profile reduces muscle fatigue allow for longer-lasting performance during extended excursions.
Compression socks for hiking: energy and support for your calves, ankles and heels
The "Infinity Zone" functional zone on the foot and ankle supports the foot arches and offers safety with each step and on any surface. The "Relief Sole", "Instep Comfort" and "Heel Protection" comfort zones are gentle on the sole and reduce the pressure load on the instep and heel as the foot touches the ground, as well as during the heel-to-toe movement of the foot in outdoor shoes. The "Achilles Comfort" cutout provides lasting relief for the Achilles tendon and prevents irritation.
The compression socks for hiking have an ideal fit on the skin for maximum effectiveness. To ensure the correct size is selected, the shoe size and the circumference at the widest part of the calf must be measured. Our Outdoor Performance Compression Socks are durable, breathable and washable at 40 °C. They are specially made in Germany to top quality standards and are toxin-free and skin-friendly.
Material composition: 87% Polyamide, 13% Elastane