Whether your goal is return to training for your next marathon or simply get back to your daily jogging routine, recovering from common running injuries can be a challenge. Experiencing a painful injury—whether it's a sprain, strain, knee cap tracking problems or runner's knee—doesn't have to keep you from living your passion every day.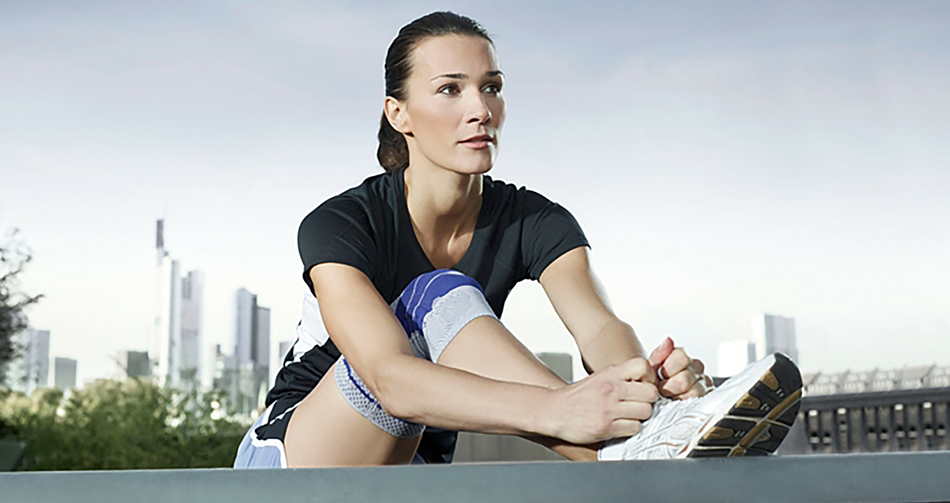 Bauerfeind's Train line of braces and supports feature a soft, precision-fit knit that provides medical grade compression to reduce pain and swelling that works together with strategically placed viscoelastic inserts that provide ultimate shock absorption and pain-relieving massage right where you need it.
Watch the videos below to learn more about how Bauerfeind can help you achieve your goals with less pain and more stability.
Best Knee Supports For Runners
GenuTrain – Antomically shaped to stay in place throughout your run, this knee support feels like a second skin while supporting your patella and relieving pain in the meniscus.
Best Ankle Supports For Runners
MalleoTrain – Ankle feeling unstable? This ankle sleeve provides medical grade compression to increase proprioception, or body awareness, so you can be confident in your step throughout your run.
MalleoTrain S – With the same soft, durable knit as MalleoTrain, the MalleoTrain S has an added semi-rigid strap that uses the same method as athletic tape for even greater stability. Unlike athletic tape, MalleoTrain S is easier on the skin, retains its shape and is quick and simple to put on yourself.
ViscoSpot heel cup for extra cushioning and tension reductio
PLUS: Compression Socks & Insoles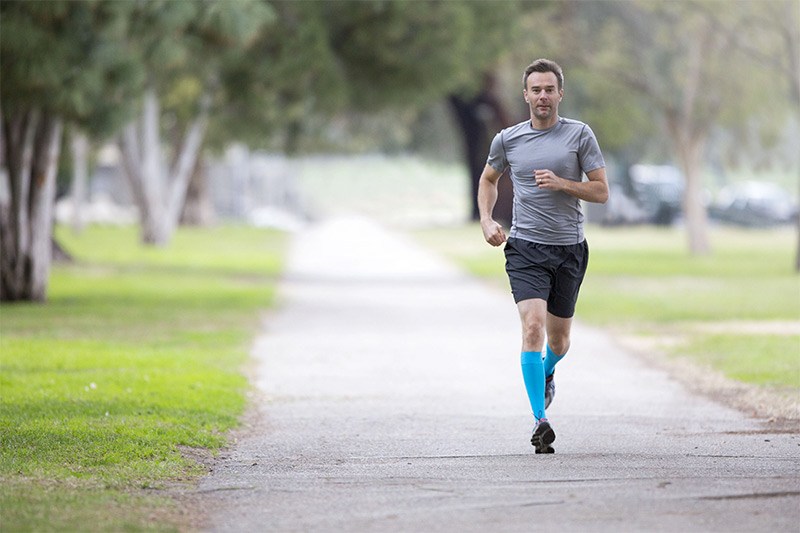 Relieve pain in your feet and heels with Bauerfeind insoles, which can be used to treat heel spurs, plantar fasciitis, back pain, joint pain, arthritis pain and fat pad atrophy.
ViscoSpot heel cushions the shock load of walking, running and any other activity, caused by muscle, joint and ligament problems. These heel insoles are latex-free, do not absorb odor and are easy to clean with soap and water.
---
This information is provided for general information purposes and should not be relied on as a substitute for medical advice, evaluation or care from a qualified and licensed health care provider. The information contained here is not to be considered a plan of care of physical therapy.
---