Sports Ankle Support Dirk Nowitzki
Exclusive Dirk Nowitzki Signature Line Basketball Ankle Brace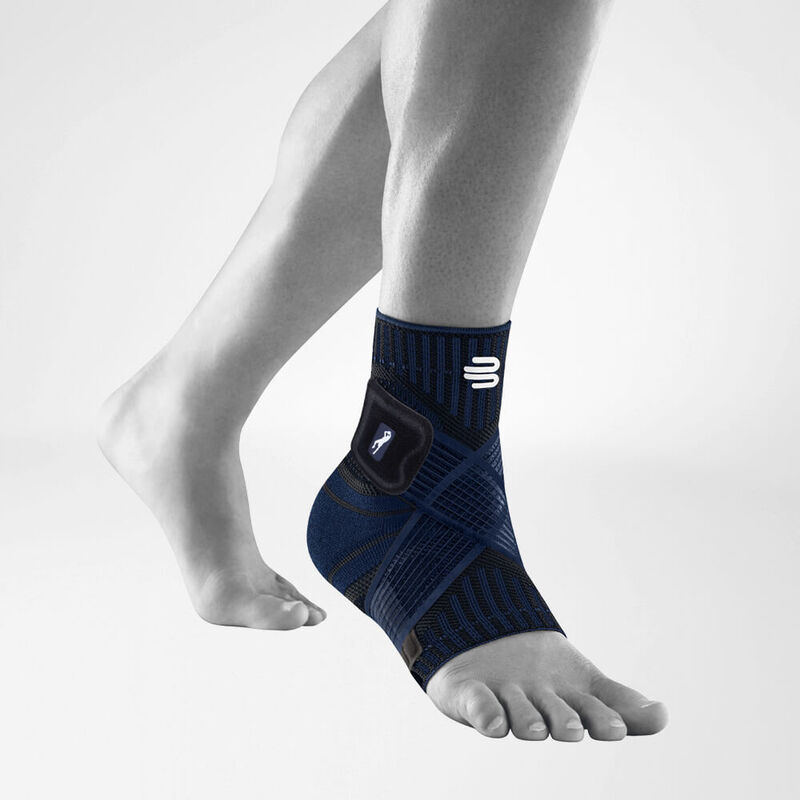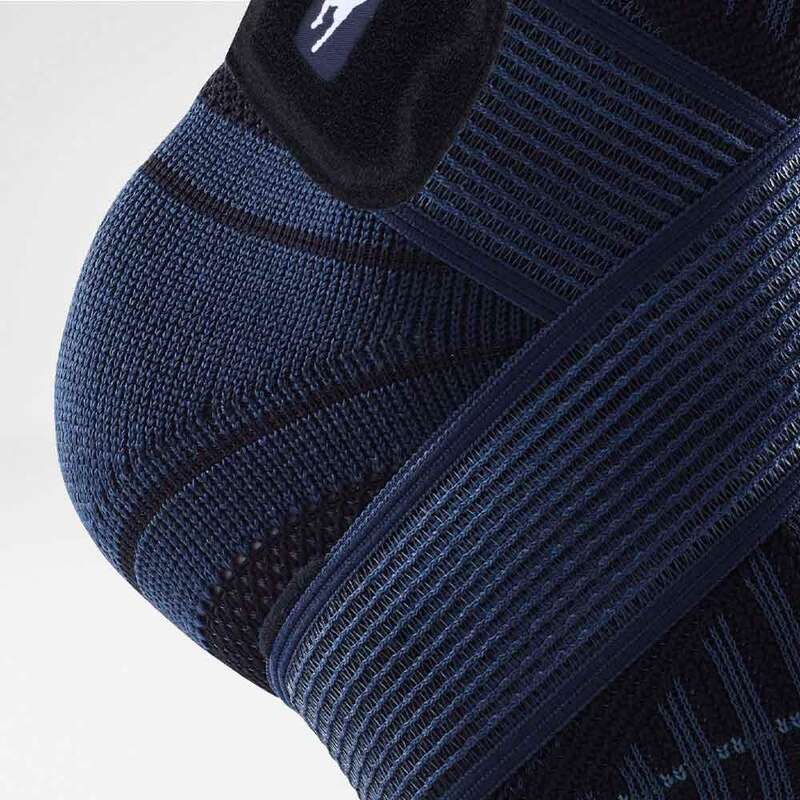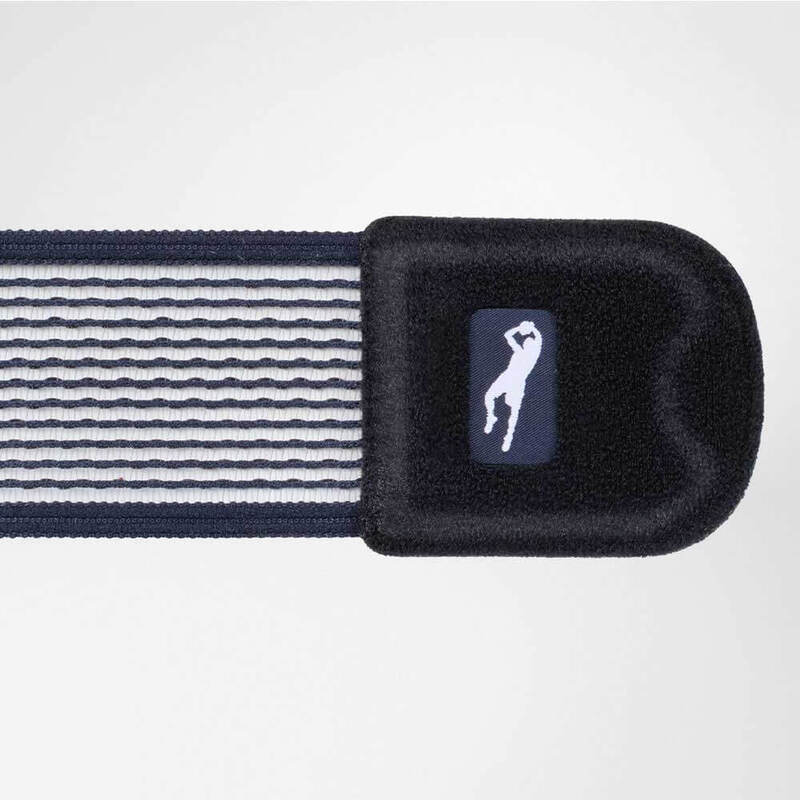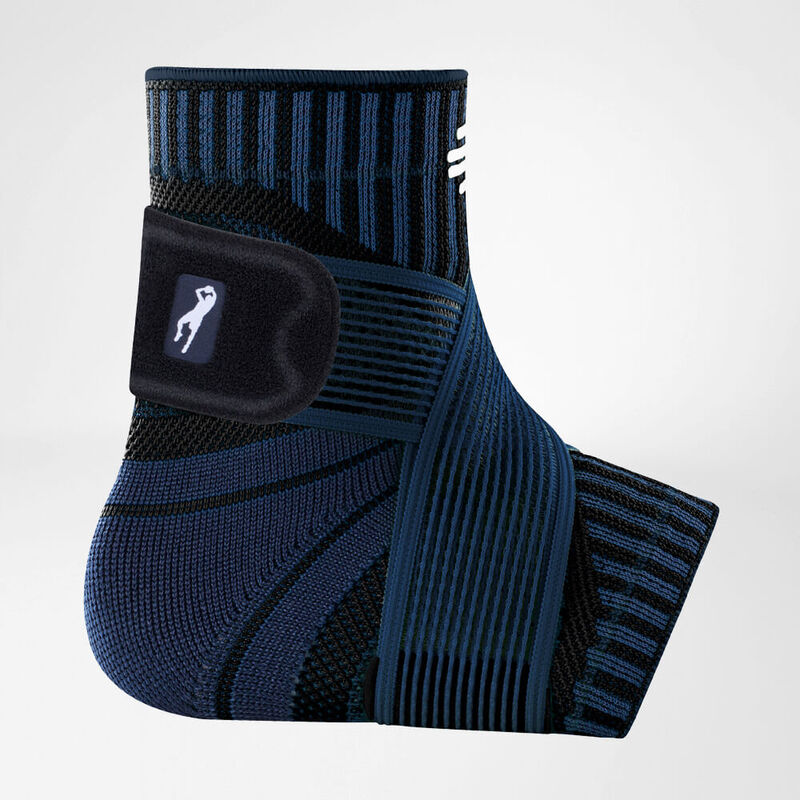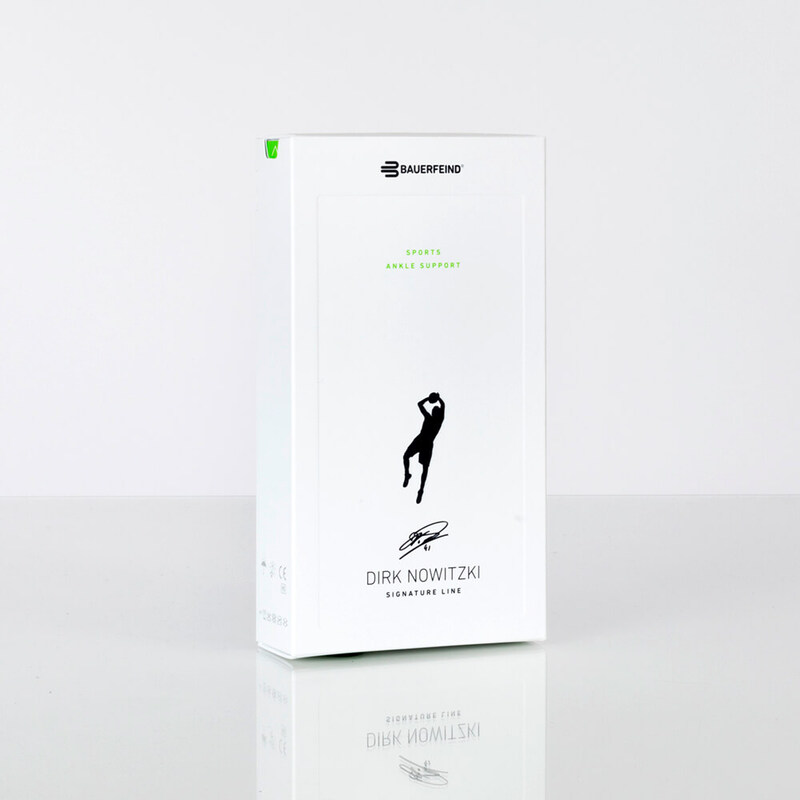 Sports Ankle Support Dirk Nowitzki
Exclusive Dirk Nowitzki Signature Line Basketball Ankle Brace
Push your limits: The new Signature Line Basketball Sports Ankle Support stabilizes and secures the ankle reducing the risk of injury. The extra breathable AirKnit encloses the ankle and fits snugly against the skin for increased proprioception. The taping strap provides individually adjustable stabilization for incredible jump shots and agile footwork.
Stability:
Targeted compression and gentle massage provide support to the joint and help prevent excessive strain. The durable figure-eight strapping system provides the same stability as athletic taping but is much simpler to apply, allowing for a powerful takeoff and a safe landing.
Performance:
360° of compression surrounds the joint to stimulate circulation, improve muscle control and unleash your power.
Comfort:
Lightweight, extra breathable and low-profile AirKnit wicks away moisture to keep skin comfortably cool.
Bauerfeind X Dirk Nowitzki:
Discover the exclusive Dirk Nowitzki Signature Line with quality supports that the NBA legend trusts to sustain passion and performance on the court. Only genuine with the Dirk Nowitzki Fadeaway logo.
The Bauerfeind Sports Ankle Support offers targeted compression and joint support. Developed for the needs and requirements of basketball players, Dirk Nowitzki and the Bauerfeind team designed an ankle support that is flexible and durable to provide stability throughout the game.
Superior Technology
Strap System: The figure eight strapping system provides the same stability as athletic taping but is much simpler to apply, gentle on the skin, breathable and easily fits into a shoe. In addition, the strap maintains its stability during rigorous activities, unlike athletic tape.
Compression Technology: With its 3D AirKnit material, the Sports Knee Support improves circulation and stimulates proprioception during every step on the court to boost confidence and coordination. It's anatomically contoured to provide a perfect fit, with integrated gripping zones that keep the support in place throughout any game or workout.
Components
AirKnit: Lightweight, extra breathable knit with 360 degrees of compression surrounding the joint for enhanced stability. Anatomically shaped for the perfect fit.
Strap System: Individually adjustable stabilization to secure the ankle and reduce the risk of injury while allowing for agile footwork and good balance for accuracy on every shot.
Easy to put on and take off
Extra durable and machine washable for easy care.