Marathon Training is a grueling but rewarding endeavor. If you're about to embark on your first marathon you may be asking yourself, "Am I really ready for this?" Consider these points before you begin.
#1: How much time should I schedule for marathon training?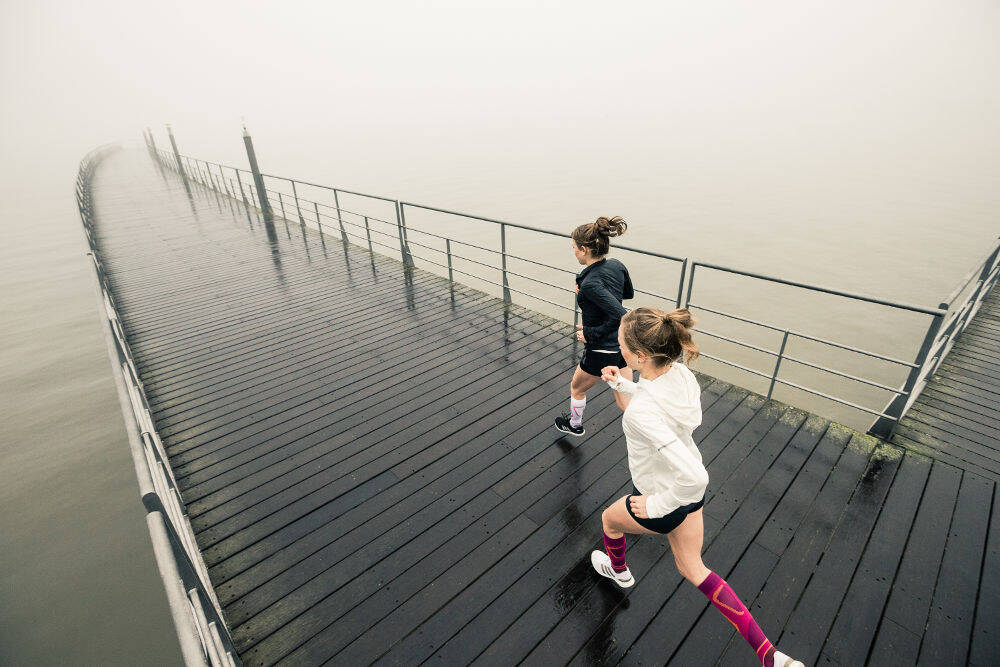 Your training schedule will depend on many factors. Marathon preparation time is based on your physical fitness, your running experience and the target time you have set for yourself. A good rule of thumb is to allow a minimum of three months, but if you're new to marathon running six months or more would be even better.
There are hundreds of marathon training plans on the internet that usually range from 12 to 30 weeks. Again, it's your marathon! So the preparation time should suit you and your lifestyle. Don't be afraid to reach out for help. You can't go wrong if you ask a doctor for a comprehensive check-up, get advice from an experienced running coach, or join a marathon training group within your local running club.
#2: What does marathon training mean for my (social) life?
One thing is sure: anyone who decides to run a marathon knows they have to make a lifestyle change. Free time for lazy pleasures like reading and TV will be more limited, but also time together with your partner, friends and family. It's important to discuss your training plans and get buy-in from your support group. Let them know why you want to start marathon training and what your training schedule means for your free time. With the help and understanding of your team at home your marathon training preparation will be a smoother ride.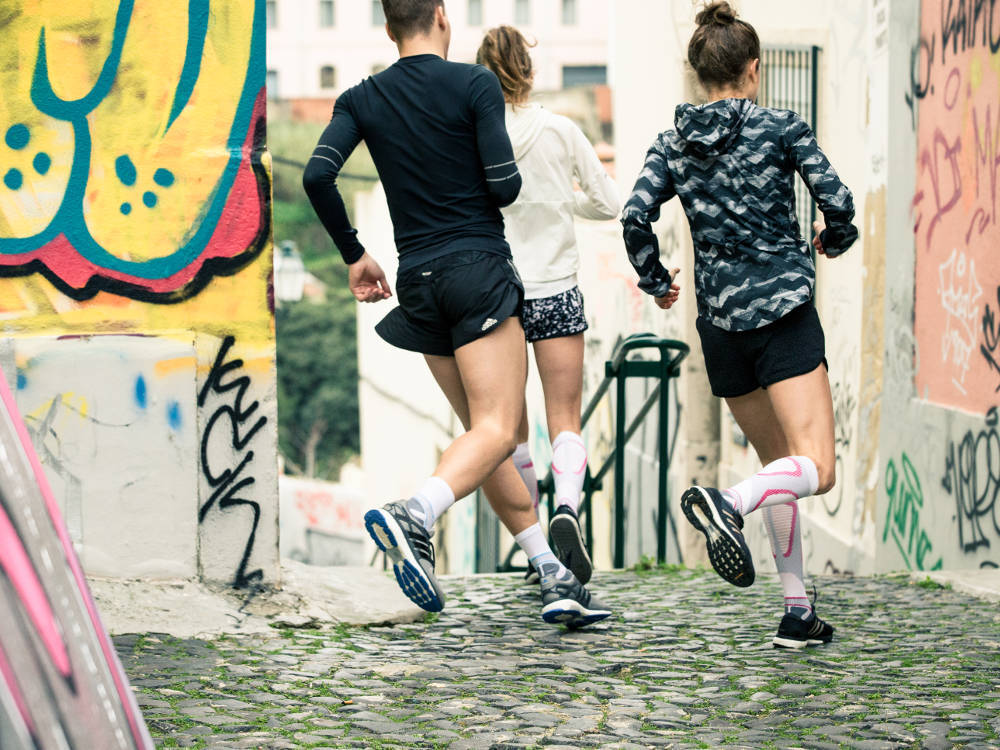 #3: How can I get (and stay) motivated for marathon training?
Motivation is key with any major project or goal, particularly during phases when things aren't going so well. You may recall digging deep while preparing a final thesis in school, a big event at work, or ongoing remodeling at home. Because preparing for a marathon means getting over constant pain, fatigue and overcoming your inner couch potato, you'll need some long-term as well as short-term motivational tricks.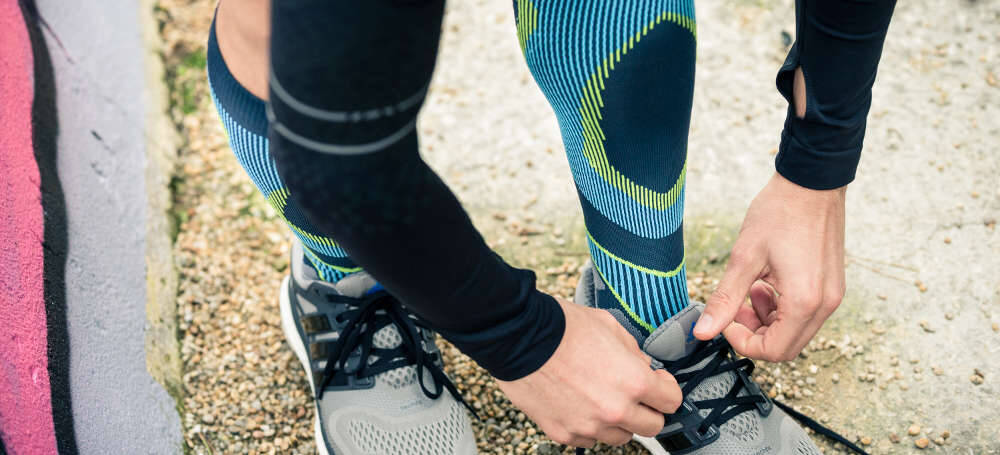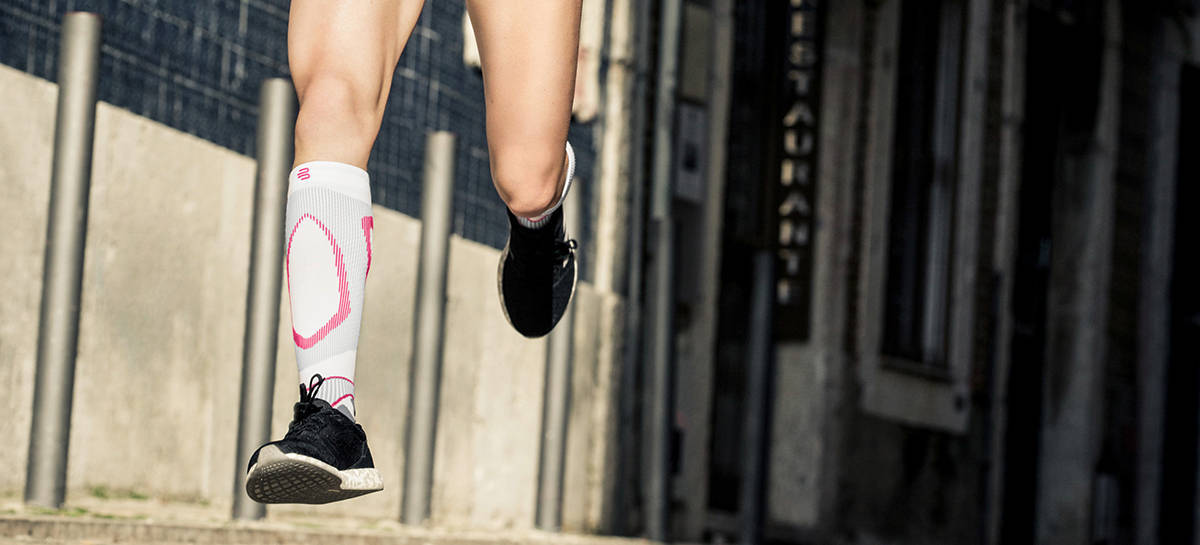 Take the first step! The principle of this tip is as simple as it is effective - don't wait to be in the mood for running, just start! The rest will follow. First, just put on your running shoes. The motivation to leave your house will be easier when you've taken that simple first step.
Record your reason! Why is it that you're running? Take a few minutes to really think about what your individual reasons are, jot them in a little notepad and keep it on hand to beat a potential motivational low.
Commit yourself! Double down on the commitment to yourself by joining a running group in your area, or finding a running partner to agree on specific times to go running. You're less likely to give in to excuses when you have other runners waiting on you and holding you accountable.
Don't be a robot! Always doing the same thing is boring and detrimental for long-term motivation. You need to include variety during your training runs: mix up the length as well as the course and the terrain of your route, run it the other way around, turn a corner onto a road you've never been down, or try split sprints. Your options are almost unlimited. Use them all!
Leave your watch at home! Yes, checking your heart rate and times for distances is important but that can also create counterproductive pressure. Instead, why not try to run in the park, the woods or to the other end of town without a watch? Perhaps you will experience the feeling of freedom that running can give you – and this will boost your motivation, too.
#4: What should I do before I start marathon training?
Before you jump head first into marathon training, you should prepare and find out a few things, such as your maximum heart rate (HRmax). This is the basis for practically every marathon training plan because the intensity of your training is usually stated as "% of HRmax".
How can you determine your maximum heart rate?
If you search online you'll find many ways to capture your maximum heart rate. The simplest we've found is to start with a gentle warm-up jog for ten minutes, followed by three runs with increasing effort lasting three minutes (with jogging intervals of two minutes in between). The runs will have the following structure: The first minute is gentle, the second goes close to your limit and the third is "maxed out". Your heart rate at the end of that third minute is important. Compare the three readings from the three runs with each other – the highest is your maximum heart rate.
Training plan, balance, and strengthening
Once you have determined your maximum heart rate, start creating your training plan. Bauerfeind has a guide for creating a Marathon Training Schedule that you can use to get started.
Marathon Training takes a lot of endurance, so a balanced diet with sufficient calorie intake is critical. Work with your doctor or nutrition specialist to create a diet that fuels your body for training.
Using a holistic approach, incorporating strengthening exercises will help improve coordination and muscle economy. Check out our guide to Marathon Training Drills for more ideas.
#5: What Gear do I need for Marathon Training?
Hydration Source: Water is our life source, and long runs drain us of this. Staying hydrated while training for a marathon can be difficult, especially if you're new to it and not used to sweating so much. You need to decide how you'll carry water with you on your runs.

Bottle Belt - There are a variety of options for belt packs with water bottle holsters.
Hydration Vest - Water vests like "CamelBak" fit like a backpack and have a reservoir to hold water for your run.
Plan for Stops - Another option is to plan your run along a route that offers water fountains or other water sources. You can make a quick stop to drink or refill your water bottle or hydration vest.

Nutrition Source: In addition to water, your body needs fuel to get you to the finish line. Space is limited in your running pack, but luckily there are several compact options to replenish your energy during and after your training runs.

Trail Mix - Nuts, dates and other dried fruit are packed with protein and other nutrients.
Running Gels and Chews - Developed for long-range runners and cyclists, these highly portable products are designed to boost energy and replenish electrolytes throughout your run.
Bananas - This fruit is a staple for runners at the end of a race, and for good reason. Bananas are full of essential vitamins and minerals like B6, potassium and magnesium - all essential for recovery.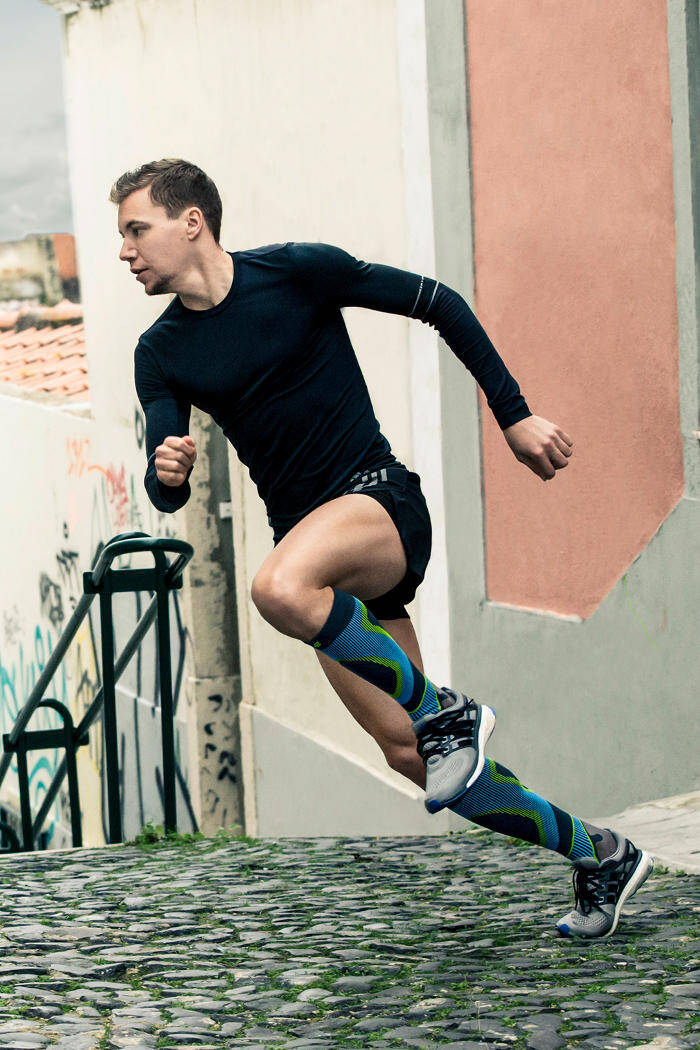 Compression Socks: The benefits of compression are three-fold. Bauerfeind's compression socks and sleeves provide targeted compression to stimulate circulation and enhance muscles performance for better endurance, less fatigue and faster recovery times.
Braces and Supports: Whether you've experienced a past injury or are hoping to avoid one in the future, Bauerfeind's braces and supports can help protect your joints from excessive strain and stress. Made with lightweight AirKnit and anatomic straps and pads, Bauerfeind's Sports Braces and Supports give you comfort and control on every run!
Running Shoes: Choosing a running shoe is perhaps the most personal decision you'll make in your marathon training. Foot size and shape as well as heel strike and running stride all factor into deciding on a shoe that's perfect for you. Many specialty running stores have computer-based foot modeling applications and fitting experts who can help you make an informed decision.
More about Marathon Training:
Essential Gear for Marathon Training