Volleyball requires lots of dynamic movement, leaving the joints susceptible to strain and injury. Knee, ankle and elbow injuries are especially common. When lunging, blocking, jumping, serving or spiking, volleyball players need to change direction quickly in order to execute powerful, precise moves. One wrong landing, a rolled ankle, or the accumulation of these movements over time can take a player out of the game.
Bauerfeind's medical-grade compression promotes healing blood flow and proprioception to reduce pain, swelling, and reinjury. Whether you are recovering from injury or trying to ensure your best performance, Bauerfeind's braces and supports stabilize the joints without limiting mobility, so you can rely on your body to get you through the game.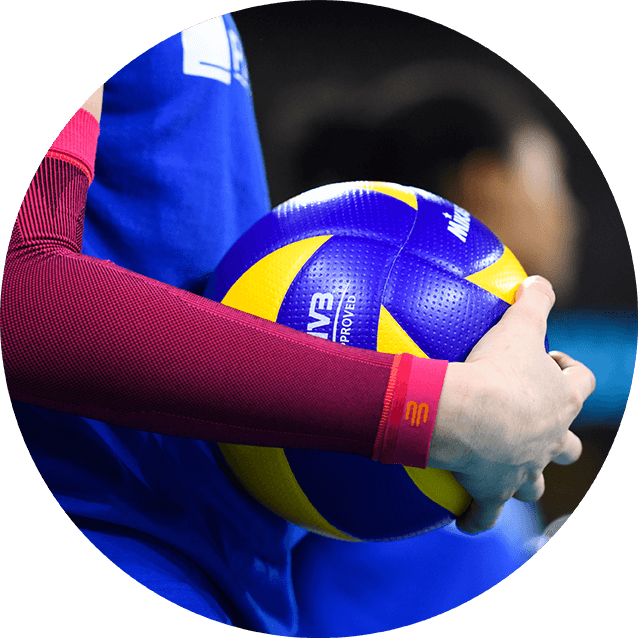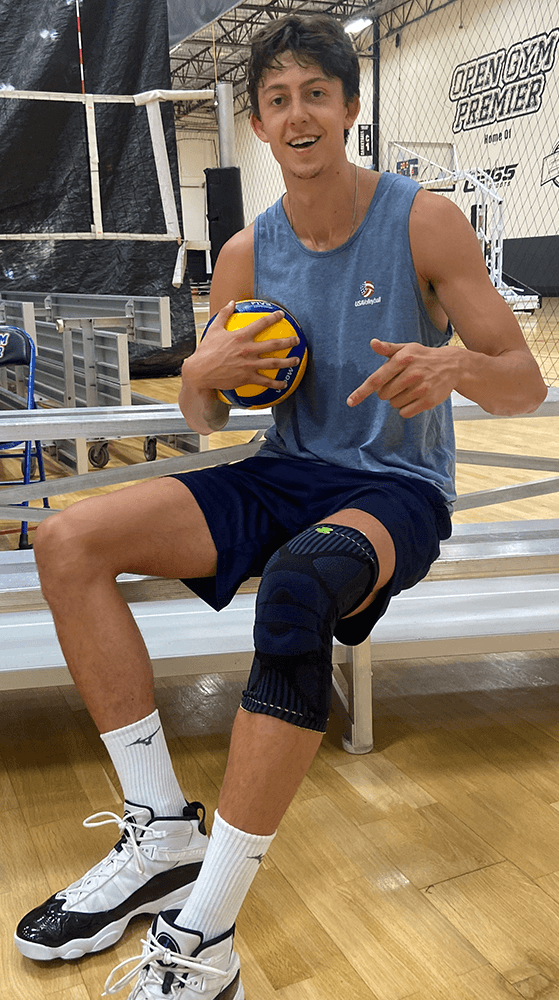 Jeffrey Jendrick
Professional Volleyball Player (Middle Blocker), Member of the U.S. Men's National Team
---
Wears the Sports Knee Support:
"I have been using (Bauerfeind's) amazing knee support sleeves for 5+ years. As most athletes are dealing with some type of knee pain throughout their careers. I found their knee support to be a huge help. It offers me the support I need as well as some extra cushion around my knee when I need to make those diving saves."
Jeff on Instagram jjendryk21
FAQ's:
What are the most common injuries in volleyball players?
Some of the most common volleyball injuries include: ankle sprain, knee sprain, jumper's knee, pulled muscles, ligament tears, shoulder tendinitis, and injuries to the wrist and forearms. Bauerfeind offers medical-grade compression braces, supports and sleeves to treat or prevent these injuries. Ask your athletic trainer or healthcare provider for more information on which product may be right for you.
How can I prevent or avoid volleyball injuries?
How do you treat a sprained ankle?
The standard first-line treatment for acute injury such as an ankle sprain is RICE Therapy - Rest, Ice, Compression and Elevation. Bauerfeind braces and supports provide the compression component in this treatment. As always, consult your healthcare provider to create and manage your recovery plan.
What are the benefits of wearing compression sleeves vs. long sleeve shirts?
Both long sleeve shirts and volleyball compression arm sleeves help to protect against floor burns when diving and to cushion ball contact when receiving. However, compression sleeves are considered a better choice with additional benefits. Volleyball arm sleeves provide targeted compression to promote circulation, improve endurance and lower premature fatigue. Bauerfeind's Sports Compression Arm Sleeves are equipped with a highly breathable microfiber for superior comfort and to keep joints and muscles warm during use.
Can braces and supports be used in beach volleyball?
Yes, Bauerfeind's braces and supports can be used during beach, indoor and outdoor volleyball. Remember that while our Bauerfeind volleyball braces stabilize and support your joints, they are not considered knee protectors.
How often should you wash a Bauerfeind brace?
Bauerfeind's knit products must be washed regularly to maintain the strength of the knit and prevent stretching. How often to wash your brace or support depends on the frequency of use. Remember to read your product's care guide on washing, as fabric softener and Woolite can damage the product.
Bauerfeind braces and supports provide the flexibility and support to allow you to play your favorite sports. For sports where the brace will have multiple high-impact encounters with the court or other hard surfaces, remember the brace is not a substitute for a knee pad. Failure to use a knee pad could result in excessive wear and tear that is not covered by product warranty.