For runners, nothing holds them back more than an injury to the knee. If patellar tendonitis, or Jumper's Knee, is holding you back, then you are in the right place. Find out how to treat patellar tendonitis, also known as Jumper's Knee, get back to your training routine, and prevent Jumper's Knee it from reoccurring.
Sports Knee Strap®
Provides targeted relief for the patellar tendon
Positioned below the knee cap, the Sports Knee Strap ensures optimum support for those who have Patellar Tendonitis. Its clever design effectively reduces pain while the innovative massage pads with four round gel nubs massage the area as you move. The inner massage nubs function as a patella groove to guide the patella tendon and the outer nubs stimulate the area around the patellar tendon and boosts the knee's sensorimotor function.
It is important that the brace fits perfectly. It must neither be too tight nor too loose. The Sports Knee Strap ensures this perfect fit with its individually adaptable strap system. You can evenly tighten the strap from both sides and fasten it securely for the perfect fit. That means everything is exactly in the right place and will stay there.
How to treat Patellar Tendonitis?
Pain in the area of the patellar tendon is usually the result of excessive strain. That is why you should dial back the intensity of your running training significantly for the time being. You should also avoid strain caused by jumping and replace it with activities that are gentle on your joints, such as regularly cycling or rowing.
The patella is embedded in the tendon of the anterior thigh muscle (quadriceps femoris muscle). Tension in the thigh muscles can, therefore, cause tensile loads on the patellar tendon. That is why regular stretching can provide noticeable relief early on. Cooling your knee several times per day with a cold pack for a maximum of 20 minutes each will also alleviate pain.
Depending on how severe your Patellar Tendonitis is, you should implement additional measures. For example, physiotherapy treatment is an excellent option to explore. This can involve ultrasounds, electrotherapy, shockwave, or manual therapy. Aqua jogging is another effective way to get the knee joint moving again in a safe manner. This is thanks to the buoyancy of the water that significantly reduces strain on the joints and alleviates pain.
Returning to Training with Support
Once you have rested, you can slowly return to training. But do not try to continue where you left off. This is particularly hard for passionate runners. Remember, your body needs time to get back into the swing of things after a break from training. Ideally, you should start with moderate jogging, then slowly increase the intensity. In order to prevent recurring irritation, we recommend wearing a patellar strap.
The Bauerfeind Sports Knee Strap sits right below the knee and provides comfort and mobility without slipping. It provides the patellar tendon with targeted support and relief, so you can get back to training faster without irritating your knee.

Source: Independent Study University Groningen
Comfortable to wear
Skin-friendly knee support made of breathable knit material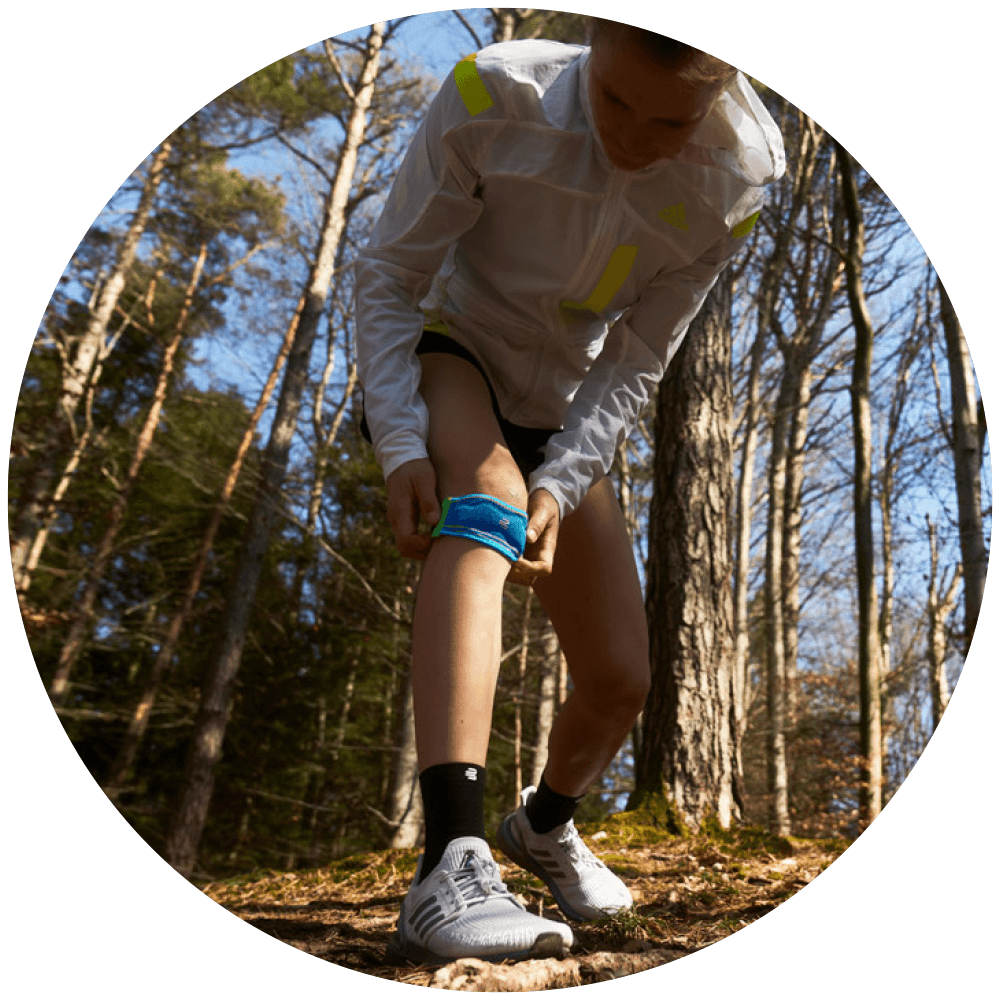 Perfect Fit
With individually adjustable strap system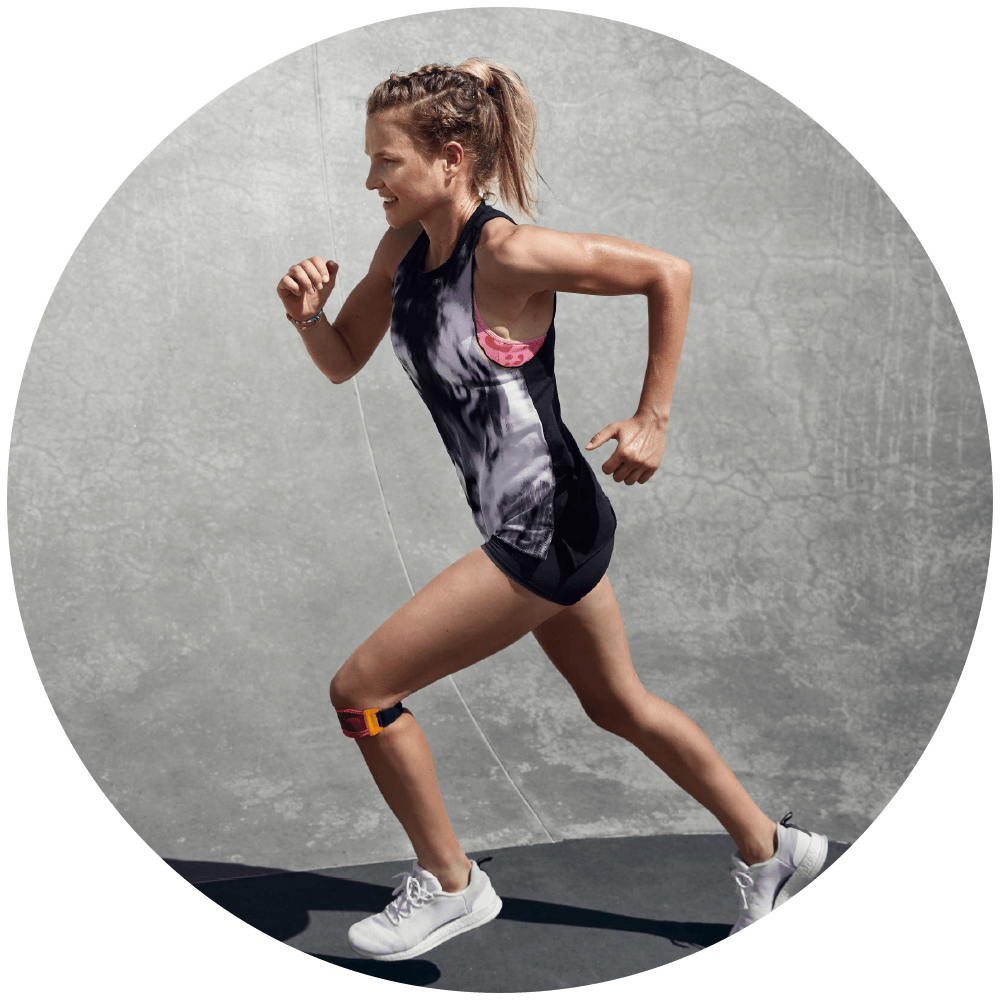 Stays securely in place
No matter how
fast you run
How to prevent Patellar Tendonitis
It is quite common that patellar tendonitis, or Jumper's Knee, is caused by hardened thigh muscles. We therefore recommend a variety of ways to treat and prevent Jumper's Knee, including:
Wear a knee strap – for better proprioception, to guide and massage your patella tendon while being active
Gradually increase your exercise level – strengthen the muscles around your knee to ease pressure and stabilize the knee joint
Warm-up before and stretch after running - to help prevent injury
Allow for enough recovery time - to strengthen your body
Manage your weight – if needed, to keep the stress on your joints low
Wear good running shoes - suitable for you and terrain you are training in
---
This information is provided for general information purposes and should not be relied on as a substitute for medical advice, evaluation or care from a qualified and licensed health care provider. The information contained here is not to be considered a plan of care of physical therapy.
---