Would you like to prevent sore knees and avoid unpleasant surprises during your running training? According to researchers, 35-45% of runners are injured annually. In this article we will explore how to prevent running injuries and what our Sports Compression Knee Support can do to help.
Sports Compression Knee Support
Reach top performance with seamless compression for moderate joint support.
With 360º of compression, the Sports Compression Knee Support improves the knee joint's proprioception and stimulates blood flow in the surrounding muscles. This helps you control your knee's movements, improve your running performance and minimize your risk of injury at the same time. The key feature: in areas that are sensitive to pressure, such as the patella and the back of the knee, comfort zones with reduced compression have been integrated into the knitted fabric. This combination of performance boost and maximum comfort make the Sports Compression Knee Support the perfect accessory for long, intense training and demanding routes.
How to prevent knee pain when running?
Your shoes
Running shoes are designed to absorb shock with every step. Hit your local running store for a gait analysis to find the perfect pair for your anatomy and the terrain you are running in. Replace your shoes every 1000 kilometers (about 600 miles). If you are an avid runner, get a second or third pair to alternate so your feet do not get used to one model.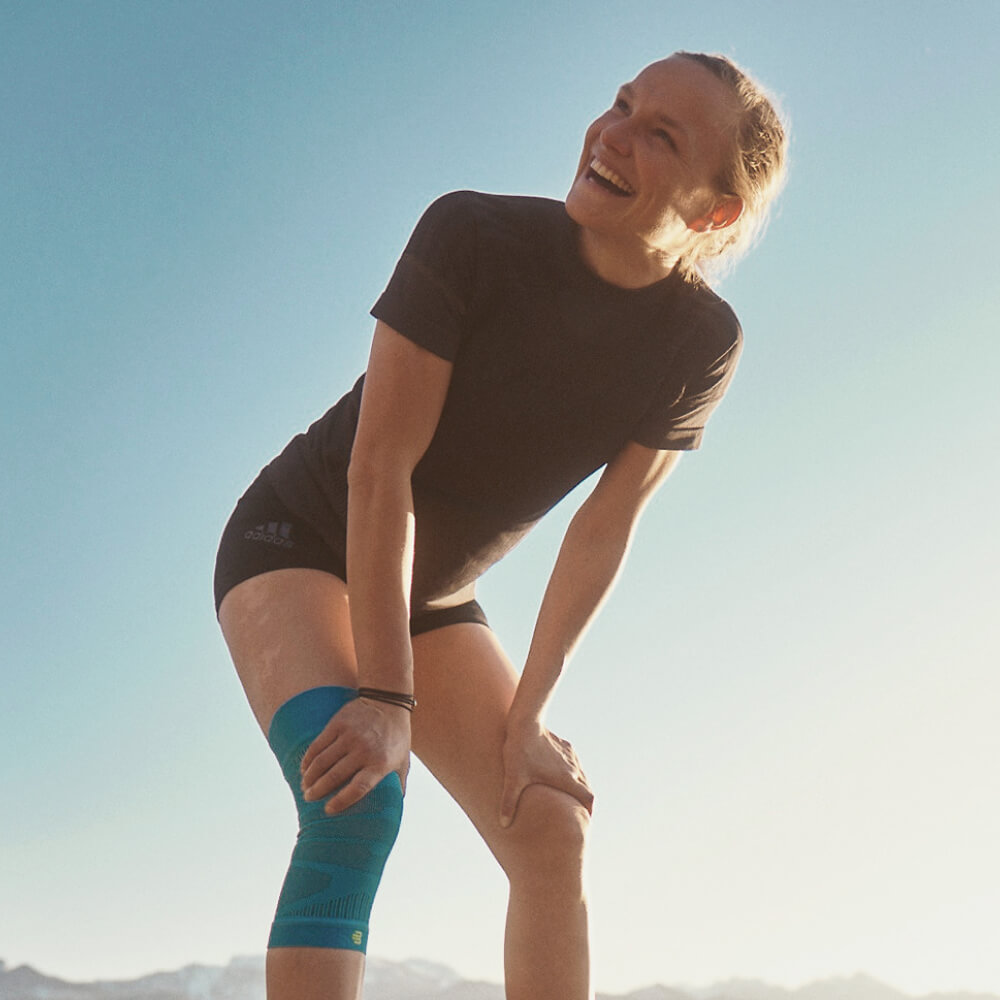 Training
Gradually increase your training to give your bones, muscles and ligaments enough time to adjust. Incorporate strength and stretching exercises in your training plan. Leg, core and hip strength training will help prevent knee pain.
Work on your running technique to keep the stress on your joints as low as possible:
Lean slightly forward to avoid excessive strain on your knees. Running with your upper body leaned 7-10 degrees forward helps transfer your weight from your knees to your hips.
Increase your stride rate. Smaller steps decrease the force your quadriceps puts on your knees.
Leave your knees slightly bent when you are running to reduce the pressure on your knees while landing.
Learn to move from a heel strike to a mid-foot strike.
Need more support?
Do you want to prevent excessive mechanical stress and push your performance at the same time? The Bauerfeind Sports Compression Knee Support can help. With 360º of moderate compression, Sports Compression Knee Support improves joint proprioception and muscle control, giving you more confidence and helping to prevent running injuries.
Finding a balance
Train your muscles with different sports – running and biking or running and swimming. Strength, stretching and cardio sessions belong together. Yoga for runners can be a good way to relax and stretch after a tough speed workout. For the right balance, don't forget to incorporate rest days in your training plan so your body can recover.
"Muscles are the best stabilizer for the knee, which is why we exercise regularly. The Sports Compression Knee Support has a similar function: it helps stabilize the knee while you're running and supports the correct mechanics to avoid overworking, irritation and injury."
Anna and Lisa Hahner, Marathon twins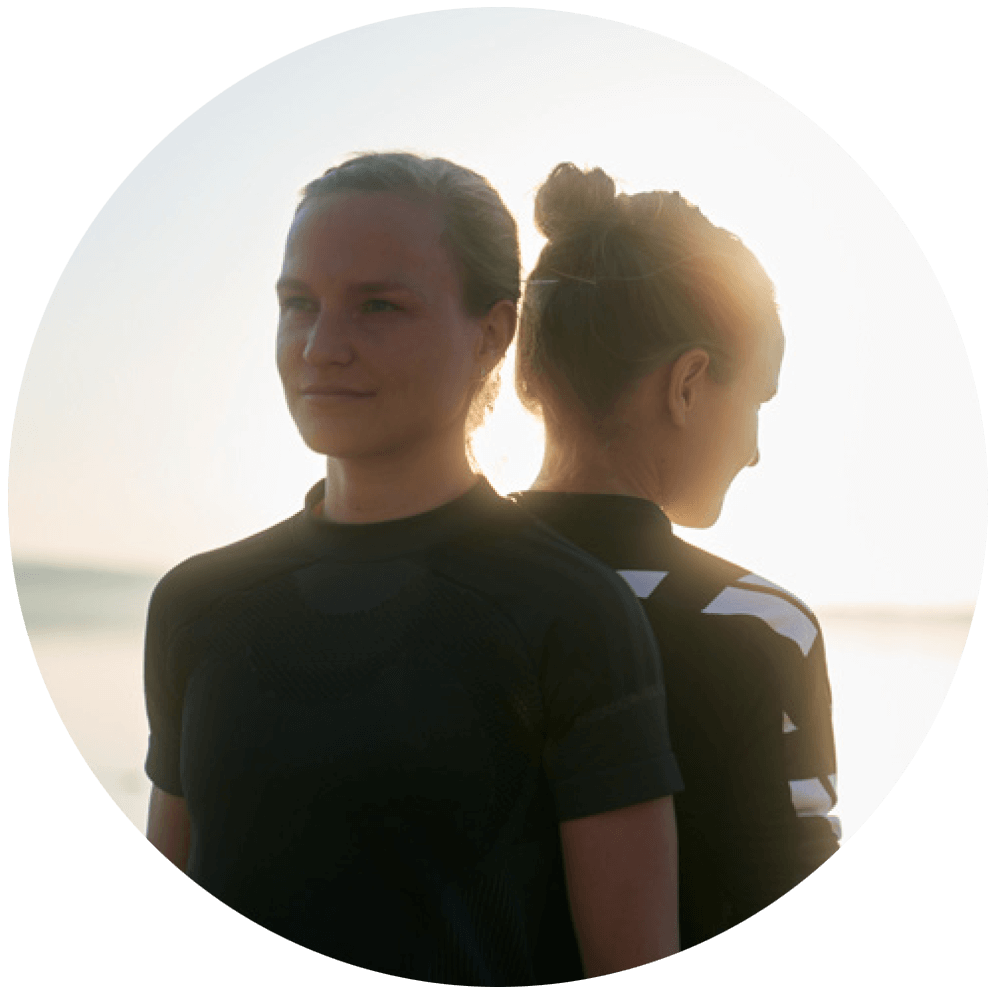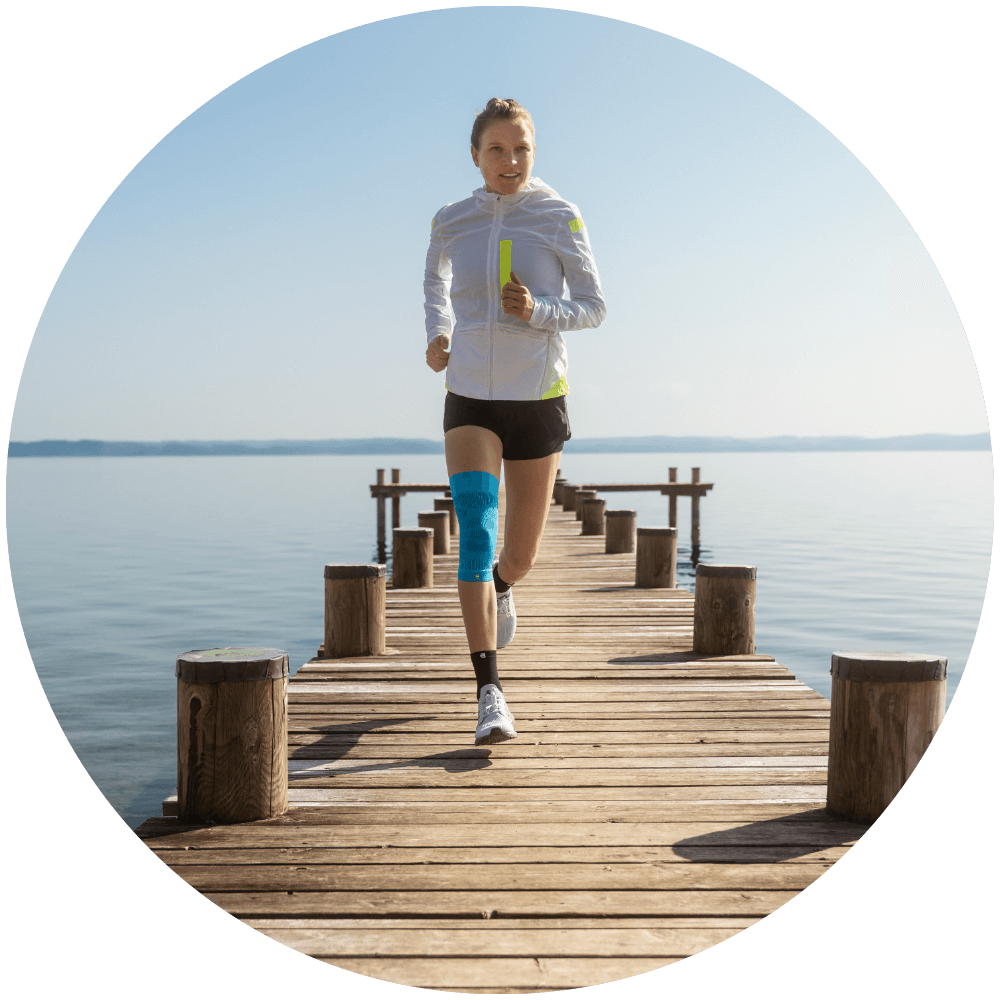 Made for Athletes
Extra breathable knit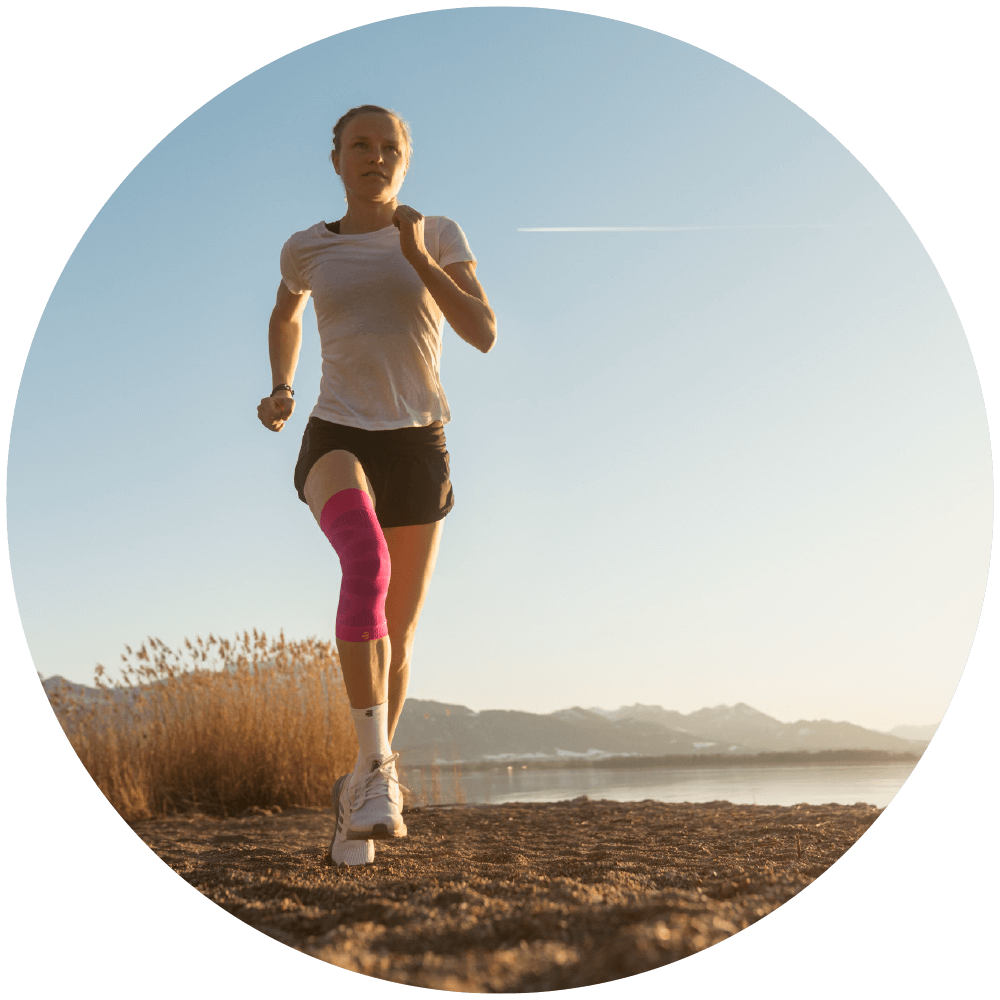 Improves Confidence
Lowers the risk of injury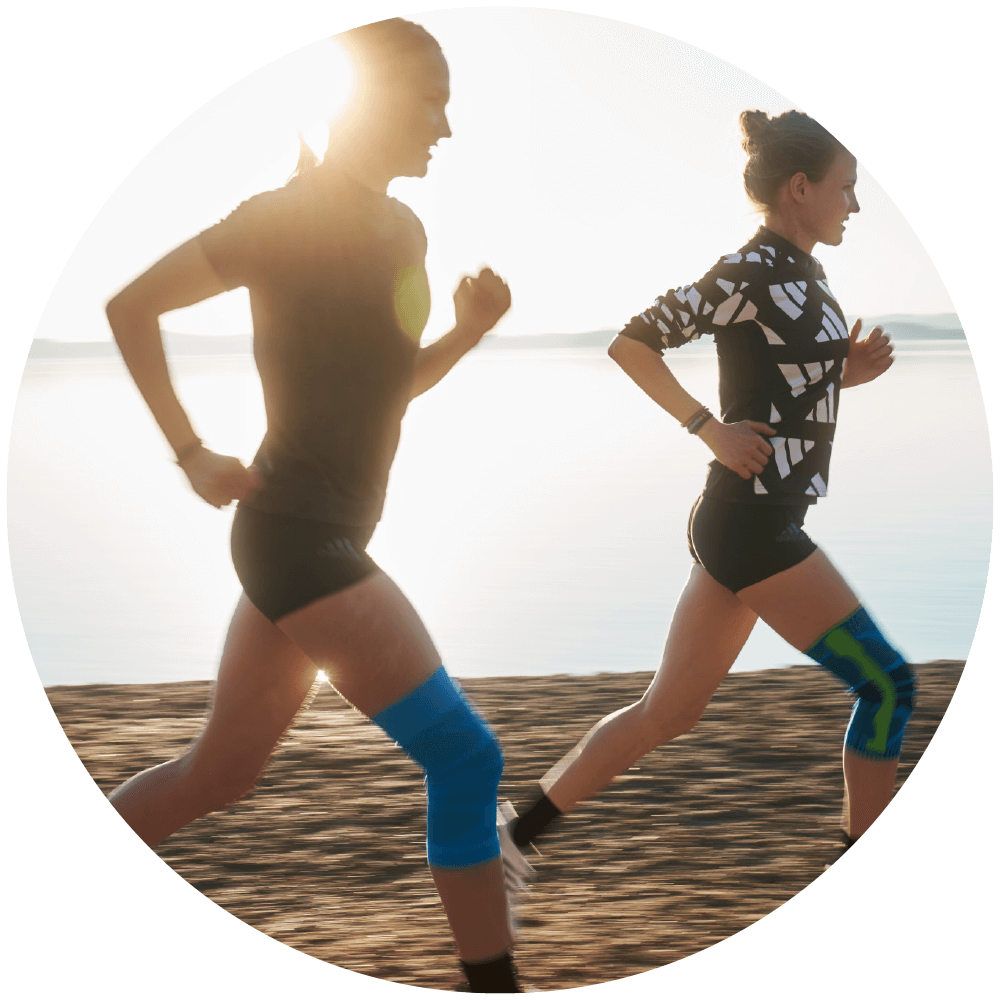 Moderate Compression
Improves stability
---
This information is provided for general information purposes and should not be relied on as a substitute for medical advice, evaluation or care from a qualified and licensed health care provider. The information contained here is not to be considered a plan of care of physical therapy.
---